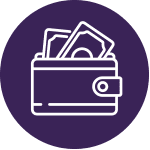 Guests Payments
This is a report of all payments made by guests.
Overdue Payments
This report keeps track of which payments are overdue and which guests need a follow-up or reminder. It shows a history of all payment reminders sent through the system.
Security Deposits
Pre-authorised
This is a report of all the security deposits that have been pre-authorised.
Charged
This is a report of all the security deposits against which a charge has been made for a breakage or disrespect of house rules by the guest.
Guest Invoices
At the time of booking, Zeevou automatically generates a beautifully designed draft invoice. This invoice is sent to the guest and shows the amount due, together with a payment link. The Guest has the option of downloading the invoice as a PDF or emailing it to someone if they are not the person paying (e.g. a corporate traveller whose Finance Department needs to complete the payment). Invoices can also be sent directly to a guest through the booking page itself.
The styling of the invoice is based on your logo and brand colour codes. The invoices contain a link encouraging guests to book direct in the future.
Guest Refunds
This is a report of all refunds issued to guests.
Chart of Accounts
Zeevou has a direct integration with Xero. This allows us to provide you with details of your income and expenses and help to automate your bookkeeping.
Accounting Schema
The Accounting Schema specified in Zeevou allows you to specify the exact code in Xero associated with each account to ensure accurate mapping of income and expenses.