In Setting-> SMS Panel Config, click on Create button.
In the opened page, set the Title for your SMS Panel.
Make sure you are filling the next three fields with your ClickSend login details.
Your name shouldn't be longer than 8 letters in the From filed.
You can set any detail in Description box.
Click on Save and Close button.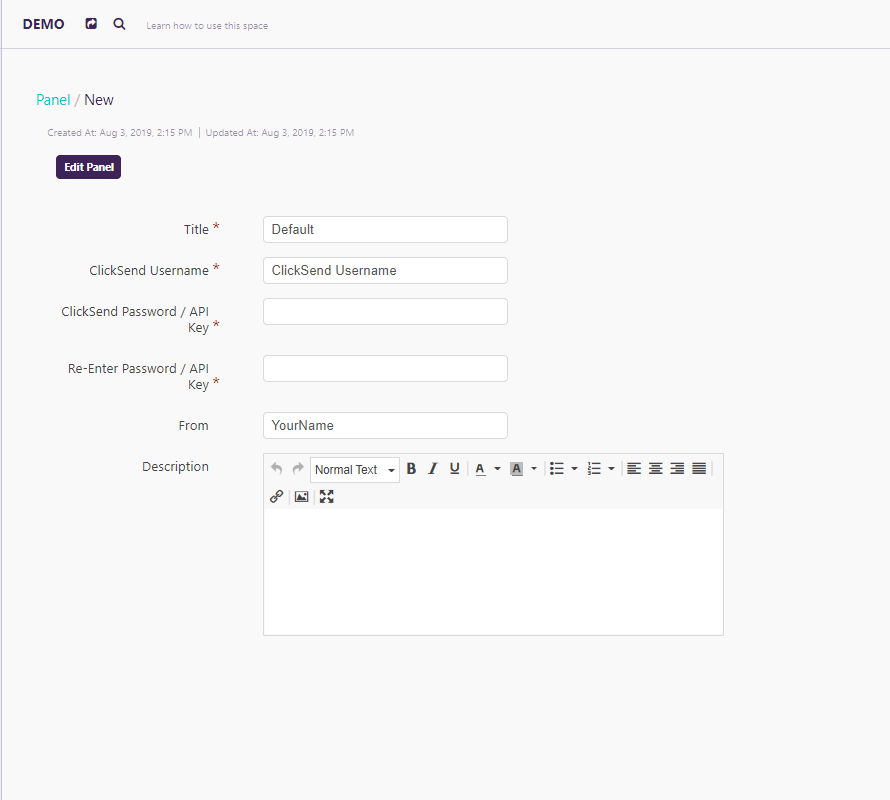 Notes:
Please note that to send the notification though SMS to guests, you need to first set the SMS Panel Config.
The SMS template shouldn't contain more than 160 characters.
Triggers and notifications are sent to recipients only if their numbers follow this format:
(+)(Country Code)(Mobile Number)
Example: +18889990000
Please make sure the carriers of the recipient country support alphanumeric sender ID.