Sign up with KeyNest by following this link. When checking out, enter the coupon code ZEEVOU50. This will give Zeevou customers 50% off the first month of their monthly subscription (with the option to cancel at any time). Please note that a new Collection Code is created five hours before the arrival of your guest.
Integrating with KeyNest
1. Sign in to your Zeevou account,
2. Go to Settings >System integrations
3. Click on KeyNest
4. Then click on Connect To KeyNest.
5. You'll be redirected to your KeyNest account. Please sign in to your Keynest Account.
6. In the following page click on ALLOW.
7. Now you'll see this page in the Zeevou Hub which means the integration has been successful.

8. Now, go to Settings-> Keynest  Keys.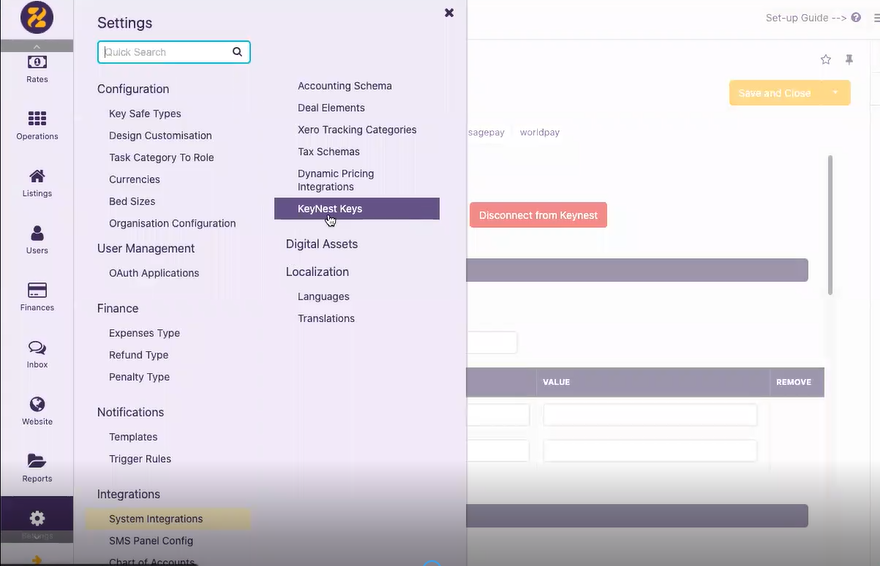 9. Click on Sync All Keys.