Step 1: Sign up with KeyNest by following this link. When checking out, enter the coupon code ZEEVOU50. This will give Zeevou customers 50% off the first month of their monthly subscription (with the option to cancel at any time).
NOTE: Please note that a new Collection Code is created five hours before the arrival of your guest.
Integrating with KeyNest
Step 2: Sign in to your Zeevou account,
Step 3: Go to Settings >System integrations
Step 4: Click on KeyNest
Step 5: Then click on Connect To KeyNest.
Step 6: You'll be redirected to your KeyNest account. Please sign in to your Keynest Account.
Step 7: In the following page click on ALLOW.
Step 8: Now you'll see this page in the Zeevou Hub which means the integration has been successful.

Step 9: Now, go to Settings-> Keynest  Keys.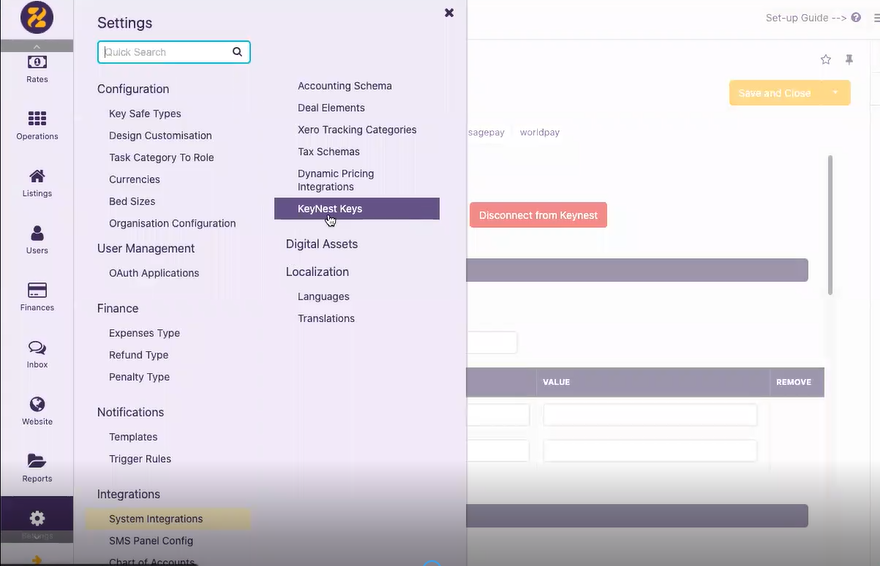 Step 10: Click on Sync All Keys.