To activate OAuth Authentication, follow below steps:
1. In Contacts -> Staff-> Profiles, create a new staff or select from the current ones.
Please note that based on the role of your selected staff, the access of the authentication will differ.
Host role has the access to all fields.
2. Under Authentication title, click on Add Authentication button.
3. In the opened pop up, you can set your preferred Application Name and tick the Active box.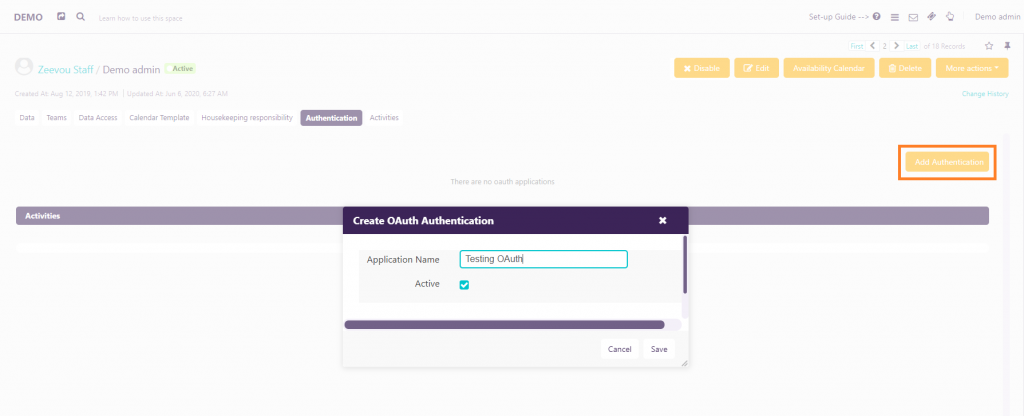 4. When you click on Save button, a new pop up appears that provides the Client ID and Client Secret.
5. You can copy the provided details and use it in your preferred API Call.