If you want to add a cleaning fee to your direct booking, you need to create a new rate plan for the booking engine (website) and admin. To do so, go to Listings-> Unit Types. Edit the unit type and scroll down to the Rate Plans and deselect Booking Engine and Admin. Finally Save and Close.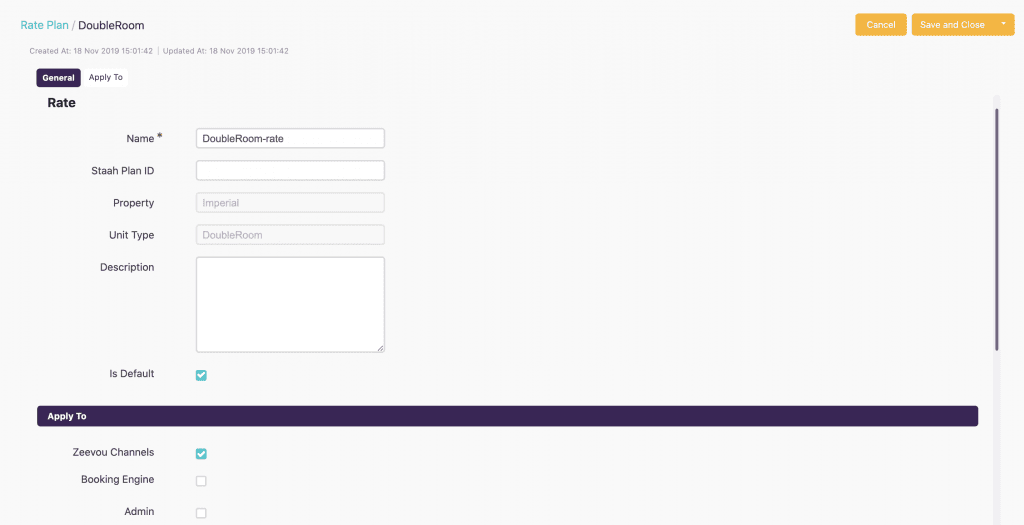 Then go to Rate Plans again and click on Create Rate plan. Choose a name that shows the rate plan includes the cleaning fee. Select the property and Unit Type. Then select Admin and Booking Engine. Finally Save and Close.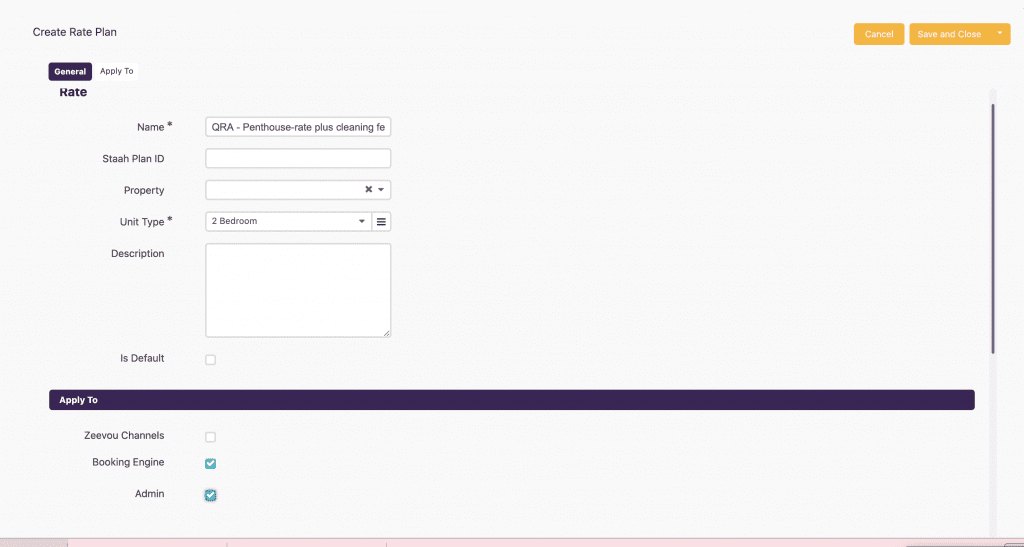 After saving the new rate plan, you can add the add-on. Please note that the cleaning fee should be per booking and not per night. The new rate plan will be shown as not active which means it is not connected to channels.