You can cancel a booking in three ways on Zeevou.
1- When you open a booking, you can see the Cancel button by clicking on More Actions.
By clicking on the Cancel button, the following pop-up is shown:
 2-  You can click on Edit the booking, then change the booking status. Finally, Save and Close.: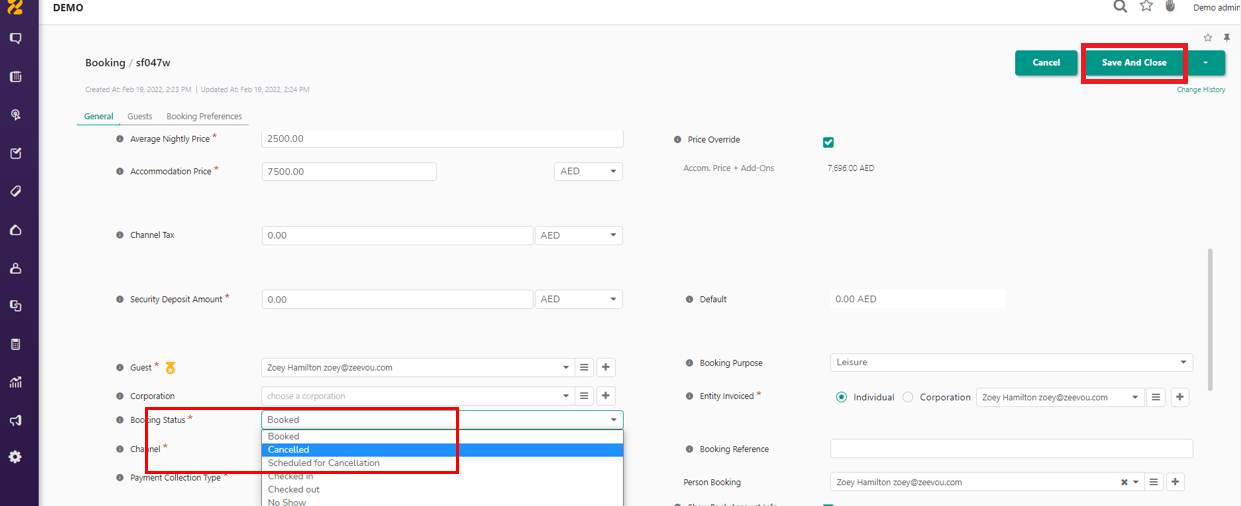 3- You can go to All Bookings, and cancel the booking by clicking on the pencil under Booking Status: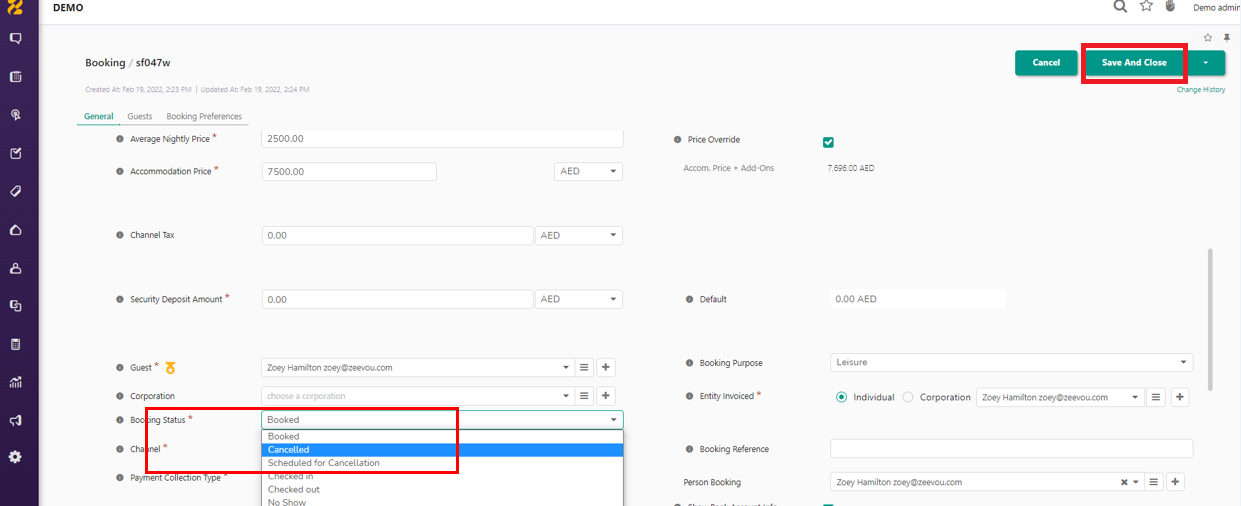 Note: Once you click on Edit a booking on Zeevou, there are two buttons at the top of the page: Cancel and Save and Close. The Cancel button does not mean cancelling the booking; rather, by clicking on it, you are cancelling the edits you have made to a booking.