Once you log in to Zeevou Hub, you can click on +Add Widget to select the chart from the dashboard.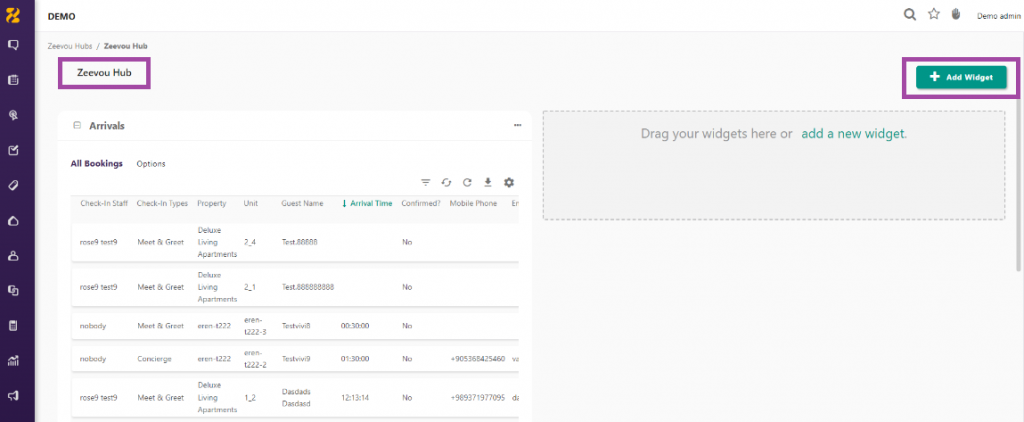 Then, click on the Add button to see the Number of Bookings by Channel chart whenever you log in to Zeevou.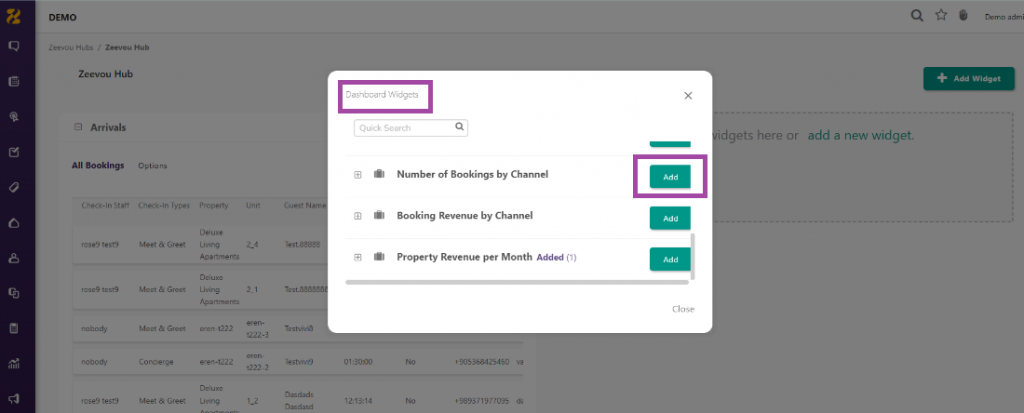 Finally, refresh the page for the changes to be applied. 
Now, click on Configure on the three dots on the right of the chart.
You can select the Date Range from the drop-down and click Save.