If you want to select new columns (entities) from your MPR (Monthly Profit Report) before exporting, go to Performance -> Profit (Beta) and click the three dots to View.
When you click on Export As Excel, a window pops up in which you can select the desired entities by ticking them. Finally, click on Export.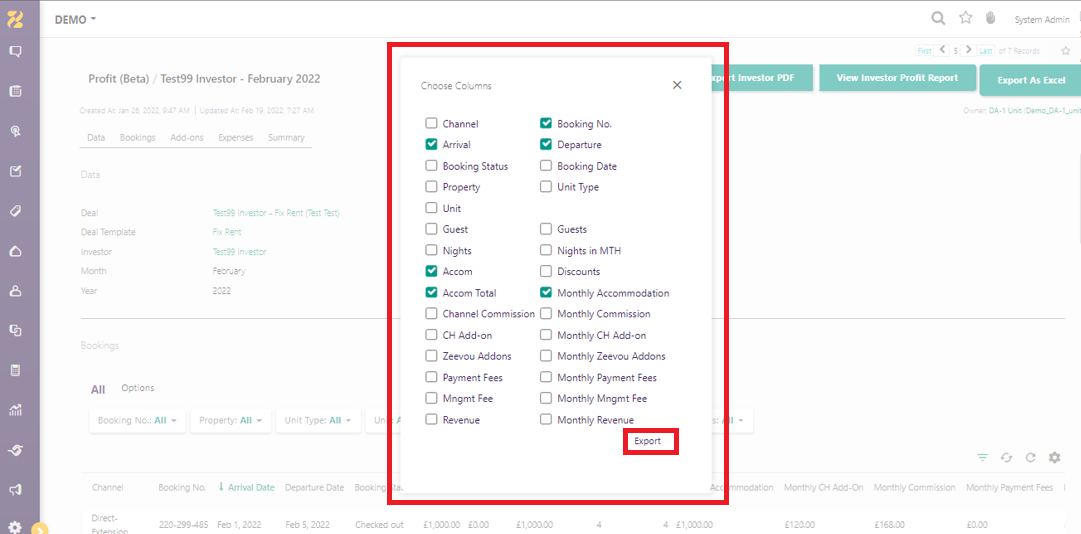 The Excel file will consist of the ones you have selected in the MPR.