If you have a question or experience a technical problem, you can contact our Partner Success Manager team by Raising a Hand.

To do so, click on the hand icon on the top right-hand corner of the page or send an email to [email protected].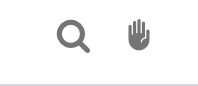 If you are a Patron and need help in setting up your account or require a video call to learn how to use a certain feature, feel free to contact your Partner Success Manager and ask to book a session.