To do so, go to the Booking View Page-> the Finance tab-> the  Guest Invoice card and click on Recurring Invoice. Then, a window opens in which you can specify whether you would like to have recurring invoices on a Weekly or Monthly basis.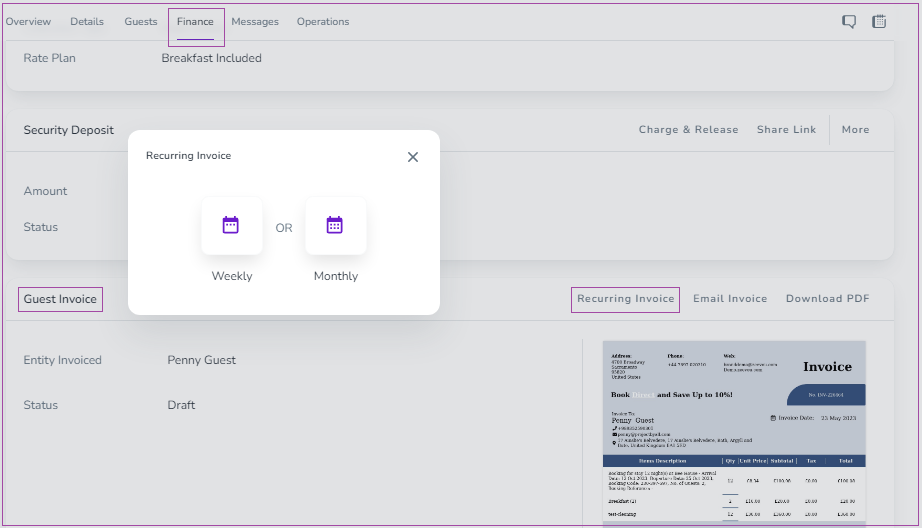 Select whether you would like the system to aaply the First Day of the Month/Week or Start Day of Booking as the Start Date.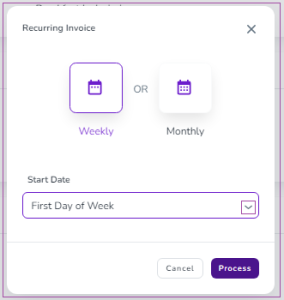 Finally, click on Process.