You can specify the minimum age required for Lead guests to book and  stay at a unit type; so, if they don't meet the minimum age requirement, the system will show a warning to you. You can set an overall default setting for this at the organisational level, to be overridden at the unit type level. To do so, log into app.zeevou.com and click on the gear icon and select Preferences. Then, you will be redirected to your Organisation Configuration, insert the minimum age, and Save.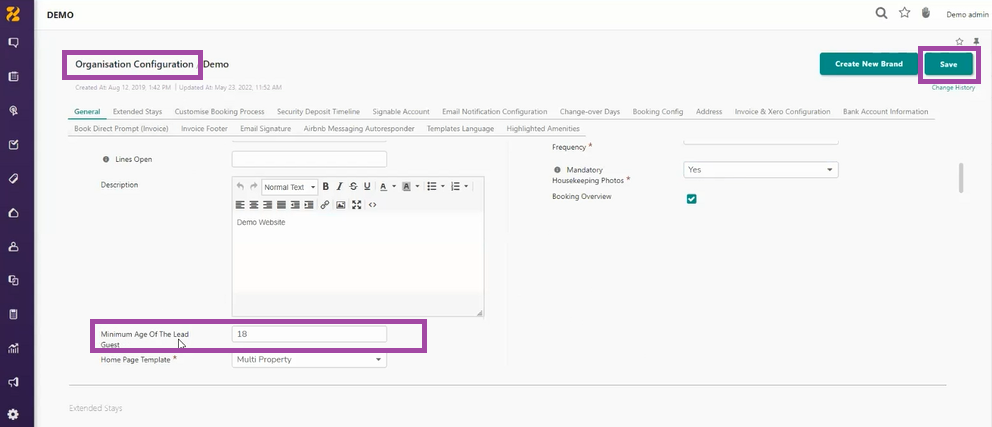 This minimum age setting can be edited in any specific unit type by ticking Override the Minimum Age of the Lead Guest, and inserting a new number for age. Finally, Save and Close.

Note: If you want the Date of Birth field to be one of the fields to appear in the Booking confirmation process form, you can do so by clickong on the gear icon and select Confirmation Process.
 You should turn on the toggle for Date of Birth and make it Mandatory for Person Booking or/and Lead Guest.
So, whenever a booking is made by a guest older than what you have specified as the minimum age, the system gives you a warning, and you can either reject or confirm the booking as shown below:

This warning will also appear in All Today's Check-ins: