In order to remove the blocked dates and make your property available, there are two ways:
Calendar -> Overall Occupancy Calendar
Click on the blocked date and select "Edit."
Delete that blocked date.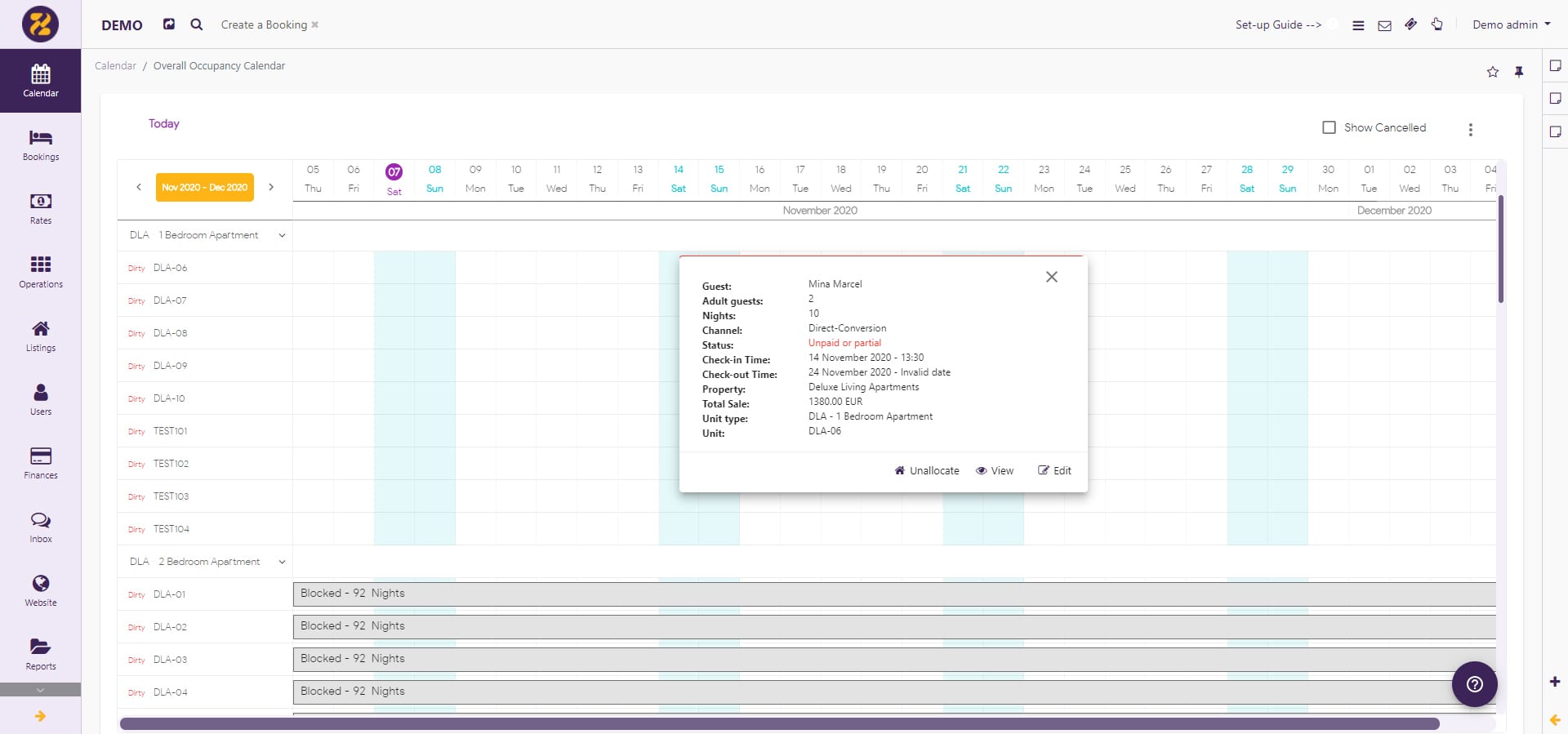 Or go to Rates -> Blocked Dates. Find the property and make sure the blocked dates are the ones you want to delete. Then click on the three dots at the end of the row and delete the blocked dates.