As a host, you can add tags to your guests/corporations to identify them and the type of service which should be provided for them.
To do so, please open the profile of the guest or corporation you want to tag (under Contacts -> Guests -> Individuals/Corporations or by opening a booking and clicking on the guest/corporation name) and click on the pencil icon in front of the guest tags in the Data section.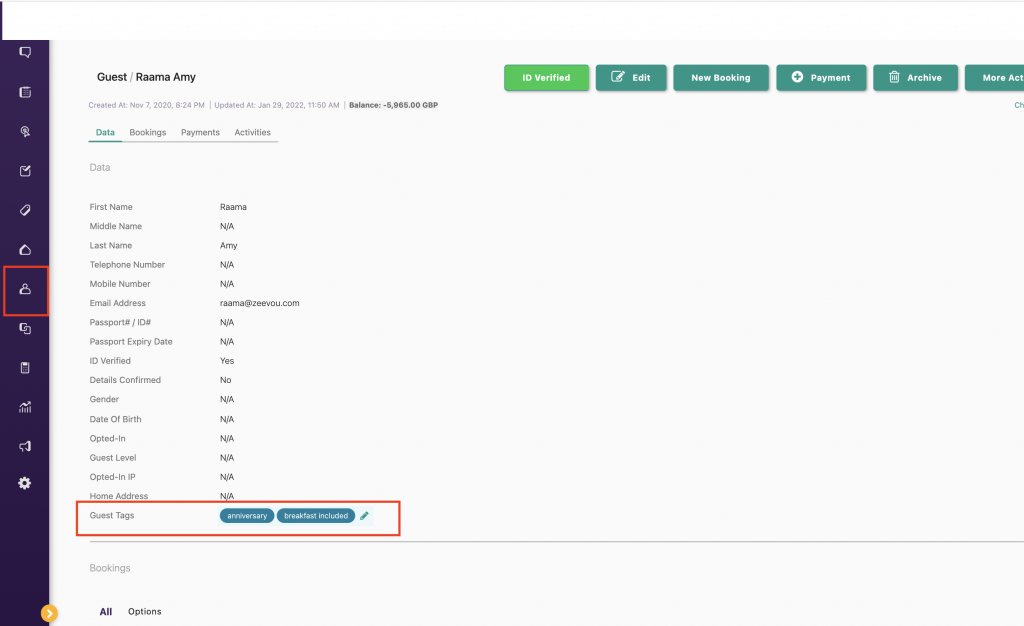 While you are adding a new tag, you need to wait for a few seconds for the tag to get generated as a new one; you can also use all the other tags you have created so far. 
Please do not forget to click on the tick mark at the right end of the related field as shown in the screenshot below.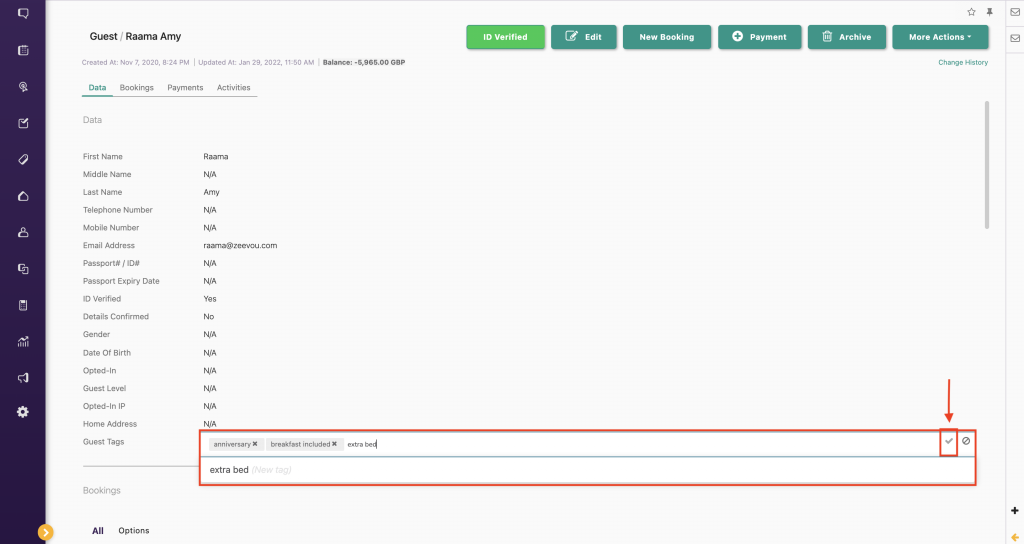 When you open the related booking, you will be able to see the tags on the booking page as well, whether it is an individual or a corporation.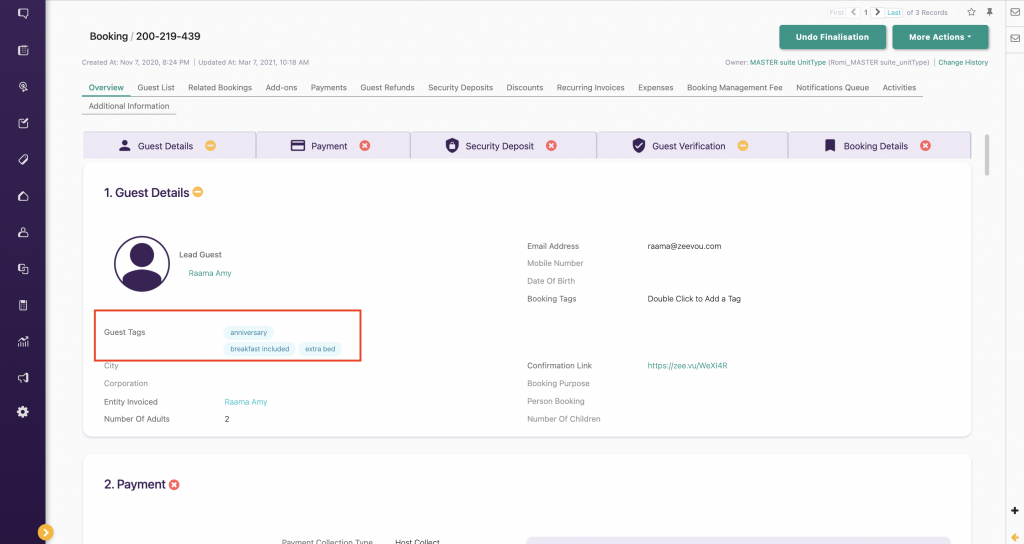 You can also check the tags on the All Guests page under the Tag column.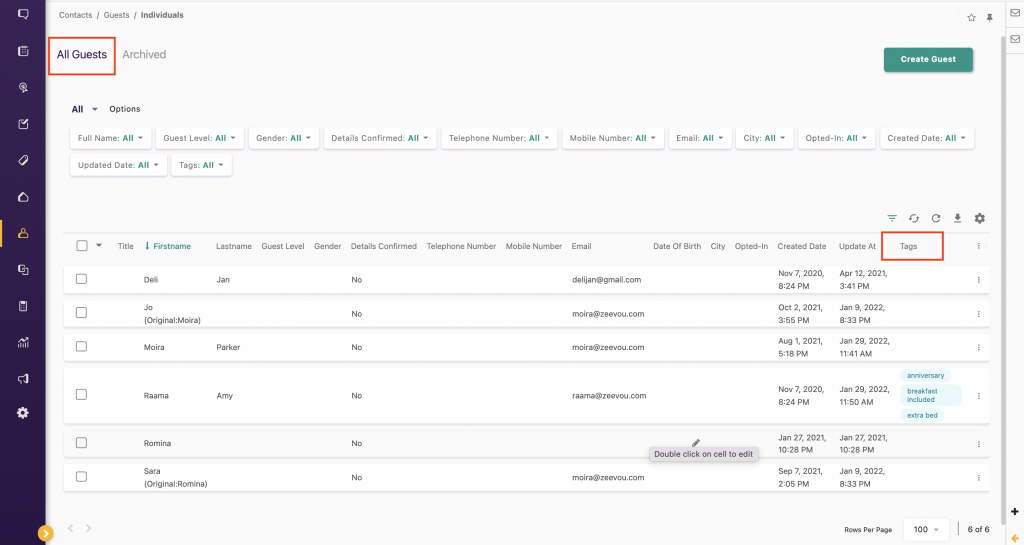 In addition, you can create tags for your bookings.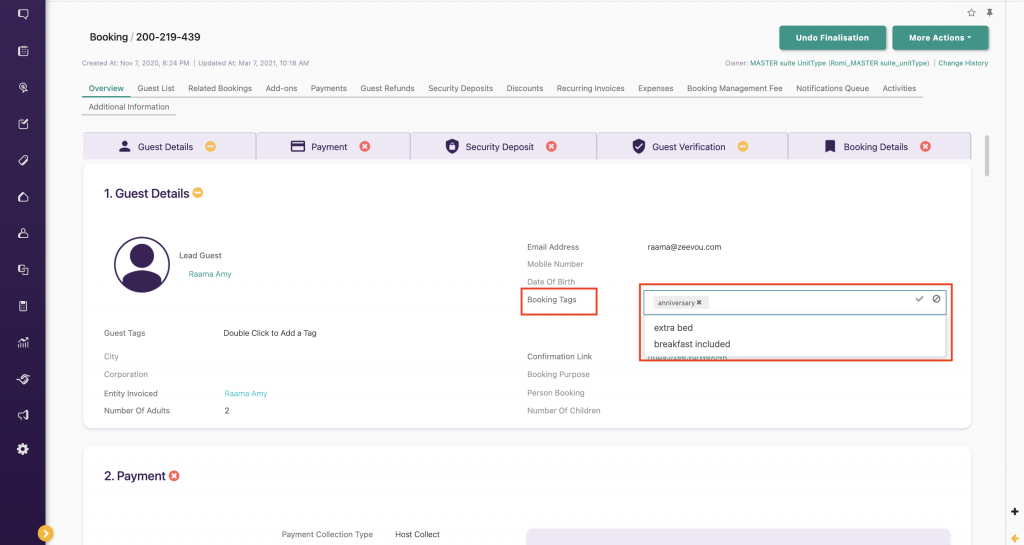 You can also see your booking tags in All Bookings.