If you want to automate the security deposit collection of Airbnb bookings via Zeevou, you should follow these steps:
Step 1: Go to Settings -> Organization Configurations.
Step 2:  Under Airbnb Messaging Auto-responder, tick the box: Enable Airbnb Security Deposit Collection
Note: You need to have mentioned on Airbnb that you require a security deposit to be paid outside of their platform before making use of this feature. This was recently allowed by Airbnb as part of Fees that can be collected in person  .

Step 3: Two boxes of date and time appear for you to fill out. Airbnb security deposit collection will be applied to bookings created after the date and the time you select.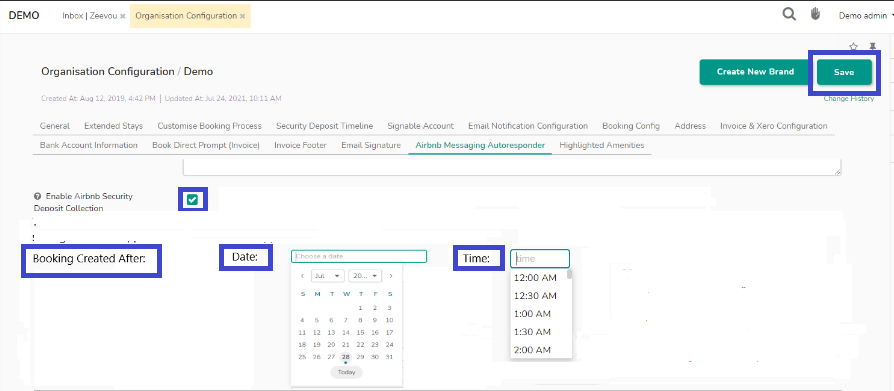 Step 4: After setting your date and time, click the Save button.