Some hosts may want to let the key to be kept in a store, office close to their property so the guest can pick it up personally. This information could be managed under Listings -> Properties -> Edit -> Key Location -> +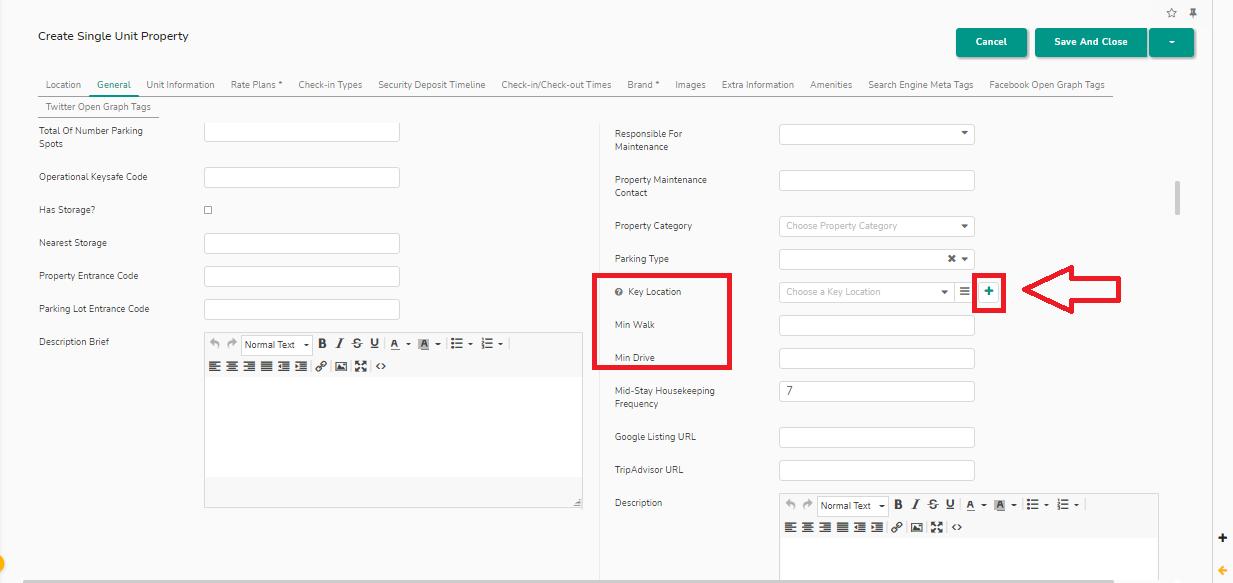 Key Location,  minimum walk and drive to the key location can be added. Press + and add Name, select Key place type, Opening hours and Address of the store or office.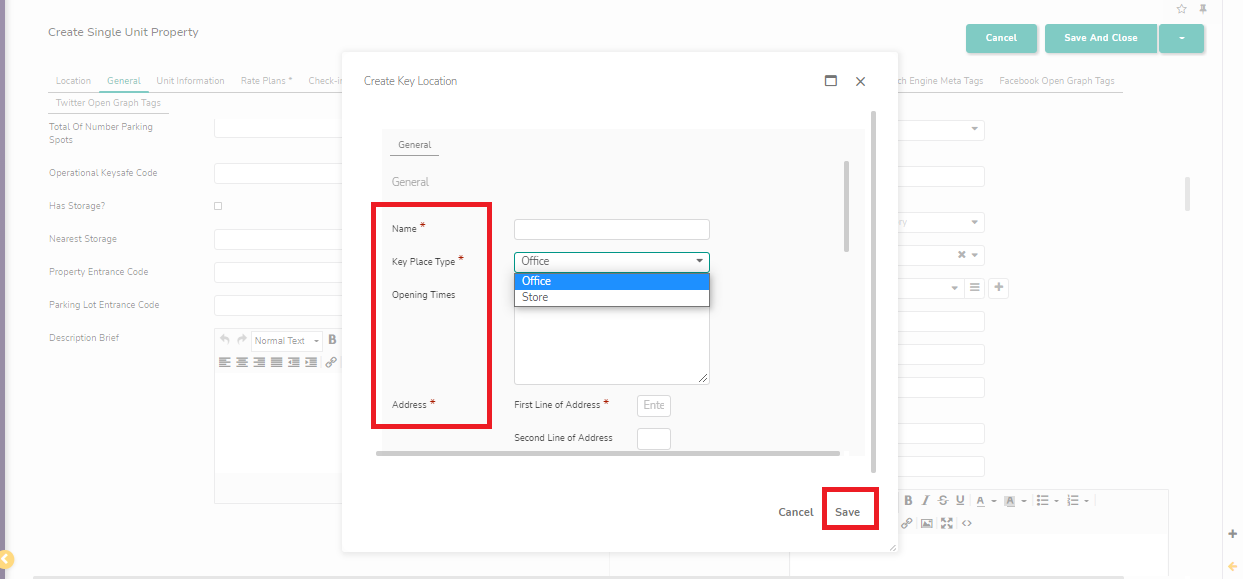 This information will be sent to the guest with check in instructions email active trigger rule.
Please note that this section is just to let know the guest about the location of the key and does not update the Keynest store or Key Status if Keynest is integrated.