System assigns cleaning tasks only when all the below conditions are met:
– Cleaner profile has been created in Users/ Zeevou Staff profiles
– The property is assigned to the cleaner in view mode of
Cleaner Profile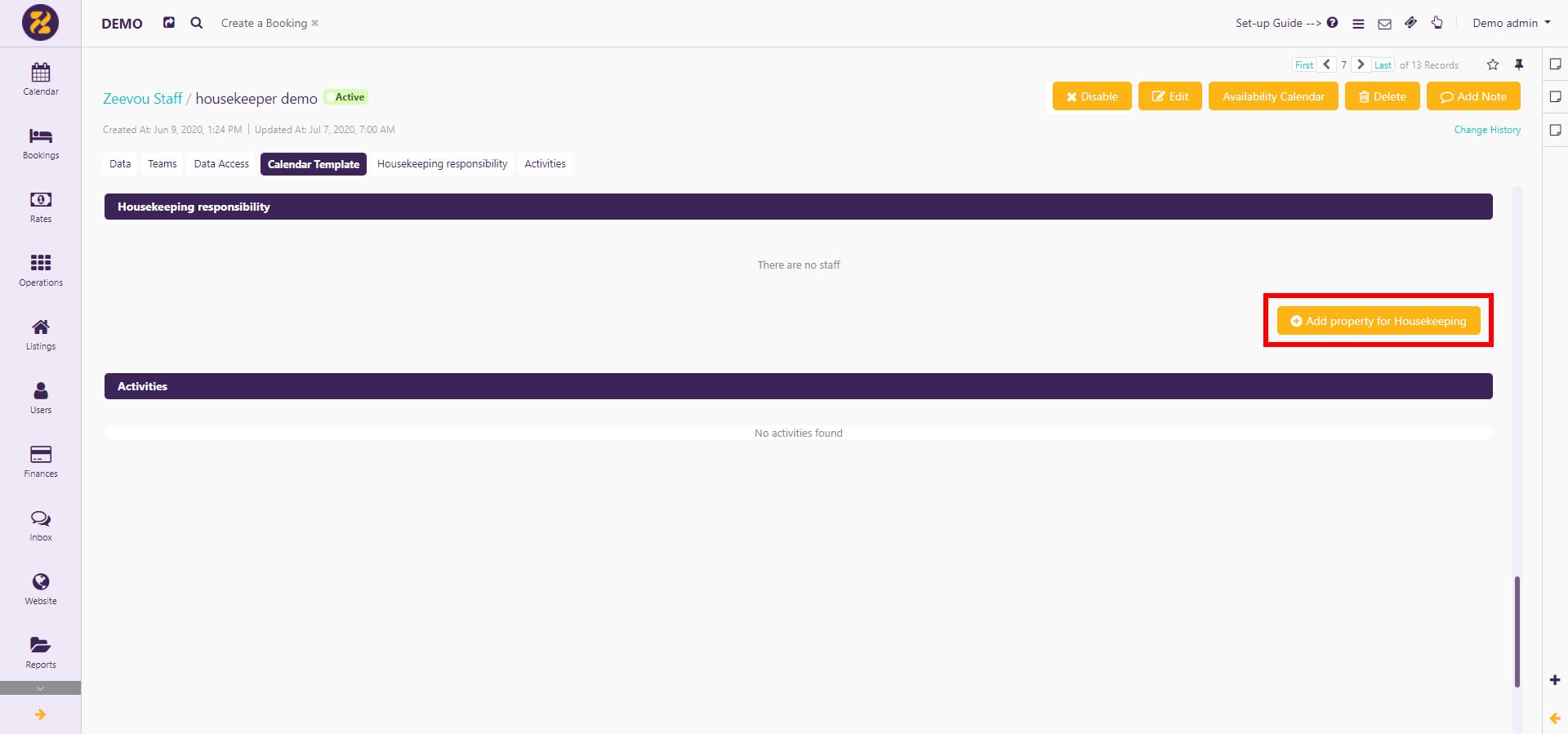 – Calendar Template of cleaner is filled in Edit mode of cleaner profile and it is saved. This calendar shows the time cleaner is available to do the tasks.
– In Listings/ Properties, the housekeeper is added to the property.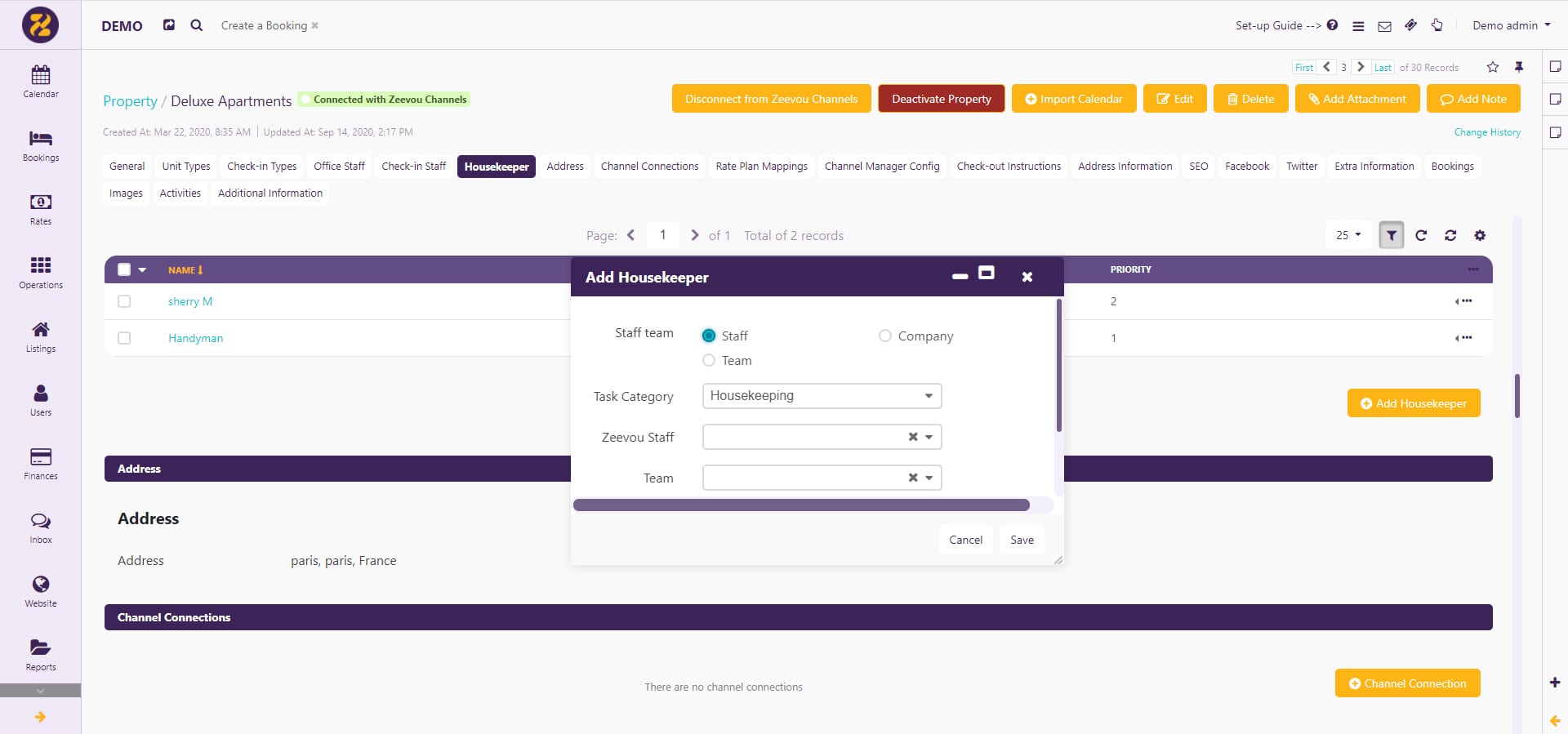 Please note that the server begins to assign housekeeping tasks automatically 10 days or less before their start date.
If you would like to reassign a task manually, please find the task in Operations/ Upcoming Housekeeping Schedule (limited to next week tasks) or Operations/ Housekeeping Schedule  (include all tasks), click on reassign option, make the changes, and save them.