Creating Upsells
In order to create Upsells, go to Pricing -> Add-on Type -> Upsells. Then,  click on Create Upsell on the top right.
Insert the required information shown with asterisks. You may specify the property and upload an image if you wish. Finally, click Save and Close.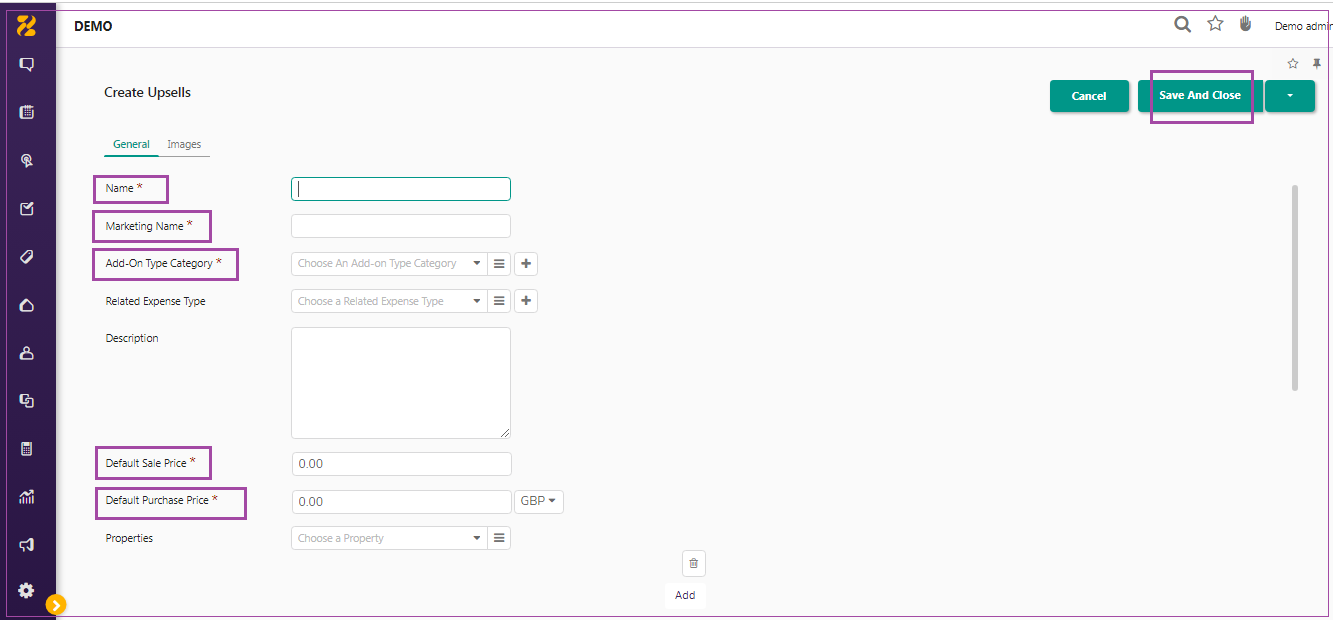 Upsells on the Confirmation Page
Guests can choose the specified upsells in the system after passing through the General Info and Guest Info during the booking confirmation process. When they can click on the Next: Payment button, a pop-up window of Upsells you created in Zeevou appears: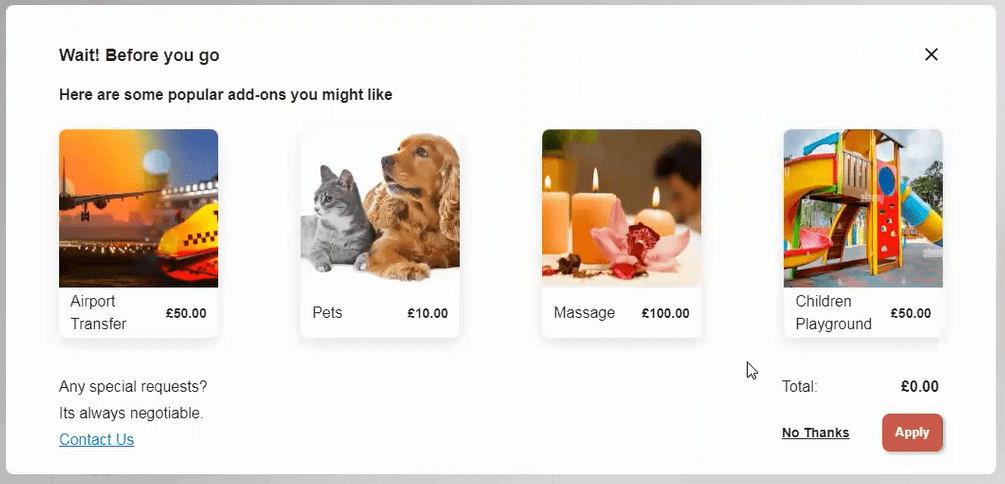 Guests can select their desired upsells and specify the number of times they need each of the upsells. Then, clicking on the Apply button, they will be redirected to the payment step.  However, if they do not need any extra services, they can click on the No Thanks button to continue to the payment step. If there are any special requests, they can click on the Contact Us button and directly message Hosts. 
Note: In the Payment step, guests can edit their selected upsells by clicking here at the bottom left of the booking summary.