The description for the property page(s) is set in Listings -> Properties. Edit the property and enter the brief and full descriptions. Add any images that relate to the Property as a whole. You can add images of individual units to the unit level. If it is a single unit property, you can add all the images to the property level if you wish (just bear in mind that you may wish to create a distinction from now if in the future you may acquire additional units at the same property). Tick all the Amenities that apply to the property as a whole.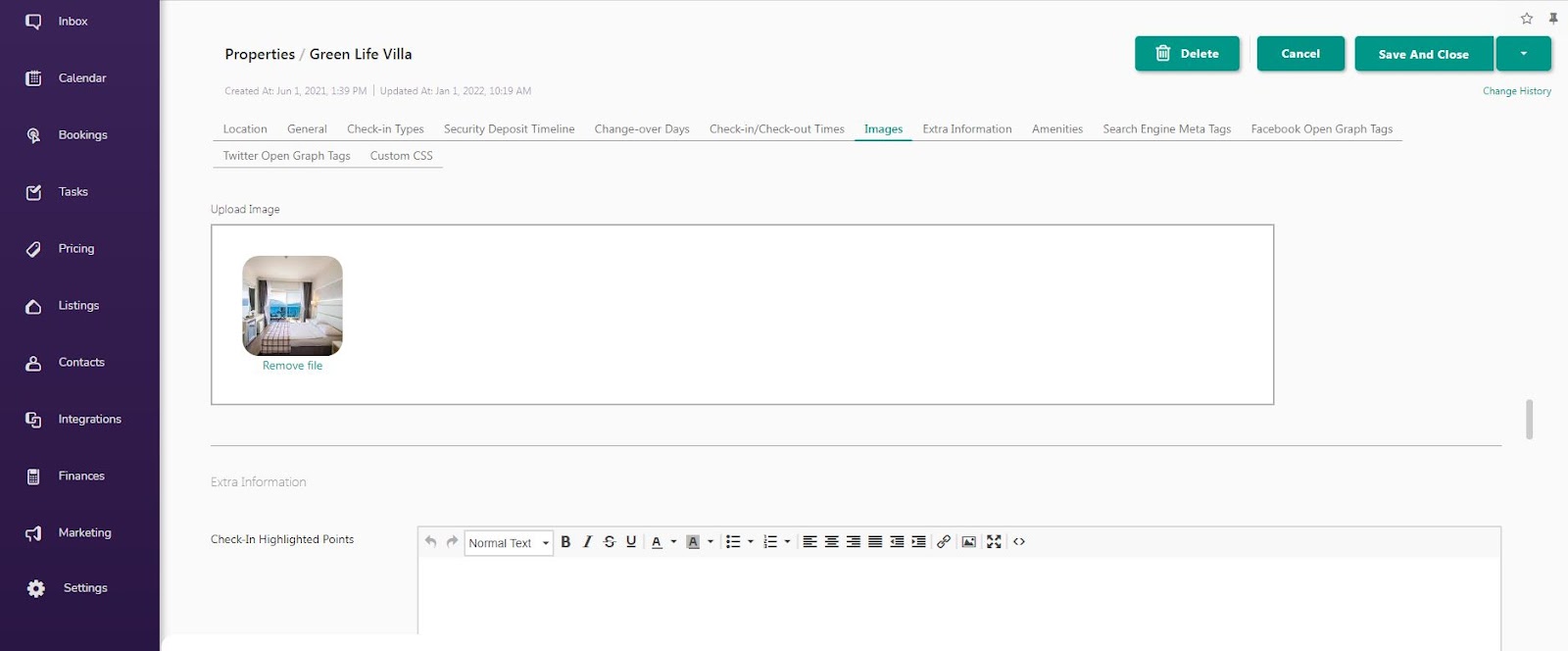 For any amenities specific to certain unit types, you can enter these by visiting Listings -> Unit Types, clicking on Edit and then on Show Advanced at the bottom of the page. The marketing name should also be set for each unit type, as this will be displayed on the website.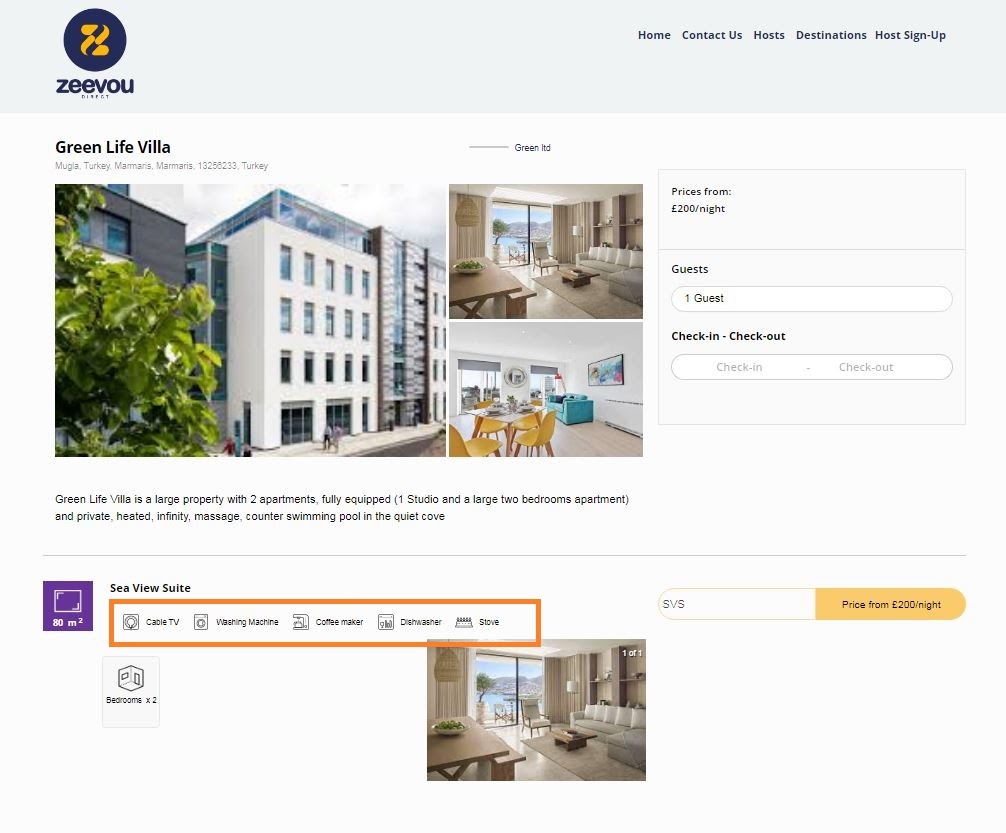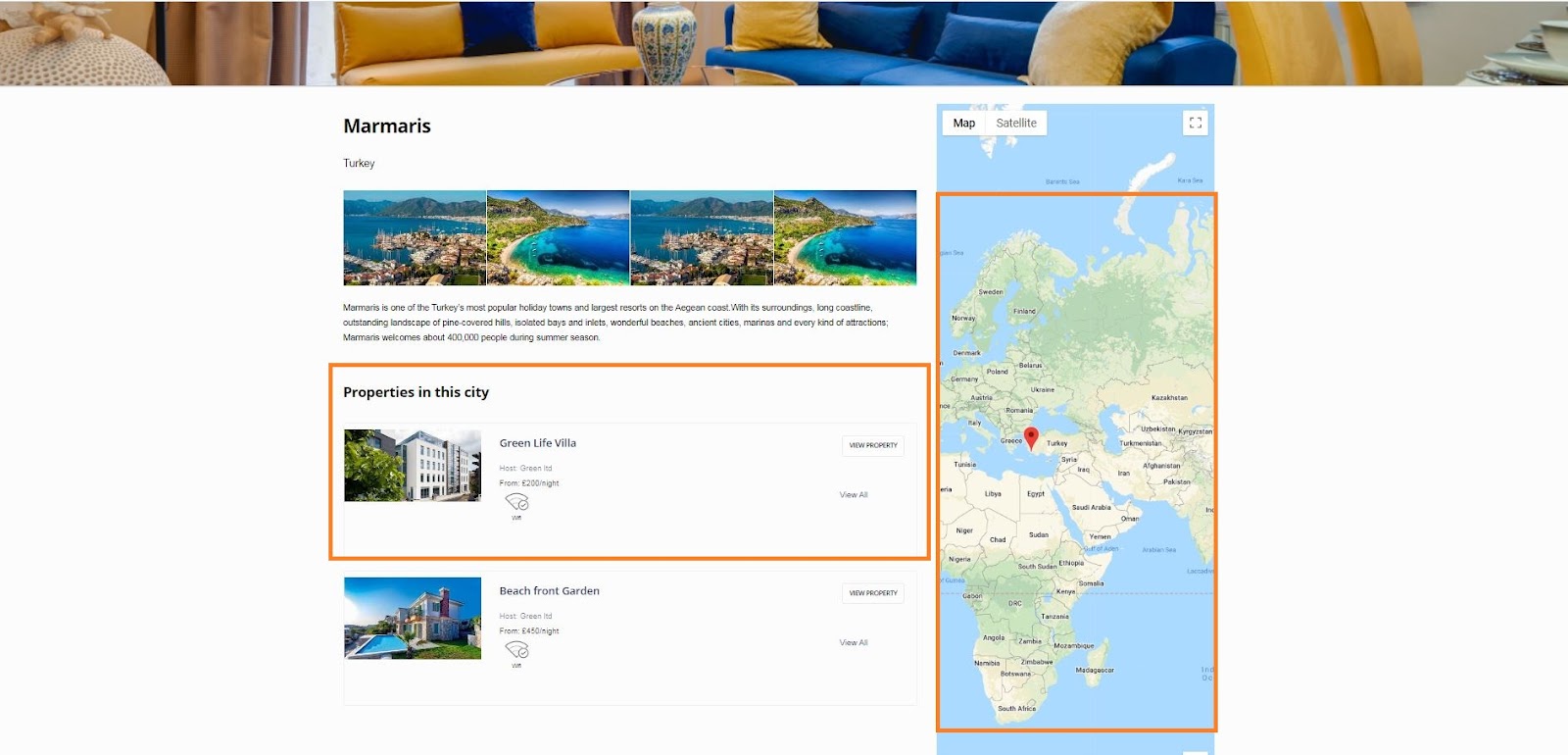 In Listings -> Units, Edit the unit and you can add/edit images of the unit.
All the images of the property's units are presented on the property page on your website. Plus, the images of different units belonging to a unit type will be bundled together and shown under that unit type on your website, helping guests to get a feel of the units they are reserving, much like what Booking.com does.