Some channels (such as Airbnb) support Messaging API that let hosts and guests send messages to each other.
The notifications of the channels that support API messaging will be available in Zeevou, in the related Property and/or Booking page, under Activities section. You can reply to the notification within Zeevou too. Your replies will be displayed in the channel to guests.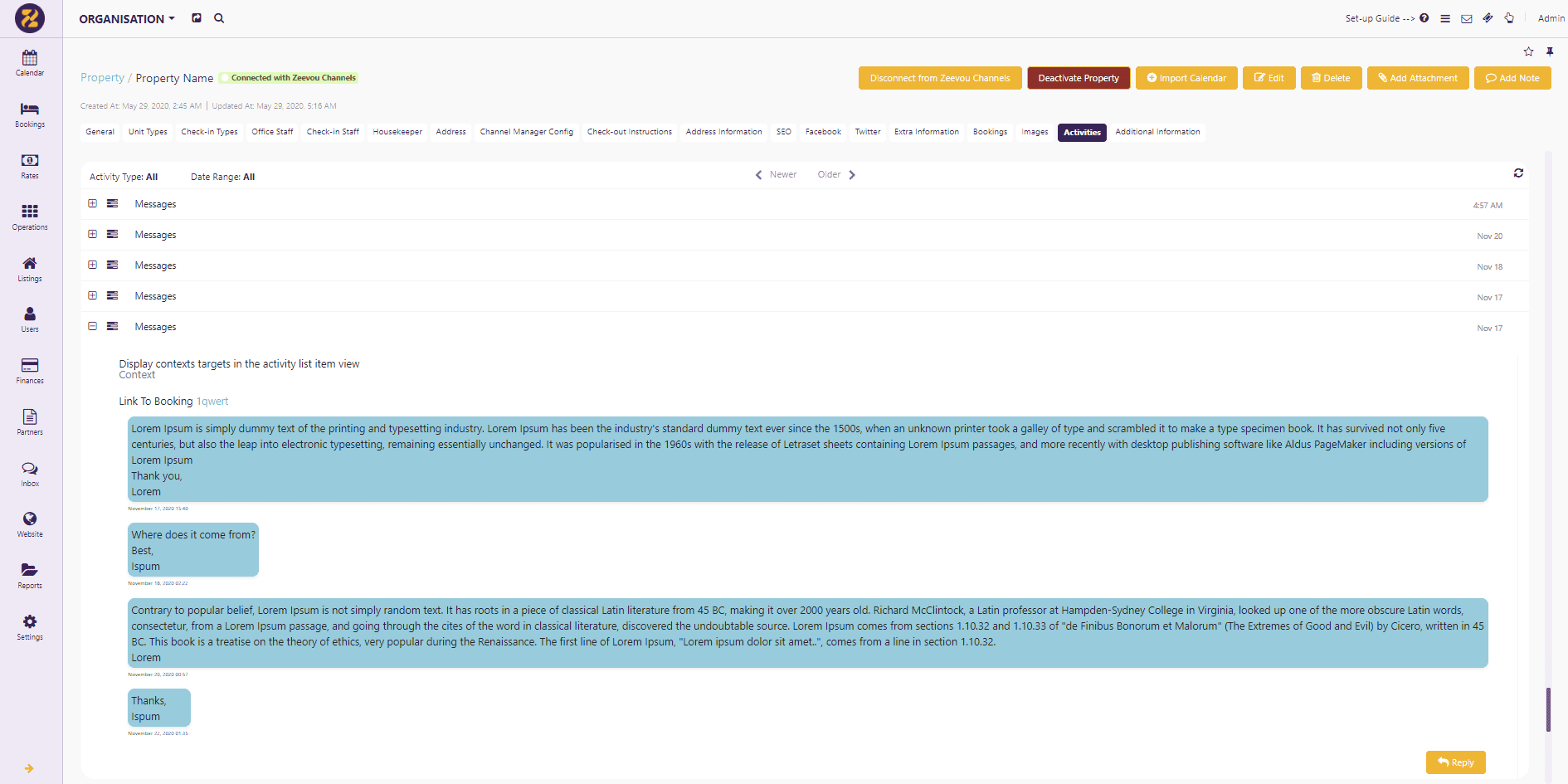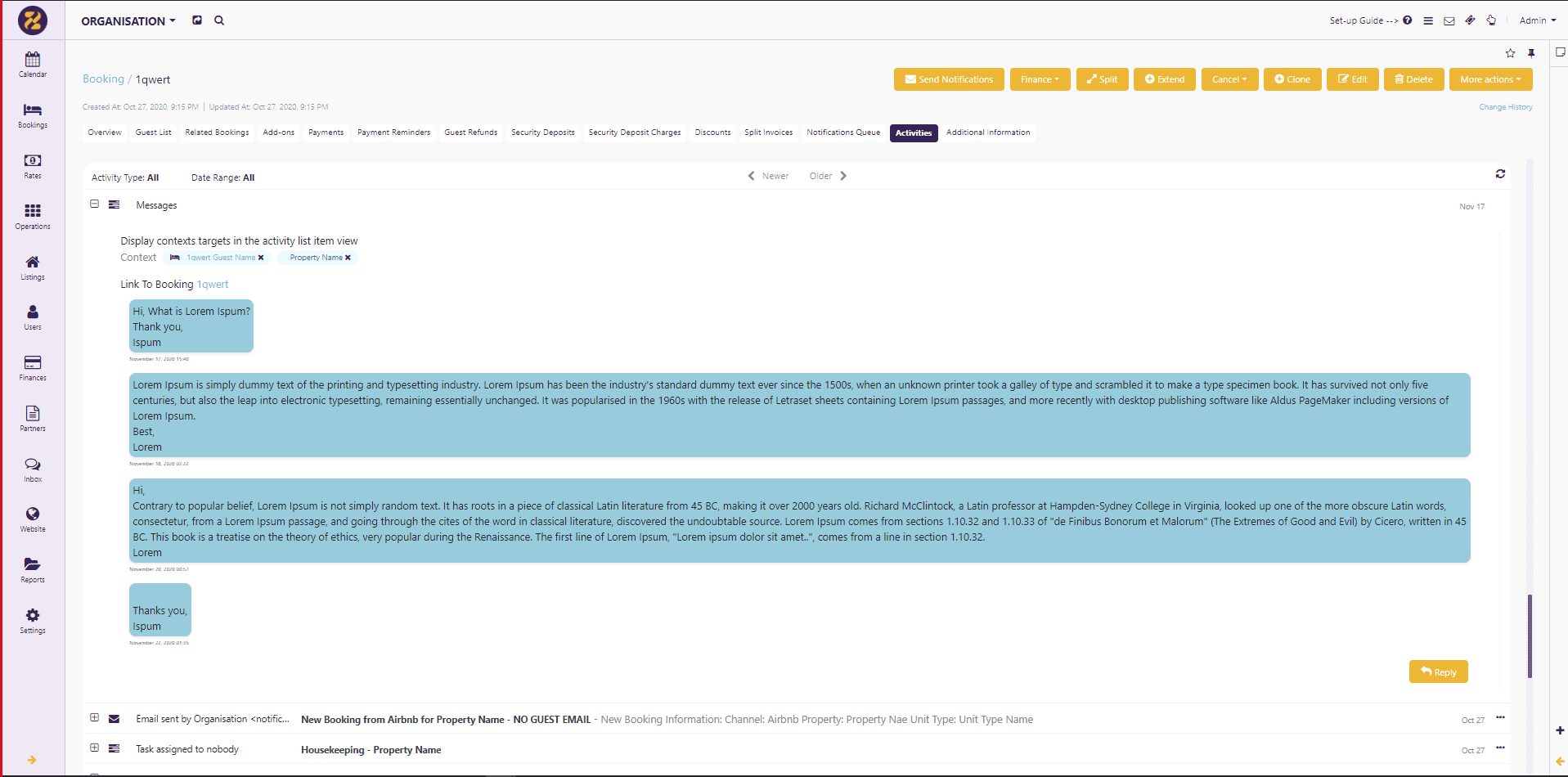 How to activate Messaging API for a specific template and trigger
You can create your customized content to get sent to the guest through Messaging API.
Creating the template:
Step 1: In Inbox -> Templates, click on Create Email Template button.
Step 2: In the opened page, set your preferred title for the Template Name.
Step 3: Make sure you choose Plain Text for Type.
Step 4: Please set Booking for the Entity Name.
Step 5: Set your preferred subject in the related field.
Step 6: Add the content in the related box.
NOTE:  you can choose the System variables in your content. However, if you click on "Enter" to start a new paragraph in the content, channel will remove all "Enters" and the final text will be displayed as one paragraph to guests.
Step 7: Click on Save and Close button to save the created template.

Setting the Trigger Rule:
You can create a new trigger for the messaging-API template or add the template to your current triggers.
Step 1: In Inbox -> Trigger Rules, click on Create Trigger Rules button to create a new one or open your preferred trigger.
Step 2: Make sure the Active box is ticked.
Step 3: Set the conditions that should be met to sent the message to the recipient.
Step 4: Choose the template from Messaging API Template.
NOTE: Please note that only Plain Text Templates are shown and selectable in Messaging API Template drop down.
Step 5:  Make sure under Send To title, Bookings Guests box is ticked.
NOTE:  Messaging API option is active only for your correspondence to guests.
Step 6: Click on Save and Close button.
How to set Autoresponder for Messaging API
In Settings -> Configuration -> Organisation Configuration, you can set an Airbnb Messaging Autoresponder.
The text you set here will be automatically sent to guests the first time they send you a message through Airbnb.