There are four major parts on the Tasks landing page:
Overview
The status panel of Tasks including Not Started, Pending (When you have not changed the task to Completed), In Progress, Completed and Canceled is demonstrated with their numbers when you land on the page.
2. Table of Tasks
Under this panel, you can see the list of Upcoming Tasks for Next 7 Days by default or select the time from the drop-down menu.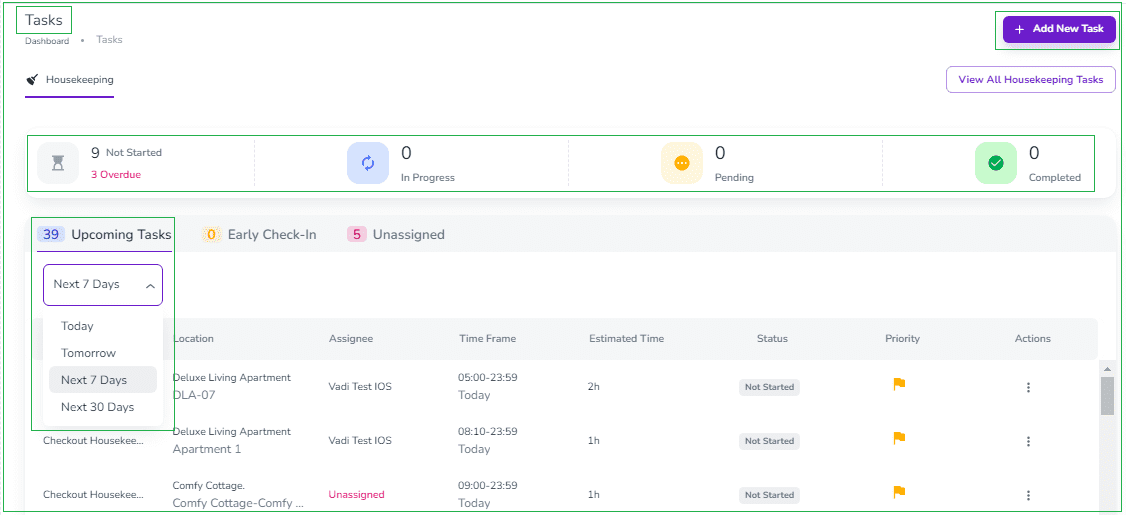 Note: You click on the three dots next to each task to Change Priority, Add Note or Change Assignee.

3.+ Add New Task
You can add more tasks to Upcoming Tasks by clicking on + Add New Task on the top right. Then, a window pops up in which you can select the Property and Unit from the drop-down menus under Location, and Date, Start, Finish, and Estimated Time under Schedule from their respective drop-down menus. You can also select the Priority, and it is also Optional to add a Note for the Housekeepers. Finally, click on Create. The created task will be added to the list of Upcoming Tasks.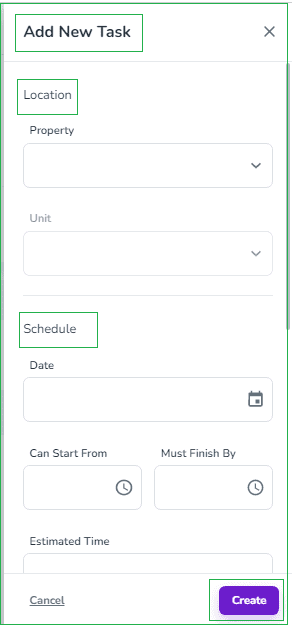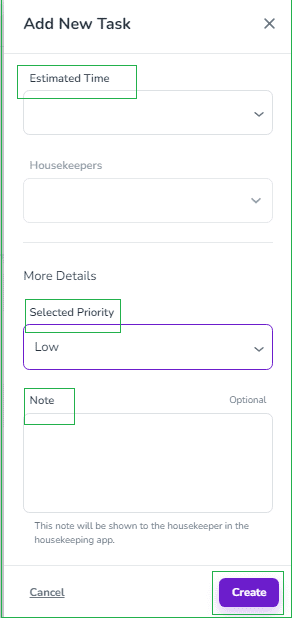 4. View All Housekeeping Tasks
When you click on the View All Housekeeping Task, a window will open in which you can view a panel of Tasks. The Upcoming Tasks is the default one and you can select other ones.