Every hospitality business owner knows that reputation can make or break their business. Online reviews and ratings seem to have a stronghold on retaining reputation in today's digital world. Second to property images comes reviews as the essential decision-making criterion, according to Booking.com. Both Airbnb guest reviews and host ratings can influence the success of your vacation rental agency. They help portray a more authentic accommodation experience for prospective guests. Reviews help build trust between hosts and guests.
A steady stream of authentic reviews can bring significant trust and credibility to the entire Airbnb community. Airbnb has taken the feedback mechanism one step further by asking hosts to leave online reviews for their guests. Furthermore, since both writing and replying to reviews increase your property visibility, you might have wondered at times as an Airbnb host, "How shall I respond to reviews on Airbnb?" or "How can I put down an effective review?" This article is a complete guide on how to write an Airbnb review as a host.
How Does the Airbnb Review System Work?
The Airbnb review system consists of written reviews and star ratings, and both are optional for guests and hosts to use.
Airbnb designates a 14-day review window for both guests and hosts to write a review once the checkout is complete. The review character limit is 1000.

The reviews will be made public once both parties submit their reviews and feedback or when the 14-day window is closed, even if hosts have not left the review of their guests. 

If hosts submit their reviews before their guests do, they'll be given 48 hours to edit and make any last-minute changes. 

After publishing the reviews, they have a two-week grace period to reply to their review. Replies can vary from simple acknowledgements to thank you notes or explanations to possible shortcomings.

Make sure that all the written contents – both reviews and replies – must adhere to stringent

Airbnb's Review Policies

.
This double-blinded review system helps each party's reviews not to get swayed by the other party's opinion or complaint in the first place.
Note: Whenever the host submits their review of their guests, they will receive an email notification stating that their host has submitted their review. The longer it takes between a guest's stay and their review submission window, the less likely the guests will recall the favourite parts of their stay. Therefore, act promptly when things have gone well. Post your review immediately after your hassle-free guests check out. 
These are private messages for a host or guest to express appreciation, enunciate dissatisfaction or suggest improvements. 
Star Ratings

These ratings are a quick way for the guests to rate their stays in terms of cleanliness, location, communication, amenities and the overall experience. 

Once you get 3 ratings on your listing, your overall score will be posted along with your listing's title.

If you need to get insights into your history of received ratings, check out

Performance -> Reviews

in hosting mode. 
Scoring top overall star ratings across all your listings on Airbnb is a decisive factor to earn you the Superhost status. 
Superhost Privileges and Requirements 
Airbnb runs a Superhost programme for those who rise above and beyond. Airbnb makes Superhosts more visible on its search engine, giving them insider access, exclusive perks and specific hosting tools. Thereby, Superhosts can see the bookings for their listings snowball over time. However, to achieve Superhost status, hosts need to:
score a 4.8 overall rating or higher;

try to reply to reviews and feedback within 24 hours, at least 90% of the time;

host guests at their properties at least 10x a year

(or 100 nights over at least three completed stays);
minimise cancellation rate to less than 1% (That needs to be 0 for less than 100 bookings per year).
In a nutshell, keep yourself proactive on the review system!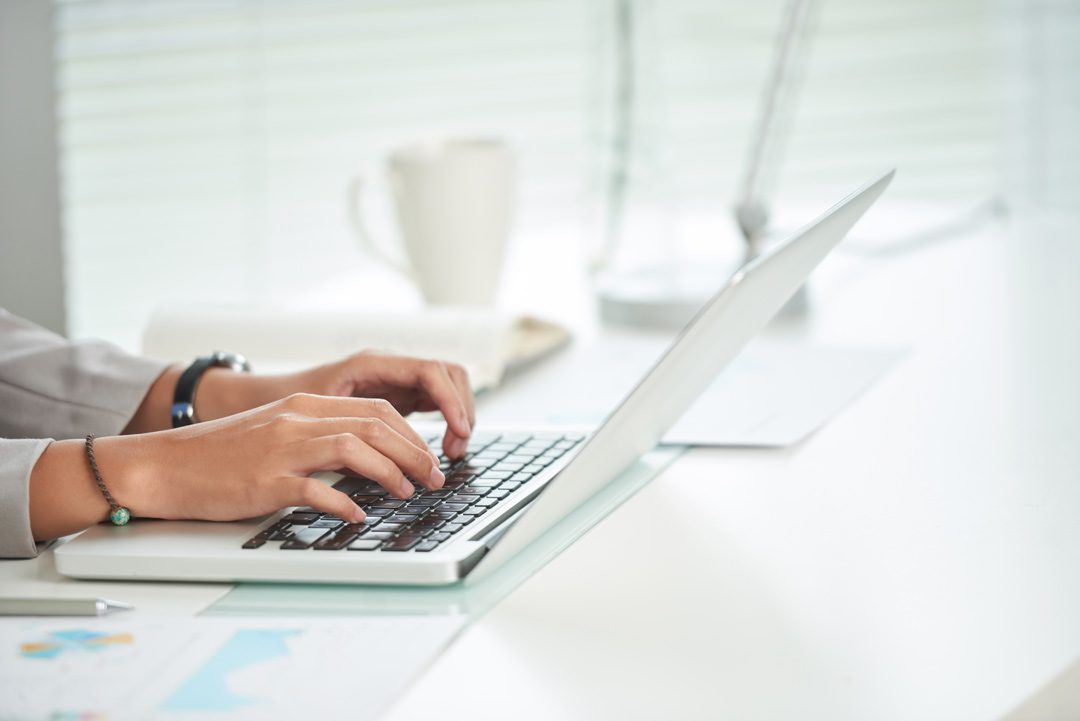 In cases where you cancel a reservation as a host, the Airbnb system posts an automated review on your profile. These automated reviews are part of the host cancellation penalty and cannot be deleted. Keep in mind that there will be still a chance for hosts to clarify their cancellation reason(s) publicly.
Why Does It Matter to Write an Airbnb Review as a Host?
The significance of writing reviews of your guests brings about various advantages. 
Contributing to the Airbnb community.

Your review can be a helping hand to other hosts when making decisions about accepting unknown guests to book their listings.

Establishing a strong bond with your guests.

Giving positive feedback can inspire a requited favourable review,s and chances are it leads to further repeated bookings.

Building your reputation as a host

. Leaving reviews of your guests may act as a good reminder to respond in kind and improve your listings' ratings.
Remember, the prerequisite to enjoying all the above advantages is to build trust with your reviews. Make sure they deliver value, information and clarity. 
How to Write an Airbnb Review as a Host
As a host, when you sit to write a review of your guests, you may find yourself a bit puzzled.
Start by thinking about the guest and their stay at your vacation rental property and portray the experience in your mind. If the quality of the stay is directly related to the reflection of guests' character and their sense of accountability, as regards taking care of your rental, then it's highly crucial to highlight them when describing your hosting experience. The following guidelines will break through any blocks in the way of learning how to write an Airbnb review as a host.
Writing Positive Reviews 
Tell them they are welcome anytime. Keep it simple. One of the nicest things an Airbnb guest can hear is that their former host wants them back.

Touch on something specific about their stay. Bring forward one or two small details you liked about your guests or that helped you get connected with them.

Leave honest and accurate comments. Base your reviews on how they took care of your vacation rental. Make it known to other hosts that you had the pleasure of accommodating your guests.

Mention if it went smoothly. Appreciate their communication skills and flexibility in making arrangements.
Examples:
[Guest Name] was a pleasure to host! They left the place clean and were quiet throughout the weekend. We had great contact, and I look forward to having them stay with me again!

[Guest Name] was awesome! Very communicative and respected the house rules. We'd love to have [Guest First Name] come back, but we also recommend it to any host.

[Guest Name] was great to host! Respectful, quiet, clean and organized. We have nothing but good things to say. [Guest First Name], we'd love to have you stay with us any time in the future.

Lovely guests. [Guest Name] was so friendly, bubbly and positive. The group was great communicators, and we enjoyed having them stay with us.
Writing Negative Reviews
Be specific and detail-oriented. Mention your points of complaint thoroughly. Deliver clarity to your writing so that future hosts won't question your negative review. 

Do not sugarcoat the mess. Project the honesty of your unpleasant experience with your guests. Politely state that they will not be returning to your vacation rental.

Clearly describe the dissatisfaction. Highlight if they have left the place in bad condition or whether they have broken house rules, e.g. smoking, parties, etc.

Emphasise the miscommunication. Let the future hosts know if you didn't go through a standard booking procedure with your guests.
Examples:
I regret having to leave a negative review, but I do not recommend hosting this guest at all. [Guest Name] was polite at first but did not comply with any of our house rules, such as house parties and our no pets policy.

[Guest Name] disrespected our Airbnb rules by throwing a house party with 10 additional visitors staying in the Airbnb. When we issued an additional cleaning fee for the mess, the guest left a one-star review. Do not host this guest.

I wouldn't recommend hosting [Guest Name]. The guest broke the locks of the off-limit storage area of the house, which was explicitly stated in the welcome book that the storage room was not for guest use.

Our check-out time is at 11 AM, but [Guest Name] decided to stay until 3 PM. They eventually checked out, leaving the house too messy. We had to push back our next reservation. I wouldn't recommend these guests as it might affect your other reservations, as it did ours.
In both cases, be as descriptive as possible. By doing so, the Airbnb community can make the most out of the sharing experiences. Double-check your host account before submitting your host experience, and don't forget to accurately describe the real impression that the guest(s) left on you.
Star Rating
Give your guests a star rating. It grabs the attention of the viewers more quickly, showing how happy (or not) you were with them and their stay. This also reduces the possibility of the issue of fluffing or sugarcoating any problems you might have had with the guest. If it was a two-star experience, say it!
Note: You can write about the kind of guests they were, e.g., partiers, quiet, honeymooners, and their reason for staying, e.g., vacation, visiting family, business travel. Use adjectives such as quiet, kind, pleasant, loud, messy, etc., to explain how nice they were to host.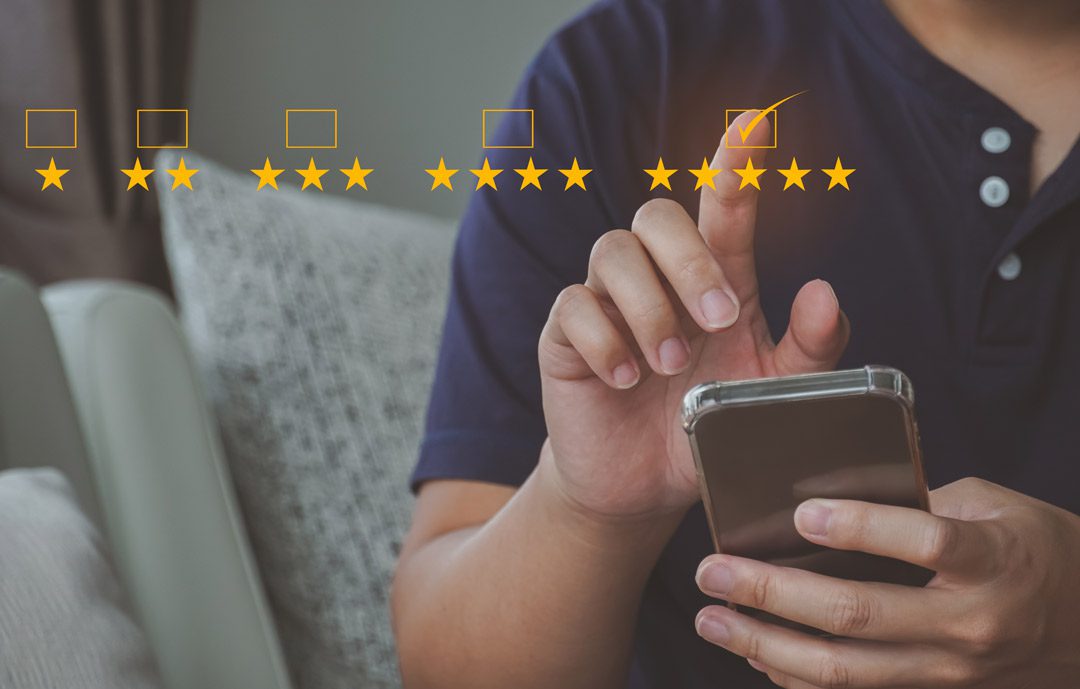 How Shall Hosts Respond to an Airbnb Review?
Responding to Positive Reviews
Besides learning how to write an Airbnb review as a host, you need to act strategically in responding to reviews, as well. When leaving feedback on a positive review, express your sense of gratitude with a simple and sincere thank you note. Write about a few small details that you found pleasant about hosting them. Let the guests know that they're always welcome back at your place. These small and simple gestures will show your good morale and further reinforce the positive impression of all other prospective guests considering booking your vacation rental.
Responding to Negative Reviews
Negative reviews provide you with an opportunity to both give your rational explanations to address the complaints publicly and to showcase your excellent customer service – not only to the dissatisfied guests but also to the many prospective guests who are reading through your reviews. When responding to a negative review, 
focus on simply refuting the particular issues raised by the guest that would otherwise damage your well-earned reputation. For instance, you may wish to explain the case where the incident had been out of your control and state; that despite any remedial measures you took to fix the problem, the guest failed to take them into account. 

Try not to get swept away by the personal or petty who-did-what-to-whom argumentation; no matter what, that won't favourably save your face for those prospective guests who are yet to meet you and may decide on booking your vacation rental. State your case professionally and keep emotions out of any response to an unsavoury review. Your maturity will demonstrate your commitment to delivering a perfect guest experience to the Airbnb community. 
Can Hosts Remove a Review from Their Airbnb Property Listing?
This is the most frequently asked question among property owners, yet the answer may sound disappointing. Negative reviews cannot be removed; however, if hosts find reviews unfair and untrue, they can respond to them and justify the case publicly and professionally. Airbnb will delete reviews only if they violate the Airbnb review policy and include illegal or obscene content.
Review Templates and Samples
As hosts, if you have multiple property listings on Airbnb and you are struggling to keep up with reviews, you do not need to carry the entire burden of handling reviews. Consider the following recommendations: 
Use

review generators

and

review templates

. 

Automate your reviews by employing Property Management Systems.
Concluding Remarks
By constantly reviewing your own guests and collecting enough reviews, you can become a trusted and respected member of the Airbnb community, which can encourage people to book your place for their next trip. Consider the Airbnb review system as a pay-it-forward opportunity. Use your review writing powers as they help maintain credibility in the Airbnb community.