Zeevou's Roadmap is full of exciting features and surprises. We are constantly striving to be at the forefront of the industry by enhacing our offering and to push the boundaries of what is possible.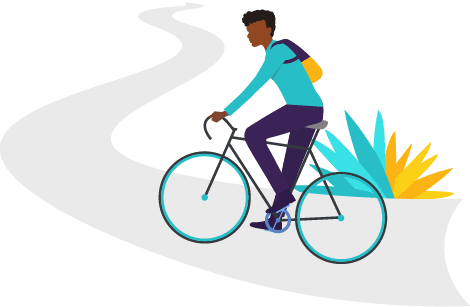 The items on our feature development roadmap are prioritised based on feedback obtained by our current Patrons. We hold a three-weekly Partner Host Forum, where we engage with our Partner Hosts and try to find out which features are the most important for them. Based on this, we try to obtain a feeling for which tasks are needed more urgently, and we use this to inform the order in which we work on features in our next release.
In the long term we hope to be able to develop a system which will allow us to democratise this process even further and track more accurately the interest in various features.
Our Magician Team are highly effective in what they do. We have brought together some of the best talent out there, and have built up two teams of developers who work according to the Scrum framework methodology. Having two in-house dedicated teams of developers means we can adapt very fast to changing market requirements, and respond effectively to user requests. We work in three-weekly cycles called sprints, and we update the roadmap once a sprint to give you an idea of what we are working on in the current sprint (labelled "In Progress"), what is scheduled "Next" (1-3 sprints from now), and "Soon" (4-12 sprints away).
We try to be as transparent as possible in what we are working on, as such, we publish our Roadmap for everyone to see. The roadmap is agile and flexible, meaning that we could decide to move things around if we decide that priorities change. The next and soon sections are therefore mainly indicative. The "In Progress" column lays out what we have set as a goal to work on for the current sprint. While we cannot promise that all the features will be delivered every sprint, we do our best to always meet the goals that we set to ourselves.
Should you have any suggestions, please join our next Partner Host Forum. For a brief explainer video about Zeevou, click here.
More flexibility in how hosts manage their Zeevou Subscriptions, including upgrades/downgrades, changes to billing details, etc.
Allow for setting of rules based on various conditions to dynamically alter prices, minimum & maximum stays, manage orphan nights, and close off peak dates on channels.
Make it easier to specify a cleaning add-on for each unit type
Automate the payment process for add-ons requiring admin approval
Limit the sale of early check-in and late check-out add-ons for same day change-overs
Stop sell & stop booking confirmation emails being triggered during setup.
Enable for multi-booking mapping for unmapped unit type bookings.
Send bed configuration for each booking to housekeeper
Add the ability to add a note for each task sent to housekeeper
Allow for customisation of the time of day when notifications are sent to housekeepers for new tasks
Review spelling mistakes in existing default email templates
Simplify creating branded custom email templates
Create default pre check-out and post check-out templates
Improve the loading speed for various pages of the direct booking website.
A basic mobile app to allow hosts to manage bookings on the go through a mobile app.
Allow for automation around payment terms and cancellation policies.
Display total number of booked nights, total number of available nights, and the average length of stay for the chosen period. Allow for the report to be run for more than one month at a time and provide a month on month chart comparison display.