Channel managers can help you increase your occupancy. Empty nights are money thrown down the drain. However, if it goes to the other extreme, and you get a few bookings too many, you end up with double bookings. A good channel manager can help you maximise your reach (and therefore your occupancy), while ensuring that you do not get overbooked.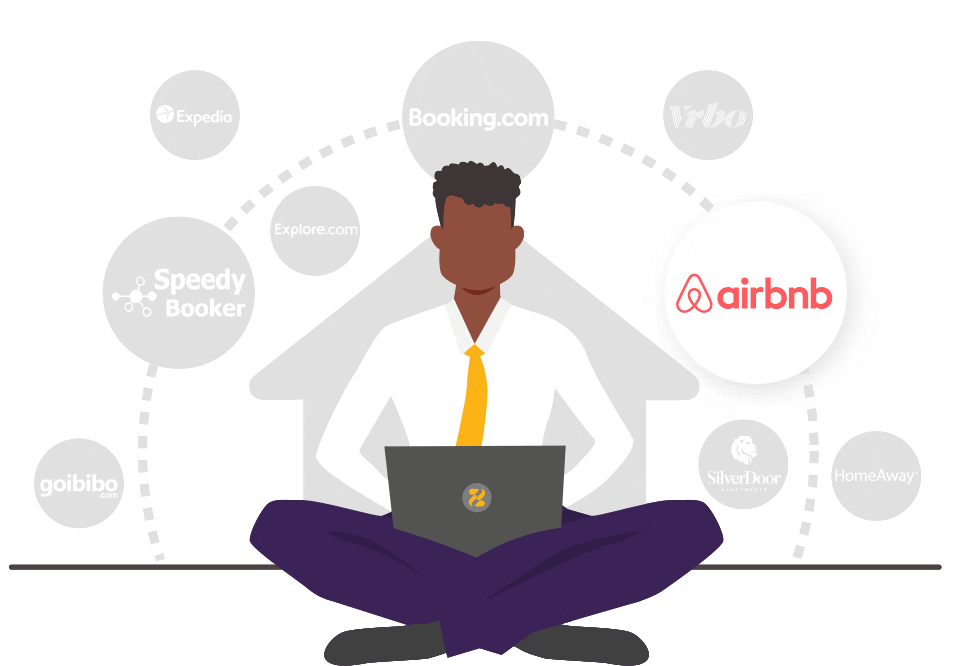 Channel managers approach this issue in different ways. At Zeevou, we use powerful, real-time, 2-way API connections with over 200 channels. This allows us to distribute your rates and availability in a matter of minutes to all our partner channels. Once a booking is made, it will flow directly back in to Zeevou and will trigger our famous 5-Step Booking Confirmation Process. This allows you to streamline your booking processing, regardless of the channel that the booking was made on.
As soon as a booking hits Zeevou from one of the channels, we immediately update all other channels to let them know that your availability has changed. This means that the unit will no longer be bookable on your own website, nor on any other sites that you have linked up with.
Below is a list of some of the channels that we integrate with. We also provide iCal import and export functionality in case you want to synchronise your availability with less well-known OTAs or listing sites.