What pushes forward your short-term rental business the most?
Business excellence in the short-term rental industry relies heavily on the guest experience and the focus you dedicate to leaving a lasting and pleasant impression on your guests. Customer expectations are changing every day following the Fourth Industrial Revolution. Furthermore, recent research reveals that guests' personalisation stands above all. The overriding concern of hospitality businesses should be optimising and personalising the guest experience. Therefore, as a vacation rental business, creating a well-thought-out customer journey for your direct booking website is seminal.
SMEs – Small and Medium-Sized Enterprises – currently adopt customer journey mapping to create personalised onboarding experiences across all touchpoints. Besides, the customer journey enables marketing teams to understand their target customer behaviour better and gain valuable insights into their perceptions. This article aims to help you write a customer journey for your Direct Booking Website.
In this article, we'll discuss the two main parts of creating a customer journey:
Understanding your guest persona 

Developing customer journey stages
Understanding Your Guest Persona 
A guest persona is a semi-fictional representation of your ideal guest produced based on original data and market research. Most importantly, guest personas let you know what your business should do to help potential customers. Every type of accommodation has a core demographics of a few guest personas ideal for targeting. Defining your guest persona allows you to focus on your branding. Creating specific guest personas clarifies the remaining concerns, including marketing endeavours, distribution strategy and revenue management. Without knowing your guest personas, most of your efforts to attract more reservations will be ineffective. Crafting offers, communications, and tactics resonating most with those demographics are possible only after understating your ideal guest personas.
Related: Check out HubSpot to create your buyer persona.
Developing Customer Journey Stages
The primary customer journey stages are: 

Stage #1: Awareness
The Awareness stage is the first stage of the customer journey. At this point, your customers have realised that they are planning a trip and feel a need to find decent accommodation; consequently, they start seeking out ways to address it. They research and inquire about their concern, primarily by exploring search engines. At this stage, your prospects are not aware of the existence of your short-term or vacation rental business. This stage is where your direct booking website must make its first impression. 
Provide information that helps them navigate their need in a straightforward and digestible format. 

Advertise your offers on every touchpoint strategically and optimise your online presence. 

Create blog posts focusing on outlining the concerns and preferences of your prospective guests.
This stage serves as a bedrock for the quality of the customer journey for your direct booking website.
Stage #2: Consideration
The next stage in the customer journey is the Consideration stage. Your prospective guests have come to some options, narrowing them down. They spend much time comparing prices, checking out pros and cons, reviewing policies and amenities of competitors, etc. Now, it's time to engage your potential prospects actively with your brand. Nurturing relationships with your guests at this stage requires personal engagement.  
Create virtual tours of your premises and attractively present different facets of your properties.

Write blog posts giving complete, well-written introductions of your lets, including relevant photos. 

Check if your website platform is user-friendly and that you have clearly stated your competitive advantages.
This stage is your opportunity to prove that you are the best fit for them. Once they start filling out your information forms, reaching out through your call info or subscribing to your social media channels, you know it's time to move forward.
Stage #3: Decision  
The third stage in the customer journey is the Decision stage, where your prospective guest is ready to select from their options and start booking. The potential guest is almost well-informed about the services and companies that best fit their needs. Since the decision of your prospective guests relies heavily on peer-to-peer reviews these days, guest reviews play a pivotal role in their decision-making. 
Give full access to guests' reviews on your direct booking website. 

Offer free consultations, if possible.

Showcase social proof of your services and guest experiences.
Social proof is essential at this point to prove that your direct booking rental business does what you claim. When guests investigate your offering, your team may ask: What do the customers like about us compared to other alternatives? What concerns do they have with our offering? Who needs to be involved in the decision? For each person involved, how does their perspective on the decision differ?
Stage #4: Retention
The Retention stage is the fourth stage of your guest journey. If your customers have made it so far, then congratulations! But don't take this achievement for granted. Once your short-term or vacation rental business gains the trust and esteem of its guests, you should be working hard to maintain it. Retaining an existing guest is five times easier than securing new ones. It would be best if you consider and invest in guest loyalty during this stage, 
Make follow-up satisfaction calls, and ask for reviews and feedback. 

Put out surveys and testimonial requests on your direct booking website. 

Conduct How To's on using your unique features and services. 
Lastly, you can think of making attractive pricing offers, too.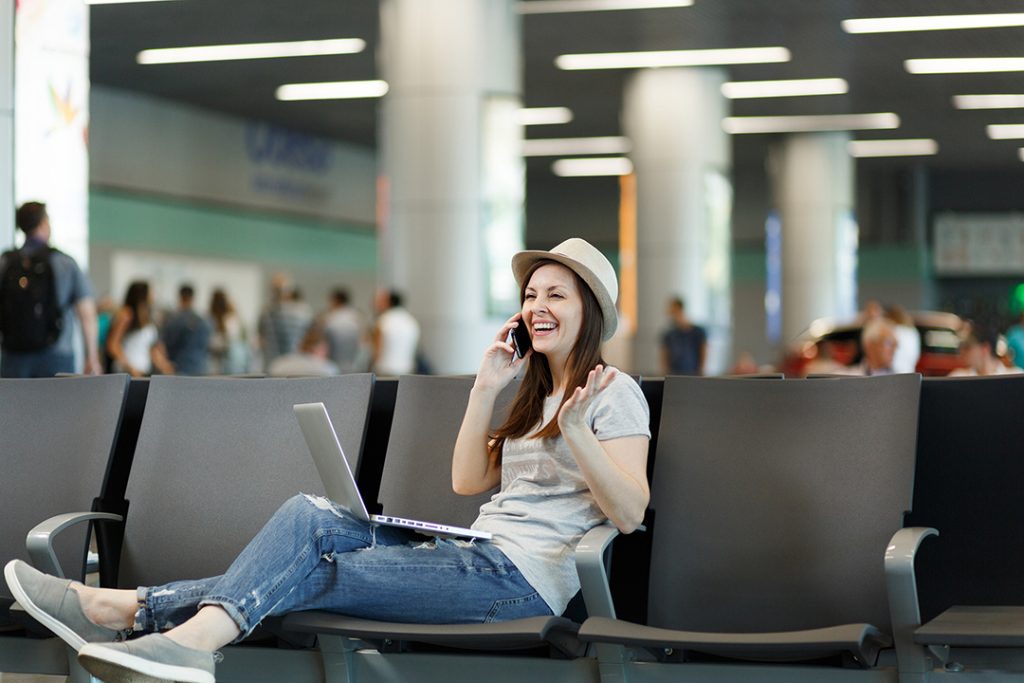 Stage #5: Advocacy
On the way to writing a customer journey for your direct booking website, the fifth stage is the hardest one to achieve. This journey aims to map the process of total strangers turning into friendly customers and ultimately into raving fans of your short-term or vacation rental business. This stage is quite a game-changer for a company that seeks to stand out in the competitive market of hospitality. Here the guest becomes an active advocate for your brand. 
Guests say nice words about their stay and your services. 

They refer your vacation rental business to their friends and family to you.

They spread appreciation for their positive experiences. 
Therefore, powerful referral and word of mouth marketing will be activated. These actions consequently drive sales, build awareness and trust, and strengthen customer relationships. It would be best to remain a great host, offering the authentic hospitality you promised.
Concluding Remarks
Hopefully, this has been a helpful guide for you to write a customer journey for your direct booking website. Targeting, onboarding and retaining new guests is a never-ending process, so you better go through it professionally. Map your guest journey accurately, keep track of every lead and observe the results. You may wish to apply customer journey tracking tools to maximise the efficiency of your business, as well. Don't forget that your existing and new guests expect all the interactions with your short-term or vacation rental at each touchpoint to be seamless.