Many people dream of owning their own lakefront cottage or wood getaway cabin in the woods. Owning a vacation home is a luxury that can also potentially turn out to be an exciting opportunity for lenders and investors. You may have heard many aspiring vacation rental owners are concerned about vacation rental financing. However, there are a handful of financing options to choose, varying from different types of loans to mortgage plans.
Before taking the plunge into purchasing a vacation rental home, it's essential to understand all the financing options available. Financing a vacation rental home requires a list of expenses, such as monthly mortgage payments, taxes, insurance, and bills for maintenance, utilities, and management. If you're wondering how you can confidently finance a new rental property anytime and anywhere, here's all you need to know.
Vacation Home vs. Rental Property
First and foremost, we need to clarify a crucial point: vacation properties and rental homes are financed differently. If you're thinking of renting out your vacation home, it will be treated as an investment property when it comes to applying rules and regulations. However, it's different for a vacation home or primary residence.
A vacation home is typically defined as a secondary residence that is no closer than 50 miles to your primary residence. If it's any closer to your primary home, you'll have a tough time explaining that to your loan officer. Buying a vacation property that is close to your primary residence might make financial institutions assume that you tend to rent out your vacation home rather than use it for personal use. This is why they would qualify the property under a different loan type.
A Basic Guideline for Financing a Vacation Rental Home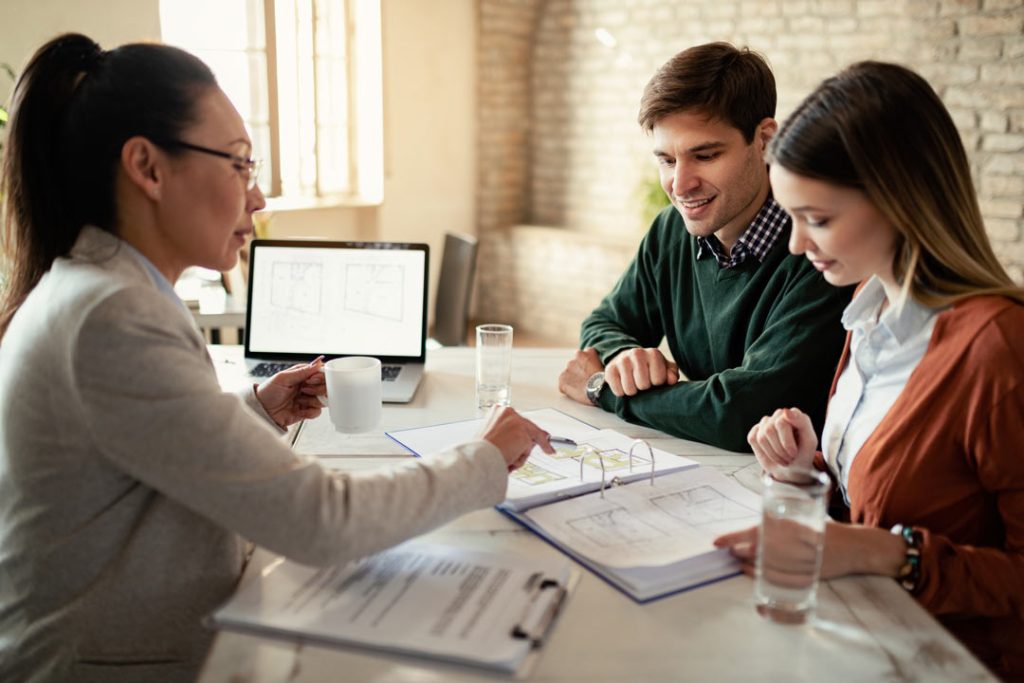 1. Draw a Clear Overview of Your Investment
There are certain questions you need to ask yourself before applying for financing a vacation rental home. Finding the right property and the most suitable financing will be easier if you have a clear understanding of what you want. For instance,
Why are you investing in a rental property?
What types of properties are you more interested in?
Where will the property be located?
What are your plans for investing?
2. Research the Real Estate Market
Before jumping into anything, it's essential to research the market thoroughly. There are a handful of factors that can impact your new property investment. Take different locations and average property prices into consideration and assess their income-generating potential. Keep track of other key metrics such as seasonality, occupancy rate and average daily rates. Remaining updated about what's going on in the real estate market causes you no harm!
3. Get a Strong Credit Score
Having a great credit score is the key to getting any good loans. A high credit score is what makes you qualified to get a loan. However, getting a stellar credit score will put you on top of the list. This would lead to more flexible interest rates and overall terms. It's recommended to have a credit score of at least 620 in order to secure a loan to buy a house. However, for second homes, it's better to have an even higher score.
Whether or not you're planning to buy a second home, keep track of your credit score and credit history. Improving your credit score in the long run will secure the best loan possible for you. There are many factors counted in a credit score, such as:
Amount owed
Payment history
Types of credit
Length of your credit history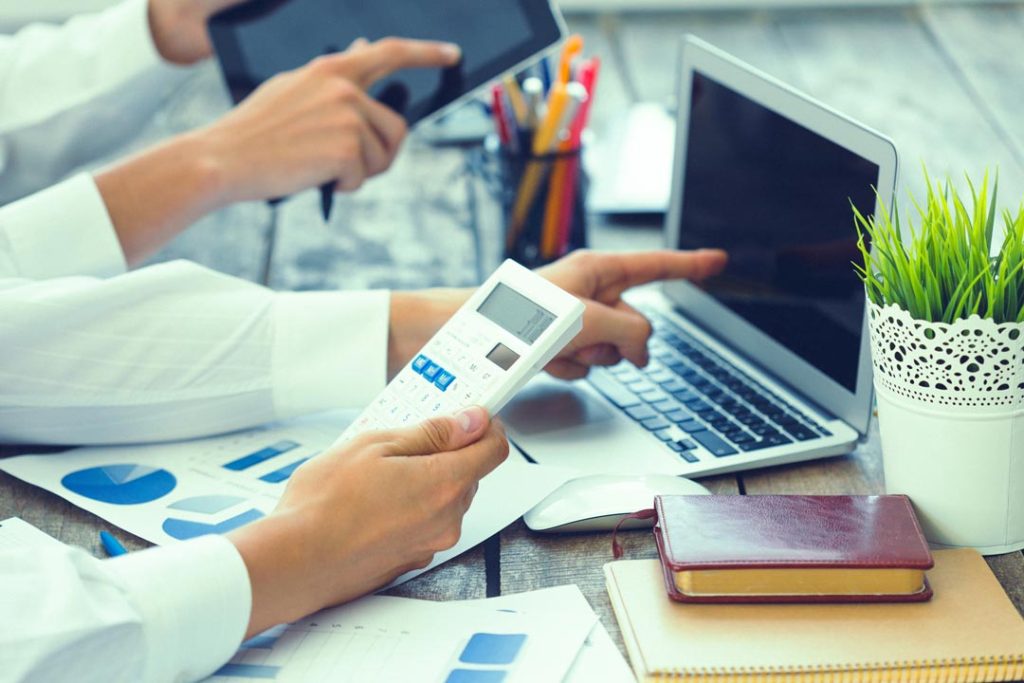 4. Discover Vacation Rental Mortgage
Vacation rental mortgages are loans from banks or lenders that help you finance your rental property. There's also an interest rate attached to this loan, so you'll need to repay the extra money.
Mortgage rates on rental properties are usually higher than those on primary residences – by at least 0.50%. Rates are influenced by your credit score, down payment, and type of property.
5. Find Out about Vacation Rental Lending
Not everyone can afford to qualify for two mortgages. That being the case, it is crucial to find out about different types of loans. Let's take a look at the loans that are available to you:
401(K) loans:
If you apply for this type of vacation rental financing, you'll be able to borrow money from your personal retirement savings account. This is best for those who have an adequate amount saved into their 401(K) or for anyone far away from retirement. You can take out up to 50% of your savings depending on your plan. There is also interest to pay on whatever you withdraw, but the amount goes back into your 401(K) account. The interest does not go to the lender.
SIPP Loans:
The closest UK equivalent to 401(k) loans is the UK's workplace pensions. If you wish to apply for this type of property-backed borrowing, you must have either a self-invested personal pension (SIPP) or a small self-administered scheme (SSAS). With these loans, you can buy a commercial property through a pension scheme. It is possible to do this through a professional provider or an authorised independent financial adviser, but you will need to discuss their suitability and ask for advice as to what effect they will have on your pension plan and investment strategies.
Conventional loans:
These types of loans are the most common ones for vacation rentals. You might have already gone through a traditional mortgage route for your primary home. Applying for conventional loans is just the same thing. If you have a good credit score and a 20% down payment, there is a higher chance of getting your loan approved by the lenders. Financial institutions will check if you can afford your second mortgage in addition to the first one.
Private money loans:
A private mortgage loan is the one that comes from a personal source of money. This personal source could be your fellow investors, family, or friends who might be willing to give a grant to your vacation rental investment.
Commercial loan for vacation rentals:
This type of vacation rental financing functions much like a regular instalment loan but is often asset-based to protect the lender from a default on loan. It is highly recommended to those who intend to invest in types of multi-unit vacation rentals such as a bed and breakfast, villas, or a resort.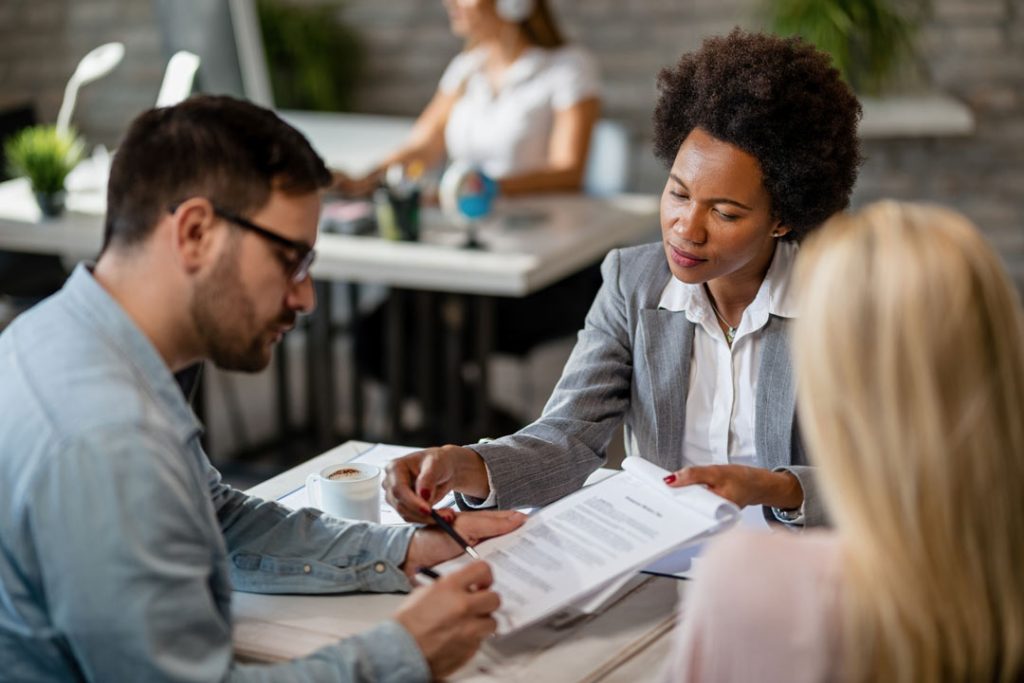 6. Get Pre-approved for a Loan
Scrolling through glossy online listings may fuel your dream vacation home fantasies, but you are definitely not the only dreamer! The purchasing process begins in earnest when you contact a lender and get pre-approved for a loan. Although it's nonbinding, loan pre-approval reveals how much a lender is willing to let you borrow and what kind of loan you may be eligible to receive.
That pre-approval is the purchasing power that gives you a significant advantage against your competitors. It will grab the attention of lenders before other potential vacation home buyers could apply for your pick. Remember that you'll need to have the following documents ready to get pre-approved for a loan: proof of income, employment verification, ID card, a credit report and asset verification. Once this process is complete, the lender will provide you with a pre-approval letter.
7. Learn How to Finance a Loan
If you're planning a vacation home rental business, one of the biggest questions is where to get funding. There are a number of methods for vacation rental financing you can explore if you are interested in buying a secondary residence. Here are a few:
Cash-Out Refinance
This is a great mortgage refinancing approach which basically allows you to replace an old mortgage with a new one for an amount larger than the remainder of the current loan. If you have an existing mortgage on the property, it must have been owned by you for at least 12 months and not be delinquent or foreclosed upon.
The drawback is that the interest rate of cash-out is typically higher than the typical rent-and-term refinance option; cash-out often has a higher interest rate. When aiming for low interest, try to refinance when lending rates are low.
Home Equity Lines of Credit (HELOC)
With this approach, you borrow against the available equity in your home. You can use your house as collateral for the line of credit. Anyone who has GPT (General Property Trust) equity in the current residence can use this approach, meaning that the home's value exceeds the amount owed. However, there is the risk of losing your primary home as this will be used as collateral. 
As you repay your outstanding balance, the amount of available credit is replenished. This means that you can borrow against it again if you need to, throughout your draw period (typically 10 years), up to the credit limit you established at closing. At the end of the draw period (typically 20 years), repayment begins.
A New Home Mortgage
If extending a line of credit or building on your current mortgage isn't the right choice for you, consider getting a new loan. A new loan would be independent of your primary residence, which could give you peace of mind if you are worried about tying an investment property to your current home.
Make a down payment of at least 20%. This will help lessen the risk on the lender's side, but it's also a great benefit for you because the more money you put down, the better chance it leads to a lower interest rate. If you put less than 20% down, you run the risk of not only having a higher interest rate but also mandatory mortgage insurance.
Note
A larger down payment is always a good idea, but it should also be feasible. You don't want to put your life savings on the line. Additionally, you'll want to have some extra money outside of your loan that can cover costs for things such as advertising your property or using vacation rental management software.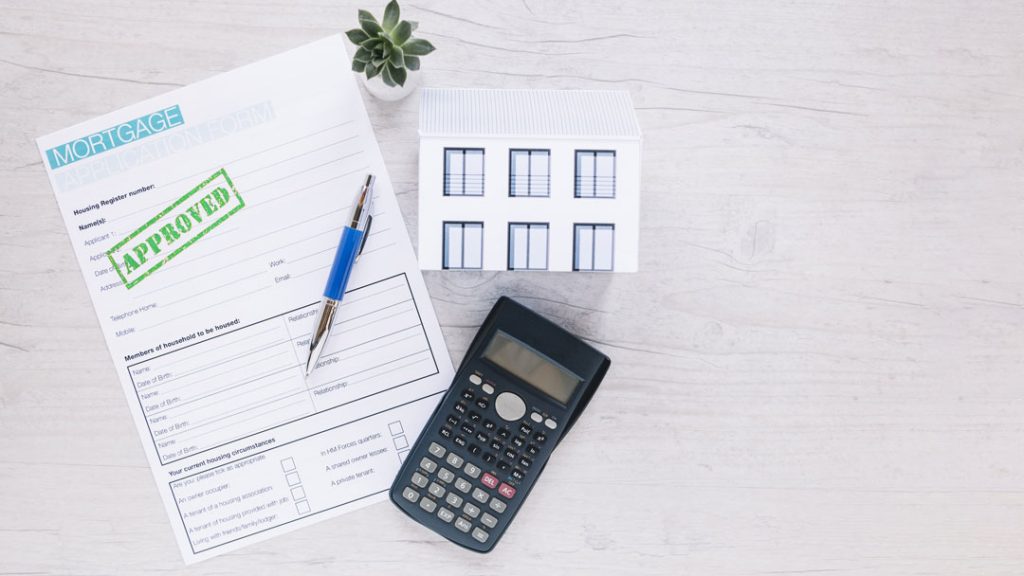 8. Check Out Your Local Banks
Why not benefit from banking locally? It is no secret that local banks might be able to offer you better rates and better loan options than some large lenders. Furthermore, you're hitting two targets by one arrow this way; local banks are more budget-friendly, and hence, your local community will benefit from your vacation rental business in the neighbourhood.
9. Start Saving Extra Funds
Putting some money into your savings account for an investment will put your mind at ease. Plus, it can help you get approved for a loan faster, manage your repayments, and cover the down payment, if necessary. Once your loan is paid off, your vacation rental will be one that pays off in spades. Those extra funds you saved over time will give you some sort of freedom to improve other aspects of your vacation rental business.
10. Keep Your Debt-to-Income Ratio Low
A low debt-to-income (DTI) ratio increases the chance of securing a loan. Reducing DTI could prove to be very beneficial. It will reduce the risk for lenders and help you become more confident and responsible about repayment. In order to calculate the debt-to-income ratio, you divide the monthly debt expenses by the monthly gross income. It might be a wise idea to find out your DTI before applying and see if it falls within the preferred range of 36%.
Takeaways to Consider along the Vacation Rental Financing Process
Purchasing a second property in the US requires a down payment. Make sure you shop around until you find the right lender by constantly checking out their terms.
As part of their role in expanding the secondary mortgage market, Fannie Mae and Freddie Mac set rules and guidelines for lenders in the U.S. The U.S. Congress created these mortgage companies to help boost the market back in the 90s and now FHFA regulates them.
A Federal Housing Administration loan (or simply an FHA loan) is aimed at financing primary residences. This explicitly explains that chances are low that you could use it to finance a vacation property.
Getting a loan that works for you can be a long and challenging process. It takes time to research, apply for, and get approved for a vacation home loan, so don't expect to get it on the same day. You can plan your waiting period for choosing the right property management system or working on branding, for example.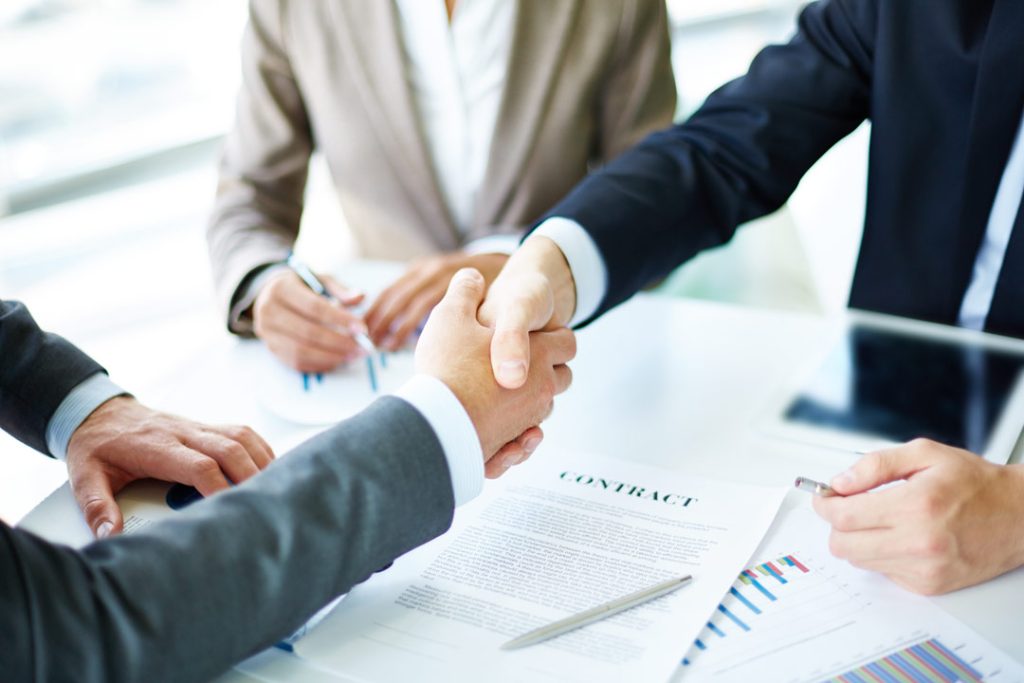 Concluding Remarks
Buying a vacation rental home has been spiking in popularity for lenders, investors, and entrepreneurs over the last decade. Your success as a vacation rental owner is dependent on understanding which financing option makes the most sense for your goals, finances, and the current economic climate.
When it comes to investing in rental properties, financial planning is the most critical aspect. So, explore your options carefully and take your time. Once you've tracked down all the necessary information, turn your second property into a profitable business.