The vacation rental industry is growing at a rapid pace. Hence, new and exciting ways to advertise your property come with it. Social media platforms have played a remarkable role in promoting properties and serviced accommodations. The past decade's popularity of vacation rental businesses has been one of its most compelling shreds of evidence. Facebook and Instagram have proved to be quite brand-friendly. However, TikTok for vacation rental business is the talk of the town these days.
TikTok, the number one downloaded video-sharing app in 2021 and the top-performing advertising platform, has created a buzz in the marketing world. You might overlook this app simply because teenagers are the target market. Nevertheless, let's not miss the marketing opportunities which TikTok's broad reach can create. Making it easy for everyone to share videos on their feeds, prominent platforms like Airbnb and Vrbo, as well as hosts and property managers, are actively using TikTok.
Sharing videos of properties is just the ticket to give the guests an authentic look at what they can expect at your rental. In addition, this provides vacation rental businesses more exposure and leads more people to find out about your listings. This article will cover how property managers can tap on the potentials of TikTok to promote their properties. We will also give you examples of those who have already begun embracing TikTok marketing for their vacation rental business.
Let's get cracking into where TikTok originated from.
The TikTok Revolution: How Does It Work?
TikTok is a video-sharing social media platform allowing users to create short, looping and entertaining videos. This overwhelmingly popular social media network is owned by a Chinese company, ByteDance. It is known as "Douyin" in the Chinese market and was launched in China in 2016. ByteDance soon launched the international version of the app in 2017.

TikTok was launched in September 2018 in the United States as a standalone app, offering users the ability to create, upload and share videos of 3-10 minutes with music overlaid. These videos cover various genres, from songs, lip-syncs, tutorials and comic challenges to dance videos, magic tricks, etc. It has also been a breeding space for artists, entertainers and celebrities to connect with their fans and promote themselves.
This fully-fledged video service constantly improves and adds new features for its users. They include live streaming, duets, filters, and effects. That is how TikTok has made its way to over 150 markets worldwide. The statistics reveal that the app was downloaded 738 million times in 2019, reaching over 1.5 billion downloads in the 2010s. In 2022, the number of TikTok users reached a staggering 17.5 million in the UK, which is anticipated to increase by 20% in 2026.
Why Should Hospitality Businesses Join TikTok?
It's no secret that the travel industry has been slow to embrace online platforms. The nature of travel is so complex when it comes to creating an experience. Therefore, it makes sense that marketers would be hesitant to jump into something novel without understanding its potential value.
With limited paid budgets given to marketing teams to promote properties on social media, TikTok for vacation rental business can be counted as a blessing. Why? Because it drives organic reach more than any other platform with such distinctive characteristics, e.g. key audience and virality.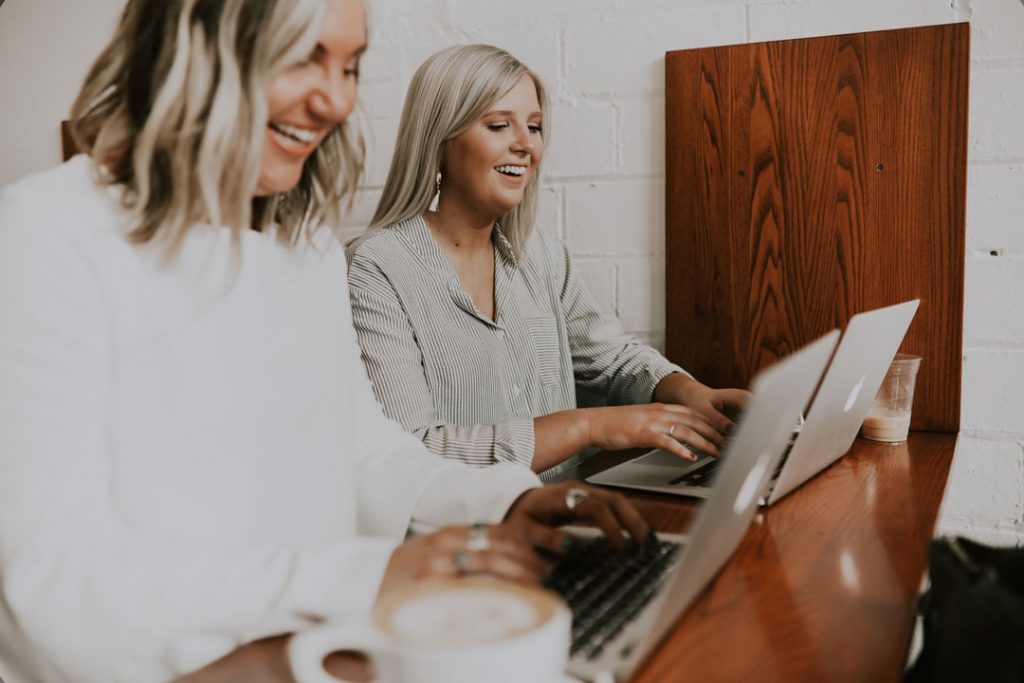 Moreover, the app is popular with teens and millennials, and this demographic tends to be more influential than older generations when it comes to travel decisions. The #travel hashtag on TikTok has now over 42.3 billion views, making it "increasingly popular for showcasing authentic travel moments," says TikTok.
What Kind of Audience Can You Find on TikTok?
With over 3 billion viewers, TikTok has marked one of the world's most powerful video streaming apps. According to Google's internal data, nearly half of Gen Z (born between 1997 and 2012) recognise TikTok and Instagram as their go-to platform for searching and exploring instead of Google. Statista reports that approximately 40% of TikTok users are 18-24 years old, with a clear gender imbalance.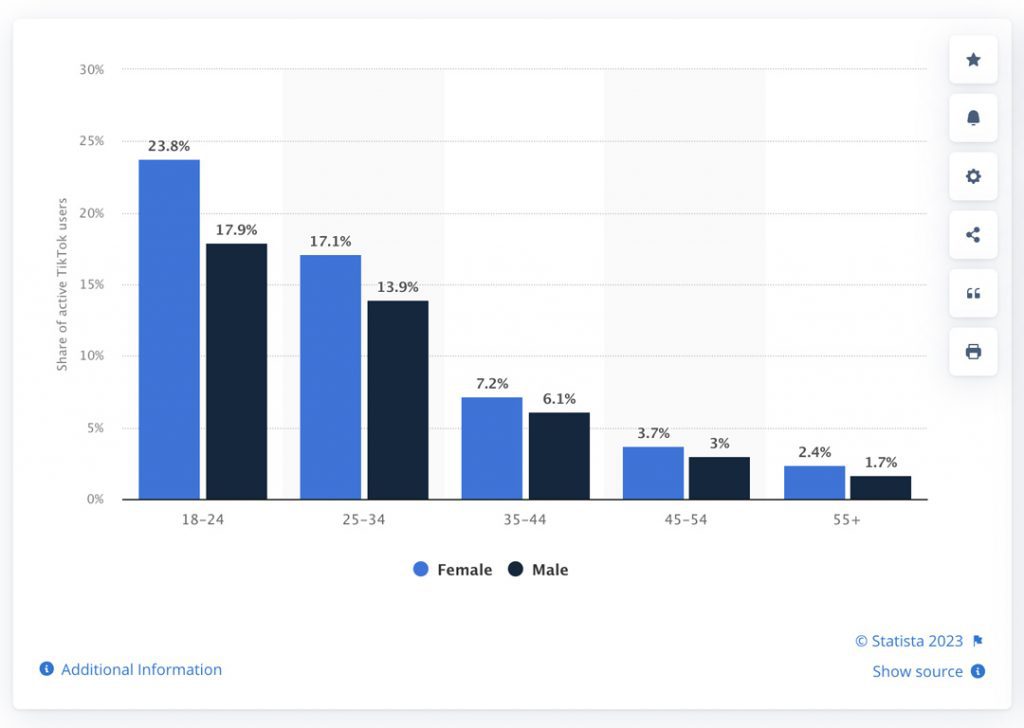 However, it's getting increasingly popular among the older generation, too. As a matter of fact, over 55% of TikTok users are older than 25 years old. It is widely assumed that TikTok is not for brands that exclusively target an older demographic. That's why people in the vacation rental industry prefer to turn to platforms they have more experience working with, such as Facebook and Instagram. However, hospitality businesses must not underestimate the influence of TikTok for vacation rental businesses on a younger audience.
To begin with, we must bear in mind that today's Gen Z are tomorrow's travellers. Creating short TikTok videos could be a perfect way to conjure up wanderlust in young travellers. Vacation rental businesses can play their part quite well in order to marry the desire for entertainment in young viewers. They can tweak their marketing strategies towards drawing the young generation's inspiration from the unique guest experience their accommodation services offer.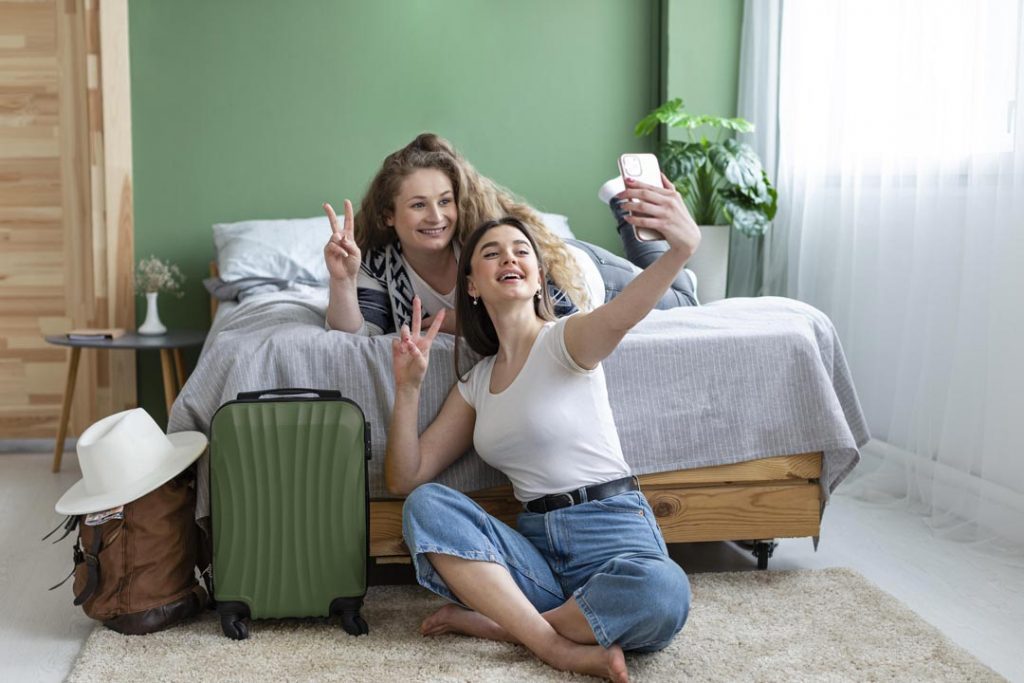 Furthermore, according to the National Retail Federation, hospitality businesses must pay close attention to the influence of Generation Z over family in the decision-making process. This survey reveals that 4 out of 5 parents say they involve their children in purchases, with 79% saying their children influence their travel decision-making. When it comes to holiday planning, people usually care about what places are more appealing for their children to stay.
How to Promote Vacation Rentals on TikTok?
TikTok's popularity is largely due to its simple interface and focus on short-form video content with a strong emotional appeal. It has become a platform for amateur content creators to make their mark on the internet. Moreover, the addictive nature and a high volume of engagement is the reason TikTok has become a very popular platform for vacation rental marketing. With a bit of care, time and cost, vacation rental businesses can win big using this marketing strategy, because not all businesses in the short-term rental industry are taking advantage of it.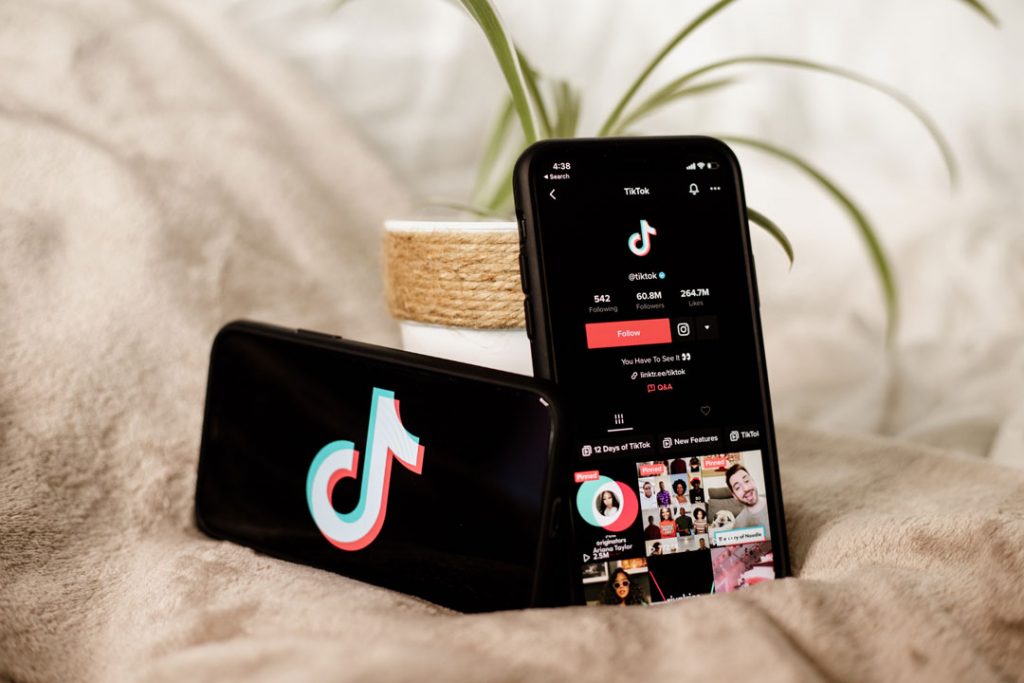 If you're thinking about using TikTok as part of your vacation rental marketing strategy, here are some tips that will help you get started:
1. Create a TikTok account for your business.
You need to create a profile page using your brand name and logo and the rest is to stay active on the platform. If you have an existing channel on TikTok, consider posting content from your property or even inviting guests to tag themselves in photos of your property. This will help build up followers who will be more likely to view your posts later on when it's time for the holiday season.
2. Post TikTok videos on a regular basis.
Create original video from scratch on your mobile device; the ones that are high-quality to get more exposure and views from your target audience. Showcase your properties through videos. You may want to participate in viral challenges too.
If you post videos regularly, you will be eligible for the "top creator" badge. This means that you will have more exposure and more followers. This also means that you can earn money from ads on your videos.
A Word of Warning

You don't need to post new content every day, but try posting at least once per week and maintain a steady stream of content so that your viewers know when they can expect new content from you. Otherwise, it can start looking spammy and your account could get banned.
3. Create relevant content for your business.
Find out what's trending in the vacation rental category and share common content with a unique twist. For example, you can offer helpful tips and insights about Airbnb hosting while keeping up with trends. You need to recruit an invested marketing team and adopt strategies to bring out a sense of entertainment, personal touch and creativity in the videos. This way, your brand can keep up pace with the appealing nature of TikTok for vacation rental business.
4. Work with TikTok creators.
If you want to gain exposure for your business, you need to collaborate with creators with a huge following. This creator community can help market your brand in exchange for free accommodations or gifts from your business. Some factors to consider when looking for other vacation rental collaborators while using TikTok for your vacation rental business:
Similar content categories and genres

Similar video format

Similar audio size
What Are The Basic TikTok Tools?
1. Video Uploading and Video Editing
In TikTok, users are able to upload their own videos, trim them, add various effects, add different types of music, and edit them then and there. You can also add your own covers. Special filters available for the video can be used to adjust the speed, aspect ratio, etc., as well as modify the facial characteristics of the video (e.g., hair colour, eye colour, skin colour, etc.).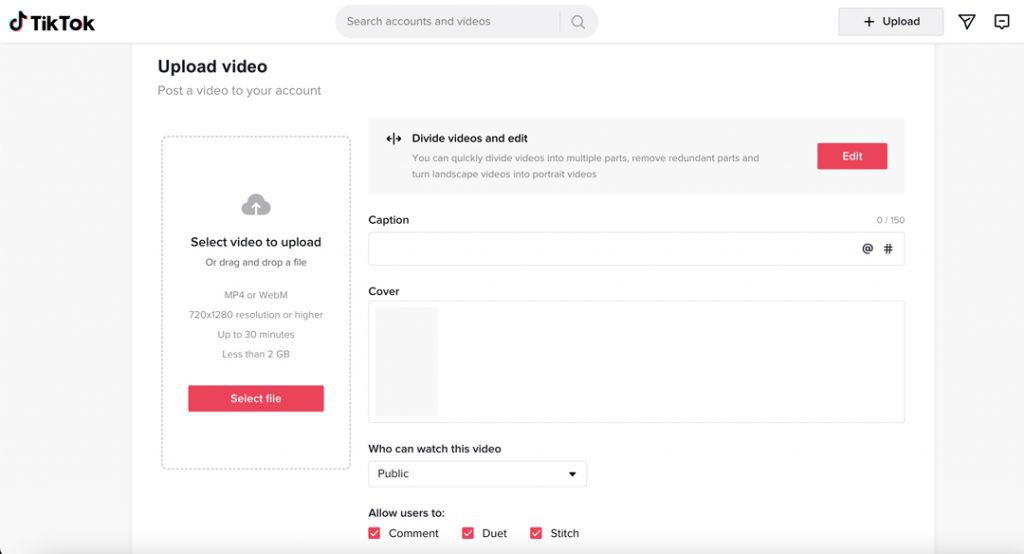 2. Live Streaming
Creators can broadcast live videos to their followers via TikTok's live streaming feature. The interaction between viewers and creators through live streaming is more engaging than pre-recorded content.
Using live streaming on TikTok does not come automatically, and users are required to meet certain criteria. To access live streaming capabilities on TikTok, users must be 16 and have 1000 followers.
3. Duets
TikTok's 'duet' feature is a tool that allows users to effectively 'reply' to video content with their own videos. Duets on TikTok are distinctive in that they are split screens, with both videos (original and 'duet') displayed side by side. In fact, 43% of engaged TikTok users have used this great collaboration tool.
You can make a duet with any TikTok video from other brands, influencers, former guests or even your own feed. For instance, you can use this feature to react to the videos your guests record in your vacation rental properties.
4. TikTok Stories
Just like Snapchat, Facebook, and Instagram, TikTok allows you to share your quick thoughts through Stories on your profile. If you share a story on TikTok, you will be able to see who has viewed it in a separate tab placed next to the comments section. You can either record a video on the spot or upload one from your camera roll. They will automatically disappear after 24 hours. Stories also have the same creation and editing options as normal Tiktok videos. Viewers can also publicly react and comment, which will appear on the story itself.
5. Social Media Sharing
Another seamless feature of TikTok is the ability to share videos with other social platforms as well as saving and sharing videos within the app. For instance, you can send them directly to Facebook and Instagram. Social media sharing is relatively straightforward on TikTok. Note that the username of your TikTok account is embedded in the video when you do this, allowing other users to follow you directly.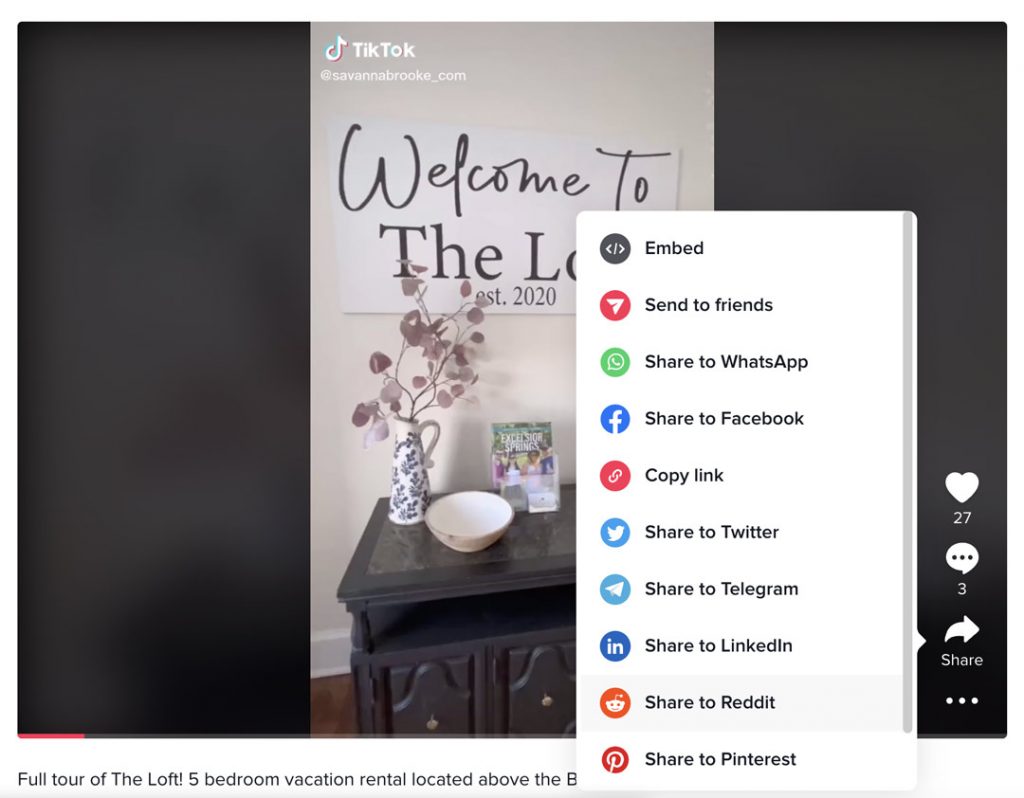 6. Stitched Videos
Unlike duets, stitches play the original video for a few seconds before the new video starts. So, instead of a split-screen, it's one before the other. To create a stitched video, tap the share button on the right side of the screen and then tap stitch. Stitching has become a way of participating in trends, where someone asks an open question and different people give their answers. Some use stitched videos to elaborate on a topic, refute an argument or show their interpretation of something the original creator has made.
7. TikTok Sounds
TikTokers can not only use audio from other TikToks but also create their own custom TikTok audio. They can remix and revamp to shape upcoming trends and cultural shifts. From hit songs and iconic TV lines to original audio from innovative creators, the sound is often a catalyst for TikTok challenges and dances. Creating a TikTok sound helps you claim your original content, whether it's a catchphrase or a catchy song. Check out the TikTok Creative Centre or study hashtags to explore more sounds and trends.
8. Other Advanced Features
The QR Code Scanner lets TikTokers subscribe to other users, scanning their unique QR codes. TikTok collects the approximate location information based on the user's device or network information, such as SIM card, IP address and device's GPS data if Location Services is on. Geolocation allows users to see which TikTokers are broadcasting live nearby. The next feature, real-time analytics, presents TikTokers with various data about their comments and likes and a graph demonstrating live broadcasters and viewers.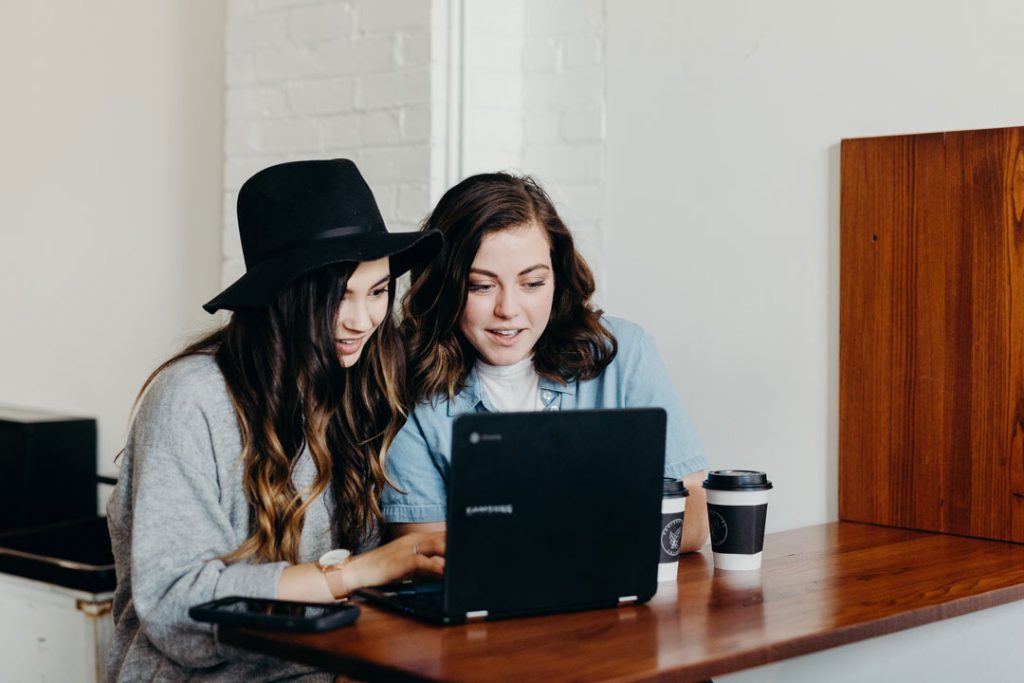 Do You Know about TikTok Hot Hacks?
1. Hot Hashtags
Thanks to TikTok, brands and businesses can create a challenge with a personalised sponsored hashtag. Many of them try to include their name or something specific in the challenge. That being the case, users can then upload their own content with that hashtag and share it with others. TikTok's algorithm stores all feeds and is heavily influenced by viral content.
For instance, Booking.com created the #BookingBoogie challenge, where users had to record a video of themselves dancing in a holiday destination. Others could be like #ThankGiving or #Halloween during holidays – to name a couple.
2. Collaboration with TikTok Influencers
You can expand your reach on TikTok without investing a lot of effort and time updating your presence if you work with popular TikTok users. Dig into their accounts to see their tone, how they respond to users and your comments. You can ask the right TikTok influencers for your brand promotion to shoot their videos at your property if they feel like it.
Moreover, you can offer free stays at your vacation rental property in exchange for filming and sharing the content on TikTok. After a while, the micro-influencers creating winning content about your area or brand hit the platform with ever-increasing views and exposure.
3. Affiliate Marketing Referrals
Getting referrals from affiliate marketing may appear similar to brand collaborations. However, you must take a slightly different road to establish proper affiliate programmes. Find all the people who fit your company and audience, no matter how extensive their fanbase is. Each one should receive a different promo code and pitch. Whenever they purchase a vacation rental code in their name, you give them a portion of the sale, and they earn their commission. If you get lucky and the influencer promoting your property is clever enough to monetise on your offer, you will both benefit from the organic traffic it will bring to your website.
4. Participation in Trending Challenges
TikTok challenges are campaigns (or trends) that ask people to record videos based on completing specific tasks. Among these tasks are: displaying a talent, showing off how you use a product, performing a dance or skit, and lip-syncing to a specific TikTok sound.
Do you want to engage your audience, introduce yourself to potential guests and travellers, and get some valuable user-generated content at the same time? Challenges can make it happen.
As an example, hashtag challenges serve as an effective call-and-response. When combined with an incentive (such as a contest or reposting), challenges can be an effective marketing tool. They can help hosts establish their property's personality and tone.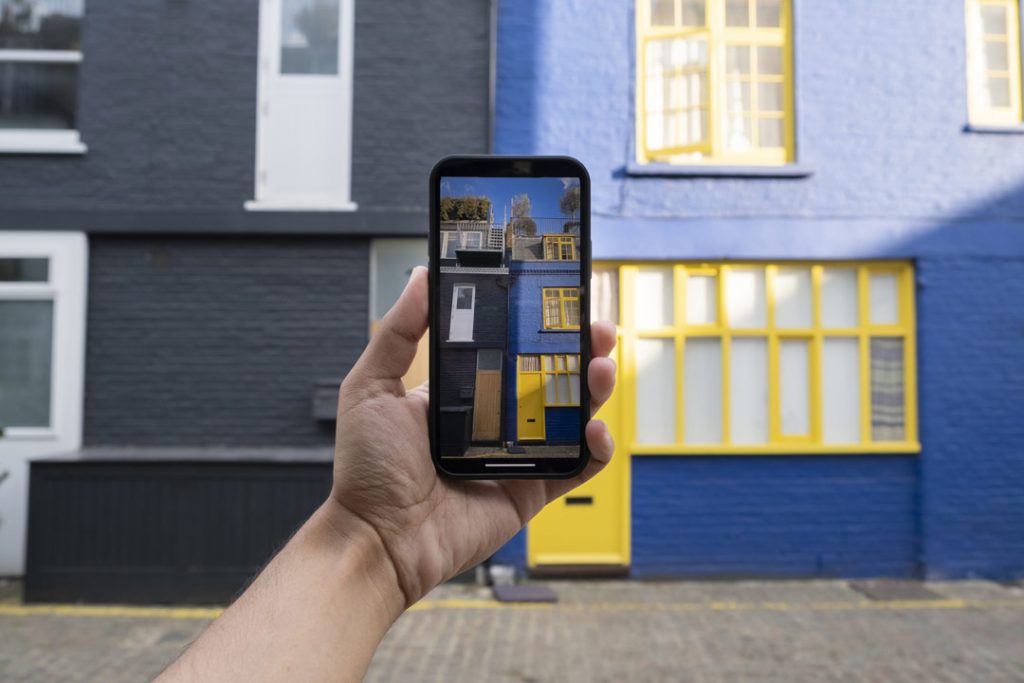 Conclusion
The fact remains that brands haven't quite mastered TikTok, a platform with over 50 million daily active users worldwide. Vacation rental management companies and travel brands can learn a lot about this platform and win big, as there is a lot of room for growth and not all the competitors are taking advantage of it.
You can watch what famous platforms such as Booking.com and Airbnb post on TikTok and adapt your campaign accordingly. Running fun campaigns showcasing your listings could be a good starting point. Identify your target audience and engage with other TikTok creators in the short-term rental industry. Make sure to use hashtags effectively and leverage TikTok trends. Follow TikTok rules and watch your bookings ramp up!