Vacation Rental Website Privacy Policy: Sample Template Download
The job of a vacation rental website privacy policy is simply securing its users' privacy. Every individual or business has the right to privacy, so they must be explicitly informed how a website will gather their personal information, what sort of data it will collect, and how they are processed, used, and stored securely.
Offering your privacy policy builds trust between you and your potential guests to hand in their personal data without any further concerns. Moreover, it saves you from future legal headaches as having a website privacy policy is required by law in most countries.
So, let's get down to business and craft your vacation rental website privacy policy if you haven't done so yet. But before making it, you need to review the exact definition of a vacation rental website privacy policy, its necessity, and what it should include to be legally binding.
Vacation Rental Website Privacy Policy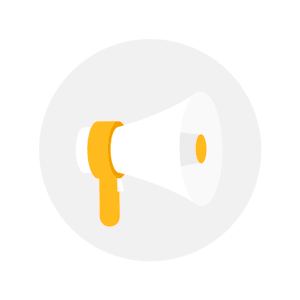 Subscribe to get the latest
What Exactly is a Vacation Rental Privacy Policy?
Your vacation rental website privacy policy is literally the vow to your guests and visitors that their sensitive data is in safe hands. Officially, it is a legal document required by international laws in many parts of the world to ensure collecting and processing data is done by prior user consent.
Your website users are concerned about how their personally identifiable information is used. It is your responsibility to assure them that you take their concerns seriously and care about their privacy. A vacation rental website privacy policy is a practical means to declare to your guests that they can unsubscribe from data sharing and receiving promotional notifications from you at any time.
Why Does Your Vacation Rental Need a Privacy Policy?
As a vacation rental or serviced apartment manager aiming to nurture client relationships by running their direct booking campaigns and customer loyalty and guest retention programs, you need a robust database of your website visitors' personal data and preferences. Therefore, you should lay the ground to encourage your prospect guests to trust your website and feel free to share information. Dedicate some time to explain to your users that their information allows you to better understand your client base and improve your services accordingly.
What Should Your Vacation Rental website Privacy Policy Include?
A vacation rental website privacy policy content pretty much depends on the requirements of international privacy laws or your local obligations which precisely specify the information that can be collected, and the purposes it can be used for. It should also be modified by your short-term rental business's specifications and your privacy considerations. However, in general, a vacation rental website privacy policy template must include the following elements:
1. The Personal and Sensitive Information Your Website Collects
Definitely, the very basis of the privacy policy for your short-term rental website should be clarifying the exact type of information you are collecting from your online viewers. Clearly list the personal information such as name, address, date of birth, marital status, contact information, ID or bank account details, as well as travel intentions and preferences.
If your website deals with any sort of sensitive information like an individual's race or ethnic origin, criminal record, salary, bank account or financial details, explicitly inform your guests and reassure them that your obligations are stricter concerning sensitive information. You will save and use this type of information with extra care.
2. Methods of Data Collection
Explain the methods you apply to collect information. There are some obvious methods for collecting data like contact forms and online surveys. There are also some ways, through which your website collects data invisibly by tracking IP addresses and locations, click history and the time users spend on each page.
3. Methods of Data Usage
Let your users know how you use their data and how the information you collect from them will help your business improve its service. You may use personal information for purposes like notifying visitors about changes and updates, advertising purposes, personalising services and offer exceptional help and support.
4. The Legal Obligations of Data Processing
Mention your privacy policy's legal basis specifically, and the regulations based on which you process and use your users' personal information. Inform users that you might make changes to the privacy policy at any time to conform with law changes. Ensure that they will be notified of the changes.
5. The Information Sharing Basis
If you work with any third-party partner company or organisation like analytics services, and advertising agencies to perform some particular actions, let your guests know about them and the purposes you share the information with them. Simply explain the information handling process and your partners' confidentiality and information protection policy.
6. The Data Retention Duration
Your guests and website users have the right to know how long you will keep and use their data. Let them know that their data will be stored until the fulfilment of the goals the data was collected for. Tell them that they can unsubscribe or delete their accounts when they no longer like to share information or receive any marketing messages from you.
One of the questions your customers will most probably ask is if their personal information remains on your database after their opt-out. The customers must have the right to withdraw their consent at any point or request erase, correction, edit or restrict the processing of their personal information.
7. Data Protection Measures
The most prominent function of your vacation rental website privacy policy is to detail your security policies and protection protocols. It must reassure your guests that their personal information is kept away from any unauthorised access, misuse, alteration, and loss.
Final Tips to Make Your Own Vacation Rental Website Privacy Policy
It is essential to keep your vacation rental website privacy policy simple and use a plain and accurate language that includes easy-to-understand clear terms to build an environment of transparency between you and your online viewers.
Be as clear and detailed as you can in order to reflect the privacy laws and regulations.
Bear in mind to update it from time to time to comply with the changes in the requirements of the law and your own policy changes. Notify the users of any possible alterations.
Make sure the document can be easily found and opened on your website.
Make your guests read your privacy policy from A to Z and actively consent to it before starting data communication.
Provide a list of the ways your customers can use to contact you, such as your email address and phone number. Offer multiple ways so that they can access you in many ways.
Make it clear and easy for users to update, change, delete their personal information, and unsubscribe from your marketing communications.
Any vacation rental website privacy policy template must include the above-mentioned elements and clearly answer all the very basic questions of its users regarding the security of the information they confide in your website. Besides, each vacation rental business has its own specific approach towards the privacy of its users' data which should be stated on their vacation rental website privacy policy.
Your website visitors are the people who are most likely to convert and book your listing and become your guests. Therefore, building trust on this stage is of high importance as it is their very first communication with your vacation rental business.
We have tried to pave the way of making your vacation rental privacy policy for you. We have drafted a sample template vacation rental privacy policy with regards to what we discussed here. You can download the document for free, make changes to some parts of it, revise and customise it based on your local legislation's particular requirements or your short-term rental business's preferences and needs, and put it on your website.