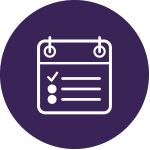 Zeevou Clean
Zeevou Clean allows you to fully manage your housekeeping team or outsourced cleaning duties without leaving Zeevou. Housekeeping tasks are created automatically for each check-out, while mid-stay housekeeping tasks are auto-generated for stays of more than 7 nights, evenly distributed throughout the booking (for example, an 8-night stay would have a mid-stay housekeeping task generated after 4 nights).
Housekeeping Schedule
The housekeeping schedule uses an advanced algorithm to allocate tasks to your chosen housekeepers/cleaning companies. Zeevou asks you to input the average housekeeping time for each unit, link properties with housekeepers/cleaning companies and input the availability of each housekeeper. The system takes all of this information into account as well as travel time between properties, and assigns tasks in such a way as to ensure the efficient, fair and streamlined use of time and resources. You can also require housekeepers to work in teams for certain properties.
All housekeeping tasks are marked as provisional up to the night before the task is scheduled to allow for changes, cancellations or new bookings. After that, they are confirmed. If you do not have sufficient housekeepers available in your system, the tasks will be marked as "Unassigned". Housekeepers can view their upcoming week's tasks on their mobile app.
Once a housekeeper starts a clean, they can clock in using the Zeevou app, which tracks their GPS coordinates and timing. Prior to submitting a job, they are asked to take a photo of each room in the unit (Zeevou keeps a record of exactly how many rooms there are in each unit type on Zeevou Hubs). This enables you to check remotely on cleaning jobs, keep up standards and have the proof archived in case of an unfair guest complaint. Housekeepers can also report maintenance issues through their app, which get fed into Zeevou Fix automatically for further resolution.
Zeevou Fix
Zeevou enables you to increase your profit margins by upselling add-ons to guests, either as part of a package or as extras. Add-ons are a powerful feature that can be used to sell early check-ins, late check-outs, airport shuttles, meals, parking, and much more.
Zeevou Host
Easily manage your check-ins and check-outs using Zeevou Host's interactive reports and automate the mundane tasks involved in arranging your guests' arrivals.
Check-ins
The check-ins report helps you keep an overview of all your arrivals. It is an interactive list of check-ins which displays the lead guest's name, the unit they will be staying at, their arrival time and whether the arrival time has been confirmed following the automated communication sent to guests one hour before their ETA. For each check-in, you can assign a check-in type (Keysafe, Meet & Greet, Concierge, etc.) and if it's a Meet & Greet, a check-in agent who will be welcoming the guests upon arrival. In addition, the report lists guests' contact details (we hide dummy forwarding e-mail addresses such as @my.booking.com to encourage the collection of direct email addresses), the number of guests, length of stay and departure dates. The report furthermore provides an overview of the last 3 steps of the booking confirmation process (payment, security deposit, Signable) and the status of each one. It also allows for the tracking of manually verified IDs.
Once the guest confirms their arrival time, and all the other steps are completed, guests will either be sent self check-in instructions or – as in the case of a Meet & Greet – the person in charge of the check-in will be notified.
Today's Check-ins
This report shows a list of check-ins expected on each day.
Future Check-ins
This report shows a list of all future check-ins – i.e. today's plus future check-ins.
All Check-ins
This report shows all check-ins, both past and future.
Check-outs
Today's check-outs
This report shows a list of expected check-outs for each day.
Future check-outs
This report shows a list of all future check-outs – i.e. today's plus future check-outs.
All check-outs
This report shows a list of all check-outs, both past and future.
Zeevou Tasks
Zeevou Tasks allows you to create events with a title and description, colour code them, assign them to staff members, add a reminder or flag repeated events. This feature can be used to schedule punctual tasks such as annual gas checks or regular maintenance payments, to help ensure that they are undertaken in a timely fashion.