Search Engine Optimisation (SEO) is one of the most important steps toward boosting Direct Bookings. Whether in writing a description for a rental property or developing a blog post for a booking platform, knowing the strategies and tools to optimise SEO and improve content creation for driving direct bookings is crucial to get more views and climb to the top Google search results.
Zeevou hosted a webinar presenting a panel of professionals to share best SEO and content creation practices that can help short-term rentals get more direct bookings. In the webinar, the panellists addressed the most recent SEO trends and generously shared their experiences concerning content creation approaches. The webinar proudly presented Neely Khan from Neely There, Damian Sheridan from The Book Direct Network, and Mark Simpson from Boostly Academy.
This review article aims to look at some of our panellists' practical solutions for vacation rental businesses concerning values that SEO brings to a booking website and approaches to content creation that enhances direct booking.
What Is SEO?
Search Engine Optimisation (SEO) is the practice of generating organic traffic towards business websites. SEO can be a good strategy for attracting more business to a website as its primary goal. However, it is also about maintaining the interest of your audience to stay on your website for a longer time. To have SEO-friendly content, it is necessary to stay up-to-date in choosing popular and trendy topics. Next thing is using creativity to make the content stay evergreen and useful for a more extended period of time.
The SEO-driven values for a direct booking platform are beyond doubt. The topic might seem overwhelmingly technical but becoming proficient in SEO helps your vacation rental website stand out, and transform into a direct booking engine. Relying on other businesses or channels to bring traffic to your website is not always enough. What brings a high ranking, and more Google visibility, is a solid SEO foundation.
A Couple of SEO Fundamentals
Specialising and even touching each aspect of SEO needs time and practice, but there are some basics that every beginner could simply follow as SEO tips. Some of these fundamentals are listed below.
Proper Keyword Research:
It is a must to know what prospective guests are looking for and the search terms the use.
Using SEO Tools:
Some tools are used to find keywords and monitor SEO optimisation on website pages. SEMrush, Yoast, Moz Pro and Ahrefs are some of the examples.
Keeping the Process Simple:
Using Google tools and even a simple Google search could be a good starting point.
Contents That Bring Direct Booking
When you are thinking about content creation, the most critical step to start with is finding the target audience and ideal guests. Make sure you don't appeal to everybody because you will appeal to nobody. Addressing that, writing for the right audience leads to more clicks and traffic for your direct booking website. Besides, writing a sticky and appealing piece of content needs some techniques and strategies, and below is a guide to begin with:
Put considerable time into research, finding how to structure and plan the content properly.
Keep simplicity in writing the content. This tactic is beneficial for SEO and Content Creation for Direct Bookings.
Don't write for algorithms; write for people.
Be aware of the writing's technicality, but also consider the target audience.
Write in your clients' voice and not necessarily in yours.
Write about customers' questions and their pain points.
Keep the balance between technical and creative/personal writing.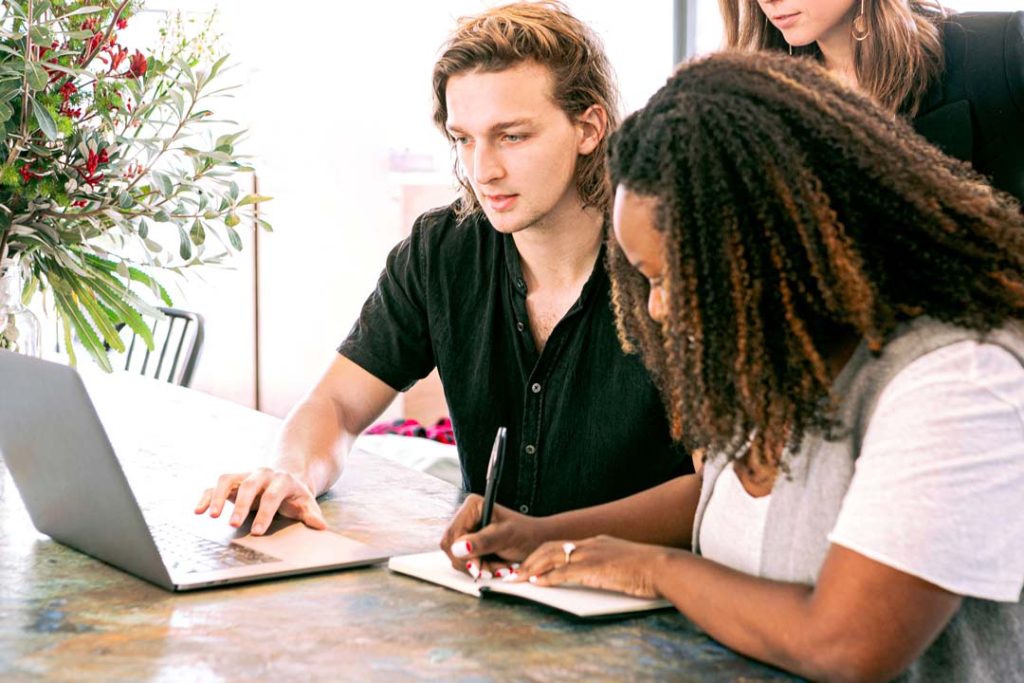 Choose correct words and understand which word performs better on your booking website.
Write short paragraphs with 2 or 3 sentences, and keep variety in sentence length.
Use nice headers that contain the synonyms of the keyword.
Try to use multiple heading tags (H1, H2, H3) for a better blog post's structure.
Use relevant images within the text that improve SEO and Content Creation for Direct Bookings.
Use the mix of bullet points and stories.
Make sure that all the contents of the website are in the same line.
Don't forget to review and analyse the content at the end.
Backlinks
Another suggested strategy that delivers more referral traffic and more bookings to a website is building backlinks. Referring to others' blog posts within a content gets the blog post owners aware of that content. Also, they may retweet the blog post to their audiences, which means catching more clicks and building valuable relationships with other counterparts in the industry.
Moreover, backlinks improve search engine rankings. Backlinks are a key factor that search engines use to determine the authority and relevance of a website. Websites with more high-quality backlinks tend to rank higher in search results.
Local SEO
Implementing local SEO is one of the best methods to optimise a website's appearance in local search results. For example, writing about the top 10 restaurants in a specific area is not only an interesting topic for local travellers but also an excellent opportunity to establish strong relationships with local providers. All in all, they contribute to producing better results in SEO and content creation for your direct bookings.
White Hat vs Black Hat
Despite the many benefits of using keywords and hyperlinks, property managers must be careful not to cheat the system by spoiling the keyword and building link farms to get fake views (Black Hat). Otherwise, the benefits won't stay for long, even if they generate good results at the beginning. The keywords must perfectly match the writing, and unnecessary link buildings should be avoided to have high-quality content, which leads to gaining organic traffic for an extended period of time (White Hat).
Evaluation Comes Next
Apart from applying all the right strategies and efforts to the work, it would be a waste of time if the performance is not evaluated. Measuring the traffic and specifying which site has brought it to the business will give a vivid picture. It addresses what strategies were beneficial and which parts of the work weren't worth much investment.
Using analytical tools is a must for every property manager and vacation rental owner to evaluate their direct booking website. Google Analytics and Google Search Console are two famous and practical tools that are available for free. Both platforms are used to assess different aspects of managing a website, but each does some specific actions mentioned below.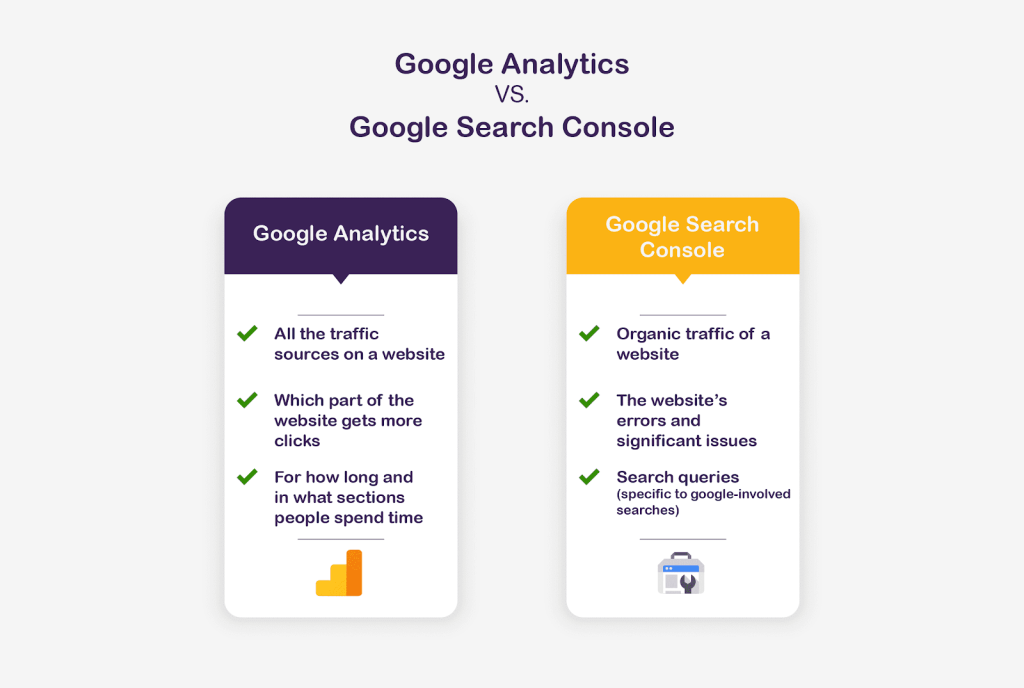 Concluding Remarks
To summarise, knowing how to implement SEO strategies and using the right keywords is crucial for content creation and attracting more direct bookings. However, any digital marketer or copywriter must not miss the importance of producing creative content relevant to the audience and their interests. So, it is necessary to consider both technicality and creativity while making a piece of writing.
And last but not least, getting consistent organic traffic needs regular content analysis and website performance evaluation. Meeting all the tips above requires time and effort, but the result is hugely rewarding.