Zeevou's built-in Dynamic Pricing tool allows you to receive dynamic rates for 30 days rolling!
We understand your challenges...
To increase your vacation rental profits, you might choose to minimise the extra costs of managing your rental properties, acting in a careful manner.
Integrating the property management software you use with essential tools such as dynamic pricing tools comes with inevitable costs. To acquire competitive rates, you have no choice rather than tracking the vacation rental market in your area by paying monthly subscriptions to dynamic pricing tools such as PriceLabs.
Moreover, dynamic pricing tools sometimes suggest very low rates to be competitive, which are not profitable for your business. Dynamic pricing tools check the vacation rental market regardless of your operational and overhead expenses.
In addition, COVID-19 proved that predicting vacation rental market rates for two years is not flawless. You should always check the rates in person to match the market dynamics and make the most profit. In that sense, it is better to have rate predictions of short intervals rather than predicting rates of a year or two.
The Benefits of Dynamic Pricing Tools
The hospitality market is highly competitive as there are several online booking platforms that let vacationers look for the best price. Nowadays, travellers are more price-sensitive than ever. In addition, overpricing and underpricing both cause profit loss for vacation rental companies. 
Dynamic pricing is a data-driven method that sets the right rate for your vacation rental based on the analysis of market data. This analysis follows the demand and supply law, containing data analysis of the demand and supply of vacation rentals in the proximity of your vacation rental in the past and based on predictions for the future.  
Using dynamic pricing tools helps you maximise your profit. By getting the most competitive nightly and weekly rates, you will set the rates that are increased according to high demand in the market or are lowered to stimulate last-minute bookings. 
By connecting to dynamic pricing tools, you make sure that your listing is not left vacant, and you can boost your occupancy. However, you can set the minimum price, not allowing the platform to go lower than that. 
Thanks to technology, dynamic pricing software will do all the time-consuming calculations to give price recommendations for your vacation rental business. In addition, if the property management system you use supports dynamic pricing or can be integrated into a dynamic pricing system, it brings a lot of automation to your operational works.
How Can Zeevou's Dynamic Pricing Help?
Zeevou's Dynamic Rates enables you to receive dynamic rates from PriceLabs within a minimum and maximum rate boundary. You can specify the rate plans you want to apply rates to for 30 days rolling.
This feature results from the collaboration of Zeevou and Pricelabs. However, if you start using Pricelabs' paid subscriptions, the free integration is automatically disconnected.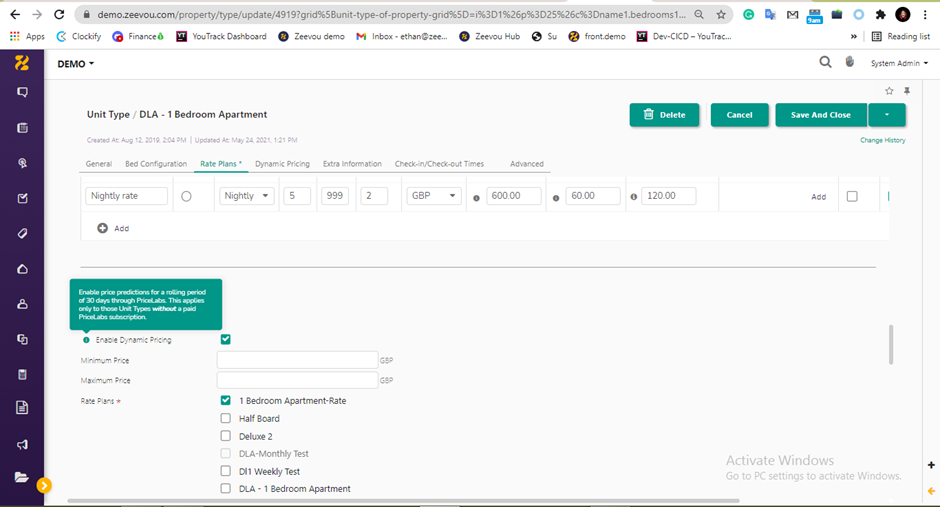 You should determine the Rate Plans dynamic rates apply to, as well as the Min Rate and Max Rate. Setting Min Rate is helpful as you can take the operational costs of your vacation rental into consideration and not lose revenue unintentionally.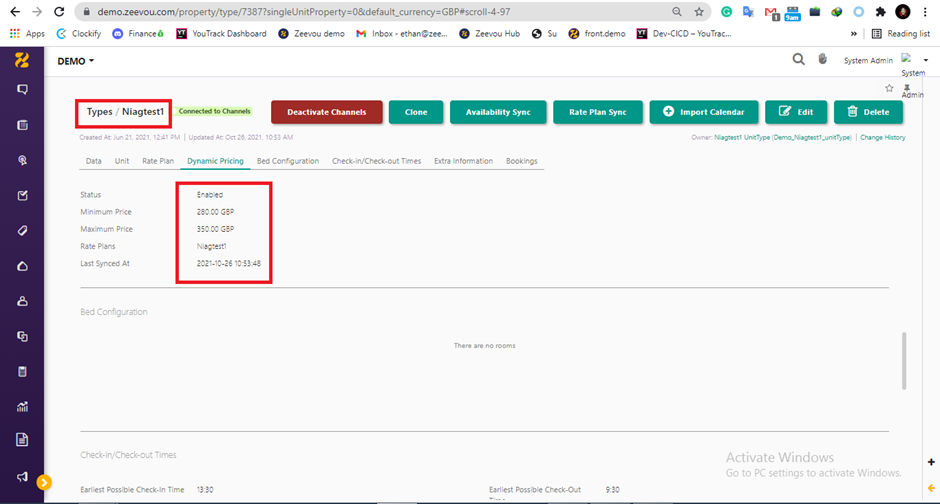 The Rates & Availability calendar of Zeevou shows the specified dynamic rates in front of the relevant rate plan for the unit type for 30 days.
Dynamic rates can only be applied to nightly rates – not to weekly and monthly rates. 
In addition, the currency of the rate plan should be the same as  the currency of the unit type.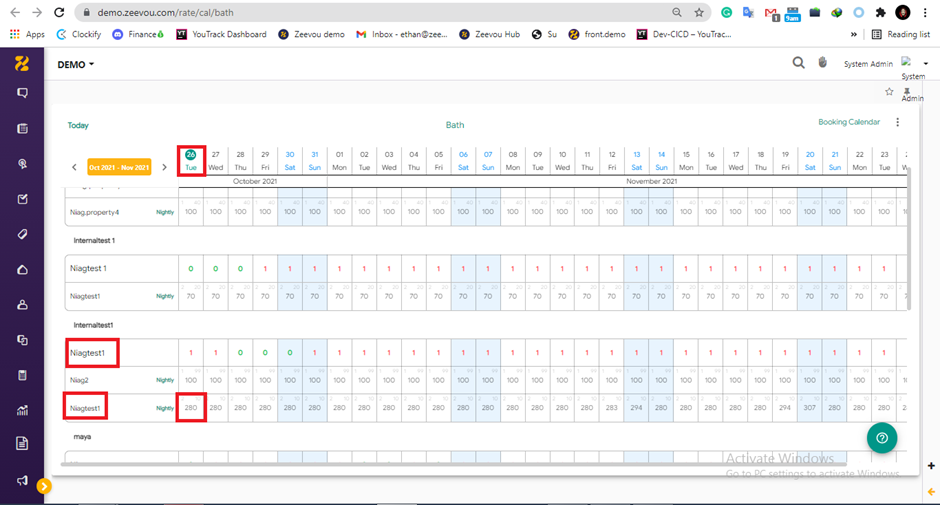 Also, the index of nightly rates for the relevant rate plan and the unit type shows received rates.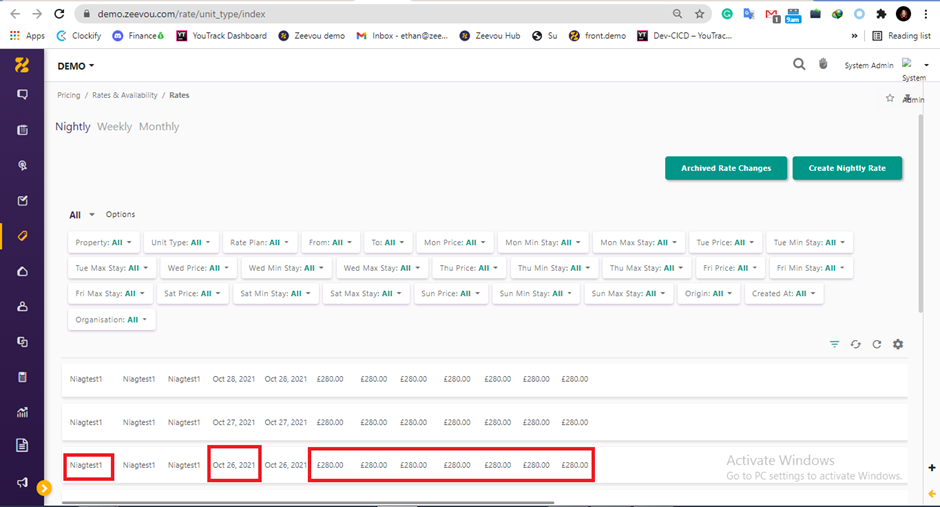 Be in Control of Your Finances
and automate the process of maximising profits, all with Zeevou.