Vacation Rental Property Take-on Form: Free Sample Download
As a vacation rental owner, you know that handling property operations and tenants/guests-related tasks is a full-time job. To stay on top of your business, you may have to put all your efforts and time into managing your properties. Also, you might have hired a property manager to help you in this process. Thanks to technology, automated property management has been facilitated by Property Management Systems (PMSes) that have made any step of running a vacation rental smooth and effortless.
When you are dealing with vacation rental management, it is crucial to prepare a vacation rental property take-on form, especially when it comes to accepting managing a new property. There is a range of responsibilities for a property manager, including renting the units, rate setting, supervising housekeeping duties, collecting rents, listing properties on different OTAs, etc. Moreover, as the business expands, there are more properties to deal with. This is where a complete vacation rental property take-on form comes to property managers' help to obtain and arrange various types of information needed when engaging a new property.
Why Is It Important to Have a Vacation Rental Property Take-On Form?
The main goal for all property managers is to boost their rentals' presentation, improve the units' occupancy, and maximise their revenue. One popular way of getting more exposure is to list properties on booking platforms and online travelling agencies, such as Airbnb and Booking.com. Dealing with different listing platforms isn't simple, as the rates and the calendar must be updated routinely. A good channel manager can help bring seamless operation and avoid overbooking, a common problem when listing on different OTAs.
Direct booking is another option to showcase and sell your rentals without an intermediary, thus earning even more money. With a SEO-friendly website and tailored content, you can gain more loyal guests and also build your own brand.
To fulfil your purposes, as a property manager, you need to arrange all the explicit information regarding your property. Having a vacation rental property take-on form seems essential to reveal exact data about your properties on OTAs and your website. You must mention each and every amenities of your property on booking sites. The description must exactly match with what your rental units are offering in order to prevent guest's dissatisfaction, negative reviews, and a refund claim. You will also lose potential guests if your property description on OTAs is not set as accurately as possible and doesn't show your property features thoroughly.
Besides, you need to know your properties' full information and condition to render accurate related calculations and a detailed report to the landlords. Therefore, holding a take-on form containing each feature of the properties you are taking over is necessary to stay on top of your management responsibilities.
What is a Vacation Rental Property Take-on Form?
A vacation rental take-on form could include various items about the building and be prepared based on property manager demands and priorities. Descriptions of vacation rentals could be set in the vacation terntal take-on form to make the listing process on booking platforms more straightforward. A handy property take-on form would cover many factors, such as:
Property; information about the type of property, location, number of bedrooms, parking, and other amenities.
Units condition; information about the number of beds, laundry in the unit or building, access to balcony or yard, etc.
Bathroom; information about the number of bathrooms, private or shared bathrooms, bathroom appliances, etc.
Kitchen; information about the type of access (private or shared kitchen), kitchen equipment, etc.
Facilities; WiFi, TV, catering services, air conditioner, heater, etc.
Additional costs; information about cost for an extra guest, cleaning, laundry, insurance, etc.
Zeevou Academy's Vacation Rental Property Take-on Sample Form
With the help of vacation rental management experts, Zeevou Academy has put together a vacation rental property take-on form that includes all the items that a property manager should know about the new property he's taking on. Following is a free sample form recommended to all property administrators to use.
Vacation Rental Property Take-on Form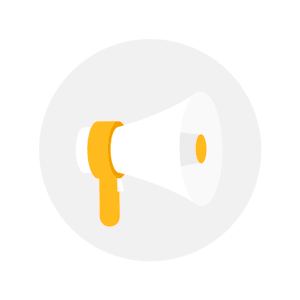 Subscribe to get the latest