As a vacation rental owner/manager, it can be tempting to sit back and expect everything to be taken care of. That will hurt your business as you risk losing out on revenue. It's not difficult to see why upgrading your vacation rental property is essential. Upgrades give you an edge over other competitors in the short-term and vacation rental business, thus driving more bookings for you. 
Improving the visibility and performance of your vacation rental puts you at a considerable advantage, as you are exposed to thousands, if not millions, of browsing guests. Long story short, it is the key to maintaining excellent profit margins. You need to constantly work on upgrading your property to get the best reviews and achieve the highest possible ROI – Return on Investment. So, how do you stay ahead of the curve? The following tips and tricks will help you upgrade your property to get more bookings.
Invest in Good Photographs 
Good photographs are frames of trust of a best-selling property listing as they are the first touchpoint between your business and a potential guest coming across your direct booking website or other OTA channels on the Internet. Be mindful of the lighting; favour bright and transparent colours. Try shooting different angles. 
Take photos of both the exterior and the interior of the property. Try to include all the details in the photograph. Keep your vacation rental photos updated. Add elements and accessories that your target guests would be interested in. They can vary from holidaymakers to business travellers. Even if you offer the lowest rates, well-photographed listings organically drive more bookings.
Complete Your Property's Profile 
The reputation of your hospitality business relies strongly on how you present yourself and your property listings to every browser running into your direct booking website or your listings on various OTA channels. A perfect-looking, filled-out profile is just the ticket! Your profile is social proof that you're an active host and deserve to get higher rankings in search results.
Don't leave any sections blank. Think of any enticing keywords related to the location of your property and include them in the title and description of your property listings. Cross-check all the information you've added and polish every written description. Your prospective guests value the sense of responsibility of their host, above all.
Set Competitive Prices
If you wish to surpass similar property listings in your area, you need to take a step farther from simply sticking by the estimated or recommended prices set by OTA channels or revenue management software. Lower your price temporarily for sake of getting more bookings and higher ranking, and watch how it puts you ahead of your competitors. After receiving a couple of your highly anticipated reservations and reviews, the rates should be re-adjusted using dynamic pricing tools.
The best practice, however, is to use dynamic pricing to always remain competitive and upgrade your property to get more views and bookings. In addition, once you start listing on multiple channels to get more bookings, try to synchronise your calendars to avoid double-bookings and get away from the trouble. Hiring a professional channel manager can give this section of your business quite a leg up.
Enable Instant Booking
Use Instant Book to upgrade your property to get more bookings. If you have properties listed on Airbnb, remember to turn on your Instant Book. That will increase your ranking and drum up the interest of travellers with strict time frames and last-minute trips.
Your instant book gets synced with all your availabilities on your channels (Booking.com, HomeAway, etc.) on your calendar. It allows travellers to book a property automatically without awaiting your pre-approval. Activating your property's instant book will save you the hassle of responding to every booking request. The chances are high that you can earn a superhost status, too. 
Showcase Your Property's Reviews
A recent study by Booking.com revealed that almost 75% of travellers consider reviews written by previous guests as crucial in helping find welcoming hosts before they book. Therefore, after kindly asking your guests to leave reviews after their checkout, don't forget to showcase all your reviews on your property listing.
Reviews can provide social evidence for your property's claims to boost guest confidence and encourage user interaction. Put the reviews on your direct booking website or digital platforms on which you list your property. This way, you tap on the power of your testimonial-based marketing leverage.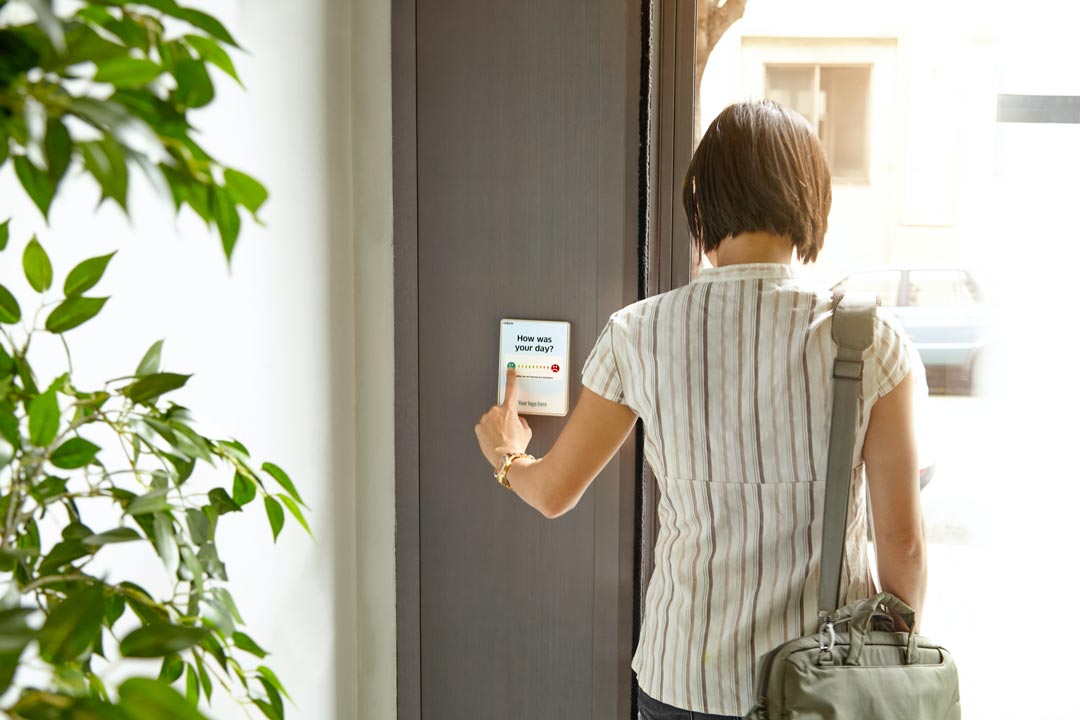 Keep Your Profile SEO-Friendly
Improve your account's search engine optimisation (SEO) and watch your vacation rental property rise the ranks to the top of search engine results. Update the content of your profile regularly. Use appropriate keywords such as significant landmarks of your property listing, tourist attractions, and local events. This will help you upgrade your property to get more bookings.
In addition, displaying the reviews also brings SEO merits to your website. A few hundred words of review text can make up a good amount of fresh content for your website, which search engines will reward with higher search rankings. It improves on-site content density, increases triggers for search engine crawlers, and a higher ranking for long-tail keyword searches.
Social media is a great tool to upgrade your properties, as well as your brand, to get more bookings, which can turn into long-term benefits like higher conversion rates and referrals. It only takes a few minutes to post and share some information on social media. Choose your platforms wisely (Facebook, LinkedIn, Twitter, etc.) and schedule your activities accordingly.
Establish a visual identity for your property listing. Upload your property's best photos and videos and add a link to your website in the caption. Avoid simply shouting about your vacation rental; use location and hashtags. Stay in touch with your guests and respond to comments, good and bad. Join property managers' groups, as well.
Include All Your Amenities 
Another reason why potential guests would like to stay at your property is because of the amenities you have provided in your vacation rental property. Upgrade your property by including all your amenities to get more bookings. List the exclusive amenities your vacation rental property is equipped with depending on your property type. You should highlight the main facilities such as free parking, TV, Wi-F-i, Air Conditioning, coffee maker, bathtub, etc. Furthermore, add the small details that can make your property look more alluring, such as a fireplace, Netflix, game consoles, books, freshly-brewed coffee, etc. 
Keep your Activities Consistent
Make sure that you log into your profile on a daily basis, preferably. Post on your targetted social medial platforms regularly. Many of the OTAs' algorithm takes note of the most active hosts and reward them for it by raising your search ranking over time. Meanwhile, be responsive to your guests, and respond to their comments and enquiries to prove you are a caring and attentive host. Turn it into a daily habit and reap the benefits of your consistency. 
Concluding Remarks 
When you decide to upgrade your property to get more bookings, you are the only one who can decide what to do. Don't go with whatever is popular at the moment. Remember, there is no one-size-fits-all solution. You need to find out what works best for your property and decide on an appropriate approach. Follow these steps and watch the popularity of your short-term rental property by leaps and bounds.