12 'Thank You for Booking' Templates
Dear guest,
Thank you for booking your stay with us.
We look forward to hosting you.
A thank you email can be as simple as this, but it goes a long way in building a solid relationship with your guests. Everything starts from this first message. By saying "thank you" to your guests, you not only express your gratitude but also
add credibility and trust to your brand.

make your guests feel valued.
make an excellent first impression.
attract 5-star reviews.
show your thoughtfulness and positive attitude.
encourage guests to keep their reservations.
reassure guests by confirming their bookings.
boost your brand loyalty.
familiarise your guests with your communication style.
Investing extra time in good guest communication plays a significant role in providing your guests with an outstanding experience. However, many hosts are so tied up that they can't dedicate enough time to respond to their guests.
Automating your emails is a great way to streamline your guest communications and save up tons of time writing every individual email. In addition, if you enrich your message with any helpful information your guests may need, you will save yourself from answering the same questions repeatedly.
We have spent the time to prepare a set of well-worded, pre-built thank you email templates for you. We have included different styles – from very formal to the most casual. Feel free to use these messages to thank your vacation rental guests or as an inspiration to craft your personalised thank-you emails with your brand's tone of voice.
12 'Thank You for Booking' Templates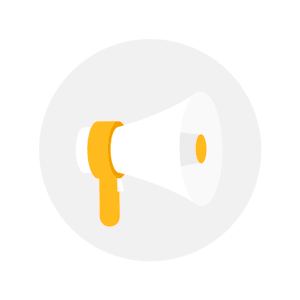 Subscribe to get the latest