Automated Messages Free Templates for Guest Communications
Are you among those property managers who still manually take care of their guest communications? I believe it is almost impossible to respond to all of your guests in real-time without making yourself tied to your inbox or phone 24/7. No, that's not how a property manager must communicate with their guests in 2022! With all the automated messages free templates and vacation rental automated messaging tools, you no longer need to sweat any blood for guest communications.
Why Should You Use Automated Messages Templates?
Scheduling email templates and text messages to send to your guests is the first step in automating your Airbnb and taking your vacation rental management to the next level.
By proactively answering commonly asked questions before they are even enquired, you won't have to send the same messages and reply to repeated questions over and over again. 
This way, automated messaging can save you loads of time and effort and free up your energy for more significant tasks like deciding how to scale your business.
Besides, as you speed up your guest communication process and your guests receive whatever information they need promptly, they feel cared for from the beginning of their interaction with you. Therefore, you not only improve the guest experience but also simplify winning positive vacation rental reviews.
On the other hand, diminishing your response time enhances your listings' rankings and visibility directly. Besides, effective communication with prospective, current, and previous guests will significantly increase your direct and repeat bookings and, ultimately, boost your revenue. You must also keep your communication rate high to achieve and hold an Airbnb Superhost status.
How to Automate Your Airbnb Messaging
You need an automation tool and well-written message templates to automate your vacation rental guest communications. One of the following tools can put your guest communication on autopilot.
1. Automate Guest Messaging Using an OTA (Online Travel Agency)
You can create scheduled messages automatically and send them to guests via many online booking platforms such as Airbnb, Booking.com, and Expedia. These platforms let you choose a template from your library, customise and schedule to send it automatically based on triggers like a booking and check-in or check-out time.
Scheduling your messages on OTAs is pretty straightforward, yet too much manual effort is involved. For instance, you must log in to several accounts if you list your vacation rentals on multiple channels.
2. Automate Guest Messaging Using a PMS(Property Management System)
The automated messaging feature offered by many PMSes lets you create your message templates and set trigger rules to automate your communications with your guests. Furthermore, these systems provide more advanced tools, including highly customisable message triggers.
With a PMS, you can determine a variety of triggers for the automatic sending of a message and decide whether you want it to apply to every reservation or just ones above or below a certain length.
You can also customise your templates by using tags that automatically derive information unique to each guest from your original booking and fill your messages.
If you use a multi-lingual PMS, you will also be able to send a message in your guest's preferred language by simply translating your ready-made message templates into multiple languages.
Using a PMS, you also don't have to waste your precious time logging into different booking channels as you can check and reply to all of your messages from all platforms in an all-in-one Unified Inbox.
After you choose your automated messaging tool, you need to prepare a set of message templates and figure out the correct automated message workflow for each type of guest. 
Transferring your most used responses into templates helps you communicate all the information your guests require before, during and after a stay at the right time and show your thoughtfulness to your guests.
Download our automated messages free template, including the essential messages you must send for every booking. Use these templates to get inspired, and don't be afraid to customise them to make them your own to address the specific needs of your guests.
Automated Messages Free Templates for Guest Communications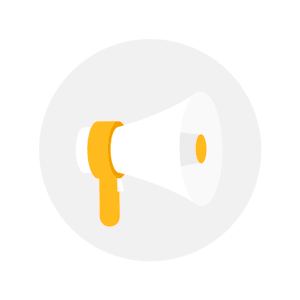 Subscribe to get the latest