Terms and Conditions for Direct Bookings [Free Download]
The document determining the terms and conditions to stay in a short-term rental is called in many titles varying from the rental agreement, terms and conditions, and a direct booking contract between the host and the guest.  
Besides listing services offered to the guest by the host, a rental agreement outlines the host's liability if the guest inflicts damages to houseware or in case of a rubbery in or around your property during their stay. 
Terms and Conditions present the house rules and highlight the expectations in case the extraordinary happens. As a host, you must not forget to get them signed before confirming guests' entrance to your property. Here you can find the Free Default Terms & Conditions Sample.
Terms and Conditions for Direct Bookings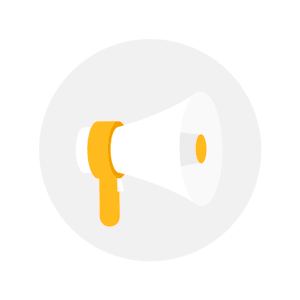 Subscribe to get the latest
No matter where you get a booking, whether from your direct booking website, through Airbnb and Booking.com, or even over the phone, you need to vet the guests. You must do it to reduce the risk to your property when the guest checks in.
Do Not Put All Your Trust in Airbnb Guest Vetting System
You might think that Airbnb's guest vetting system will lift the burden from your shoulders, but you need to bear in mind that Airbnb only uses outsourced services to check the guests' ID validity. It relies on national and international databases to check any reports of lost or stolen IDs; therefore, Airbnb cannot vet your guests thoroughly, depending only on the amount of available information on these databases.
Furthermore, if the Airbnb vetting system cannot judge an ID, a person will look at the ID scan and decide on its genuineness. Therefore, there is no guarantee that an ID that passes an inspection is equivalent to a guest being safe to host. In other words, you need to have your own guest vetting procedures in place.
Think About Automating Guest Vetting in Direct Bookings 
To vet your guests, you should start with getting them to sign your terms and conditions and collect their IDs. Send the rental agreement as soon as you get the payment in your system, And even if they refuse to sign it, it is way better than a last-minute cancellation. Do not put it off until the guest's arrival.
To get a document signed digitally, you have several options. You should make sure the tool you use is legally binding. Zeevou is integrated with Signable to get the documents signed. Zeevou Book also automatically sends the rental agreement to the guests after getting the payment. Signable helps you collect ID in a GDPR-compliant way. When the guest signs the document, you will receive an email. After verifying the documents in Zeevou, you can allow the trigger for self-check-in instructions.
Mind Why Having A Rental Agreement Matters 
Educating the guest on your expectations as a host.

Clarifying and limiting your liability as a host if something goes wrong.

Enabling the host to talk clearly about compensation in case the guest inflicts any damage.
 A security deposit is an essential tool to recover from a loss coming from minor damages to the property. But in case of major damages, you need to make sure you have access to your guest's ID besides getting your rental agreement signed.
Be Careful with Any Other Warning Signs of Problematic Guests
Meanwhile, you must be careful with other warning signs of potentially problematic guests. Speaking from experience, some of the possible signs include:
Youngsters

The ones who decline to pay the security deposit

The ones who decline to sign your rental agreement

People who are in a rush to book for the day after

The ones who have technical issues with a 3-D secure link

The ones who make the booking with a local address

The ones who make bookings of one night over the weekend
After all, if you feel suspicious about a booking, you better not take the risk; because with a direct booking website and a strong channel manager, you will get enough bookings without putting your business at risk.
Free Default Terms and Conditions for Direct Bookings
Here you can find a sample "Terms and Conditions" document that was initially compiled by Zeevou to take direct bookings. You can also use it to take bookings over Airbnb or other platforms. Remember that the document has not been legally examined, i.e. you should review it with a lawyer.  Zeevou bears no liability if these terms and conditions fail to protect you in case of issues.