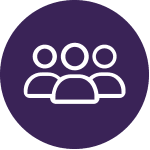 Zeevou Guests
This is a list of all the guests who have stayed or are booked to stay at one of your properties. Zeevou attempts to identify and automatically merge duplicate profiles for the same guest if the phone number matches across the profiles. Guests' first and last names are auto-capitalised.
Each guest profile contains contact details, a home address, date of birth, as well as a list of all the bookings that the guest has made. Details of whether a guest has signed your Terms and Conditions, and whether the ID has been submitted and verified, are associated with their guest profile.
Zeevou staff
Profiles
The staff management module within Zeevou allows you to give different levels of access to staff based on the responsibilities they hold within your organization. You can add office staff, housekeepers, and check-in staff, all with varying degrees of access or control. Each staff member's full name and contact details are recorded. You can keep track of their birthdays, set weekly schedules and specify which staff are available as back-up in case of a heavy workload or emergency. Staff are only able to access the areas of Zeevou assigned to them, controllable down to the unit level.
Weekly Schedule
Once a schedule has been set for a staff member, changes can be made to their availability using this feature, for any given week.
Leave
You can record holidays and leave for staff using this feature, and specify a reason for the leave. This will update their availability in the system.
Teams
Staff can be grouped together to work in Teams. The task management module allows for assignment of tasks to a Team, and a round-robin assignment system between members of the Team depending on workload and availability.
Zeevou Investors
Profiles
Zeevou allows you to create Investor profiles, store their personal and contact details, specify whether they own the property through a limited company, whether they are VAT registered or not, and keep a VAT registration number on file. If you don't deal directly with an investor, Zeevou will keep a record of a representative's contact details.
Investor Deals
You can create an Investor Deal to mirror each contract you enter into with an investor. This could be a fixed rent or commission-based management agreement, or a more complex profit-sharing arrangement specified in the template. After specifying the unit or unit type that you want to associate with a deal and choosing the relevant Deal Template, you can also enter the date range over which the contract is valid.
Zeevou supports three invoicing methods – Normal (turnover based invoicing), TOMS (Tour Operators' Margin Scheme – used by some operators in the EU), and Proxy invoicing (which can be used if you are managing rentals on commission for your investors, and invoicing guests on their behalf). The Proxy system can also be used to invoice your investors at the end of the month for your management fee. The invoicing method selected then links all income and expenses to the correct accounts in our integrated accounting software, Xero.
Deal Templates
You can create a Deal Template for each type of contract you enter into with an Investor. A Deal Template specifies how income is split with an investor, who is responsible for various categories of expenses, whether income will be generated through add-ons (additional services/products), and what part of those earnings should be shared with the investor. The same Deal Template can be used for multiple Investor Deals.
Zeevou Companies
This feature allows you to create external company profiles for the purposes of assigning outsourced tasks such as cleaning or maintenance, and providing access to Zeevou levels.