The 2020's travel trends were not of those types that come and go every year. Still, the outbreak of the COVID-19 pandemic initiated some long-lasting megatrends to write a new chapter in the worldwide hospitality industry's future. The landscape of guest experience has hugely changed over the pandemic with the gradual emergence of two principal demands: the need for automation and contactless technology and more sustainable travel and eco-friendly vacation rentals.
In our blog post, The Contactless Future of Guest Experience, we discussed how the great demand for contactless technology during the pandemic would continue in future.
This post will describe the industry's future shaped by the demand for more eco-friendly vacation rentals and hotels.
Hospitality Industry and the Environment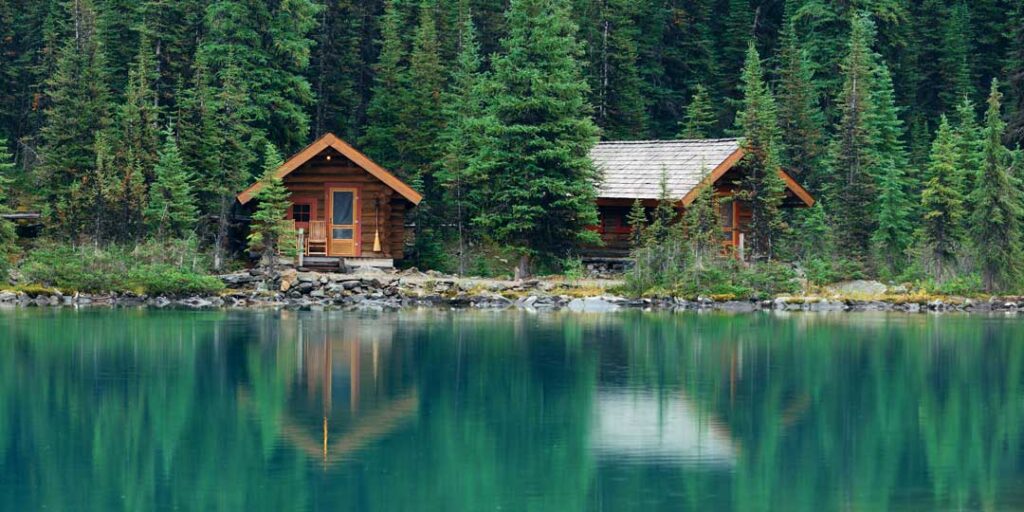 As tourist spots are usually located in outstanding natural beauty, tourism has always been a game-changing industry in environmental discussions.
On the one hand, the hospitality business has facilitated extensive development and economic growth in many urban and rural destinations.
On the other hand, the presence of buildings and tourists has destroyed the local environment. The additional energy and water usage and generating great deals of chemical disposals have led to land and air contamination. Moreover, the irregular land use along coastlines and unbalanced building regulations for recreational activities, parking lots, and service areas have caused deforestation and destroyed wildlife habitats.
As the key players in the hospitality industry, hoteliers and property managers should reduce the environmental impact of their businesses. They also should take a further step to raise awareness of cultural and ecological values.
Increased Demand for Eco-Friendly Vacation Rentals
The pandemic has tremendously reformed peoples' concerns, priorities, and preferences. Besides, governmental regulations to flatten the curve and also health concerns have highlighted environmental and social issues more than ever.
People have witnessed the catastrophic consequences of the degradation of the environment in their lives. They have become more aware of their surrounding environment and the impact of their behaviour on their natural landscape. As a result, social responsibility and environmental issues are becoming a core priority in whatever humans do.
This consciousness has extended to people's travel demands and preferences. This also led to the emergence of terms, such as green travel, sustainable vacation, and ecotourism. Thus, today, vacationers can choose their ideal lodgings from the endless list of green hotels and eco-friendly vacation rentals. People prefer low-carbon holidays such as staycations and domestic and non-flight travel to minimise their carbon footprint.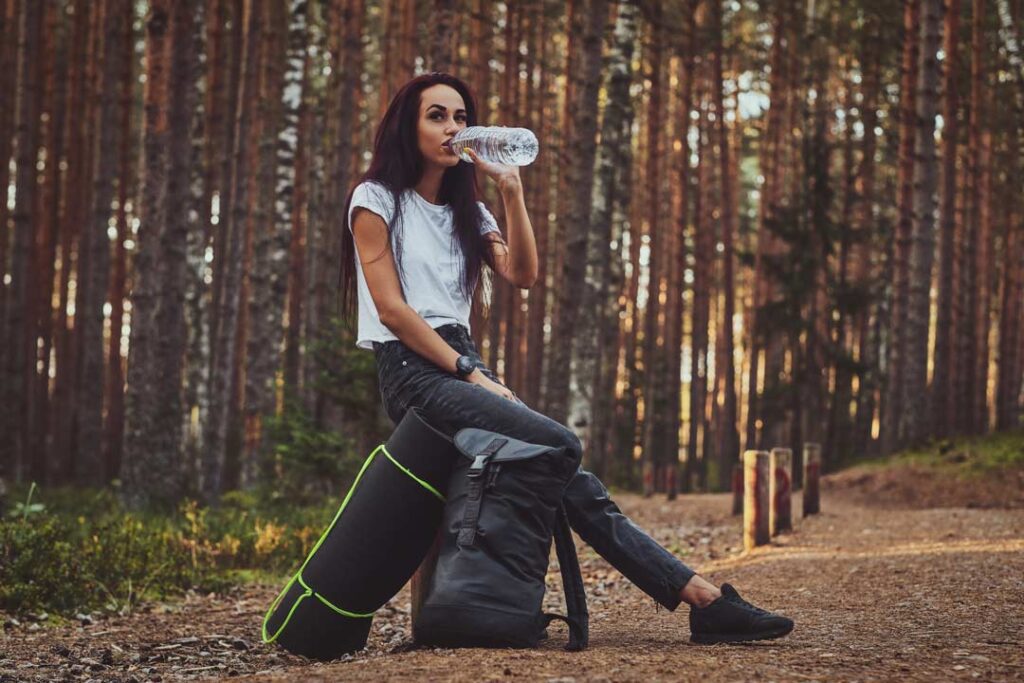 Why Should Your Vacation Rental Go Green?
Many accommodation providers are taking environmental management seriously and employing more and more ecological practices to:
Reduce waste and conserve energy.
Help preserve their local communities, countries and the earth.
Promote a green image to attract guests, enhance their guest experience, and generate 5-star reviews.
Attract better guests who take care of their property, which means less damage and lower bills.
Get into the world of eco-friendly OTAs and, for example, take advantage of Booking.com's Travel Sustainable Badge.
Cut down their energy bills and expenses to maximise their ROI.
How Can Your Vacation Rental Turn Sustainable?
1. Use Smart Rental Home Solutions
Thanks to the numerous energy-saving smart devices, property managers can control their vacation rental's energy consumption and reduce bills. Some examples of these devices include:
Smart Thermostats
Many hosts complain about their guests leaving the air-conditioner on its full power when they go out in summer. Smart thermostats and temperature control devices like SENSIBO and TADO help hosts control their AC or heating remotely. This way, they will save great tons of energy and reduce their cooling and heating costs.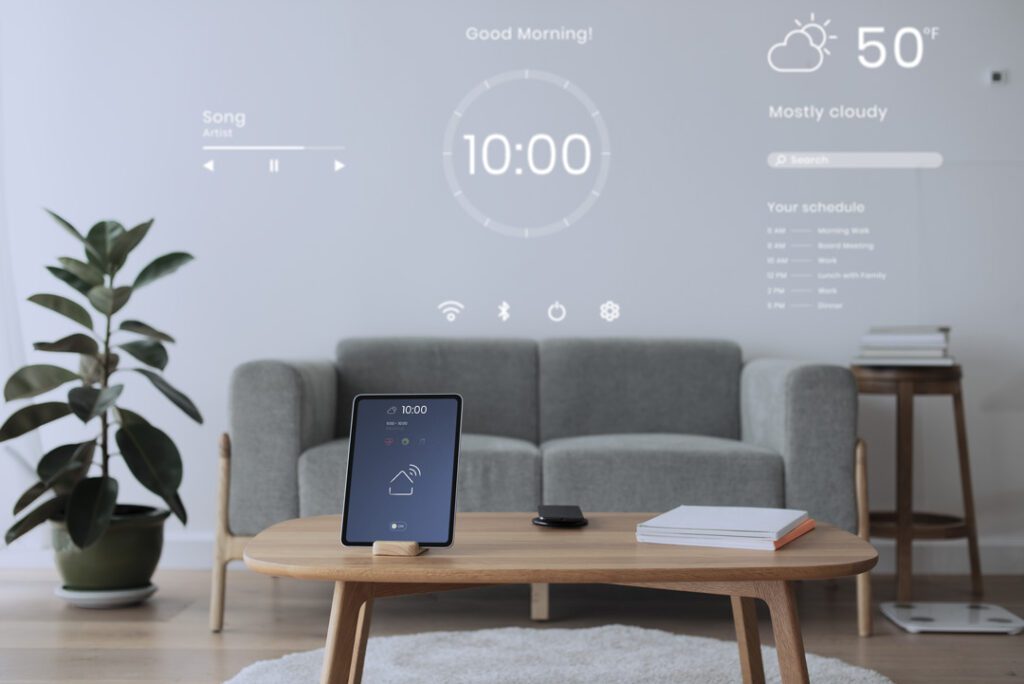 Some of these smart devices have the ability to connect to your occupancy calendar and collect your check-in/out data. Therefore, these tools can adjust the temperature for your guests – welcome them with pleasant weather when they arrive and turn the heating or cooling system off when they leave.
Smart Light Systems
With the help of smart lighting solutions, hosts can check that lights aren't left on after the guest's departure. In addition, they can program them to leave a few lights on during the low seasons. Thus, it won't reveal that the property is vacant and will also work as an economic security measure.
2. Implement Renewable Resources in Your Eco-Friendly Vacation Rental
Another bright idea is to use renewable energy generators such as solar panels or wind turbines. These systems will add to your property's value and your guest experience and pay for themselves in the long run.
3. Consume Recyclable Products or Cloth Alternatives
Use water glasses and coffee mugs instead of plastic or paper glasses and bottles of water. Eliminate unnecessary paper consumption. Replace real tableware instead of disposable plates and utensils for serving meals. Provide reusable shopping bags to show your guests you are concerned about minimising your environmental footprint.
4. Consider Using Eco-Friendly Cleaning Products
Cleaning your vacation rental is important between turnovers, and sometimes, guests are even responsible for tidying up during their stay. Organic and eco-friendly cleaning products are becoming more widely available. So, replacing your detergents with environmentally friendly cleansers will reduce water pollution and ground contamination.
Being less toxic than other detergents, these alternatives are safer for children and chemically sensitive individuals.
5. Introduce Some Recycling Options to Guests
Run a recycling programme for your home by demanding from your guests to separate their wet and dry waste. You can also take an extra step by having divided bins for plastics, paper, and glass. This will help renters understand how to segregate their waste. Putting a compost pile is also a great option if your property has a yard or a garden.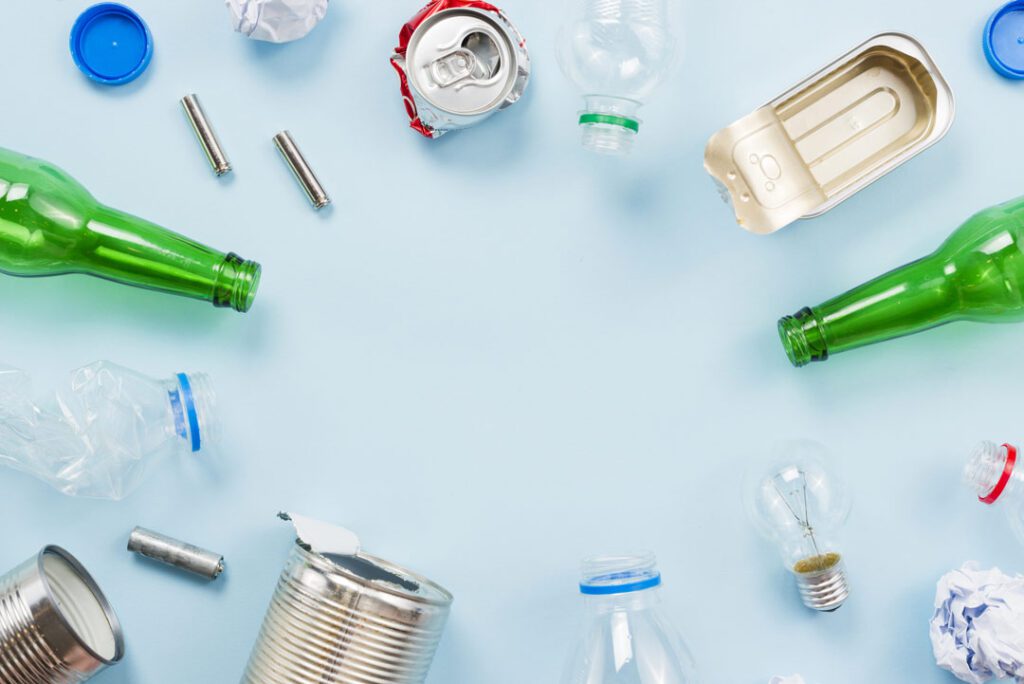 6. Change Your Water Heater
Buy no-tank water heaters instead of traditional tank storage water heaters to have on-demand hot water available when used. These heaters are more expensive than traditional water heaters but last longer and save money on your energy bill.
7. Use Water Sprinklers
Use programmable water sprinklers for watering your garden with less amount of water. Install water-saving kitchen and bathroom fixtures and save on your water bills.
8. Choose Energy-Efficient Appliances
Make your home energy-efficient by replacing outdated appliances with new ones with low energy use. Have a minimal interior design and dismiss unnecessary appliances that your short-term guests are unlikely to use.
9. Decorate Your Eco-Friendly Vacation Rental with Real Plants
Why not use live plants instead of plastic flowers? Whether inside or outside, real plants are always an aesthetically pleasing addition to any decor. Choose easy-to-care plants and add a more natural effect to your vacation home.
By producing more oxygen, absorbing toxins, and increasing humidity, plants also help clean indoor air.
10. Plant a Garden Filled with Organic Vegetables and Flowers
The benefits of gardening go beyond just being a hobby. You're also helping the local environment while providing fun activities for your guests. However, it is important to cultivate only local or native flora if you want to show off your green thumb. It takes more water, fertiliser, and effort to grow non-native plants. Besides flourishing in your exact environment, native plants will also help to restore and maintain the soil and wildlife.
11. Water Your Garden with Rainwater
Rain barrels can be employed to collect rainwater for use in your organic garden. In areas that receive heavy rainfall, this is an extremely useful method of conserving water.
Keep down energy waste by checking all the items in your vacation rental work properly. Check for leaks and breakages and make sure your home isn't letting the heat or cool air out. Sometimes, just making little adjustments to your facilities can save a great deal of energy.
13. Contribute to the Local Communities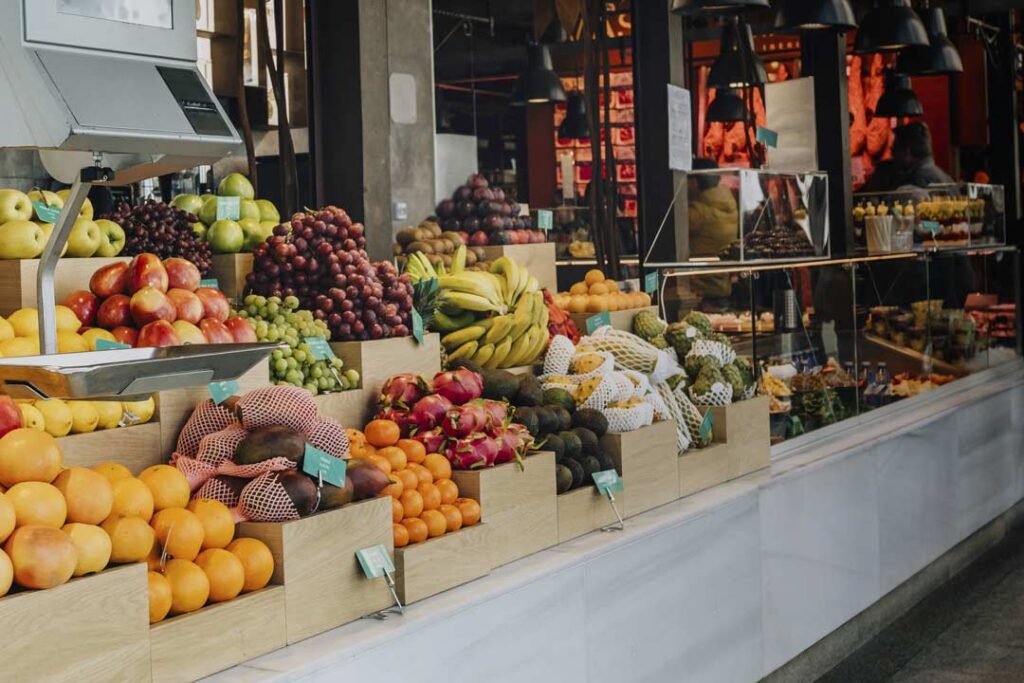 Use locally-sourced supplies and organic materials to protect your local environment and support the businesses inside your niche. Buying locally reduces your carbon footprint significantly since you no longer need to travel outside the area to purchase supplies. Let your vacation rental benefit the vicinity it is located in.
14. Raise Awareness of Cultural and Environmental Values
People travel to learn something. Whether it's learning a new skill, cuisine, language, or culture, travelling is an excellent opportunity to learn many things and find new ways of doing things. People go to different destinations to appreciate the beautiful scenery. So, property managers can take advantage of this chance to educate their guests about the importance of protecting the environment.
For example, sometimes, it is necessary for tourists to use local transportation when exploring the area. So, proprietors can take the opportunity and offer travellers some sustainable transportation options.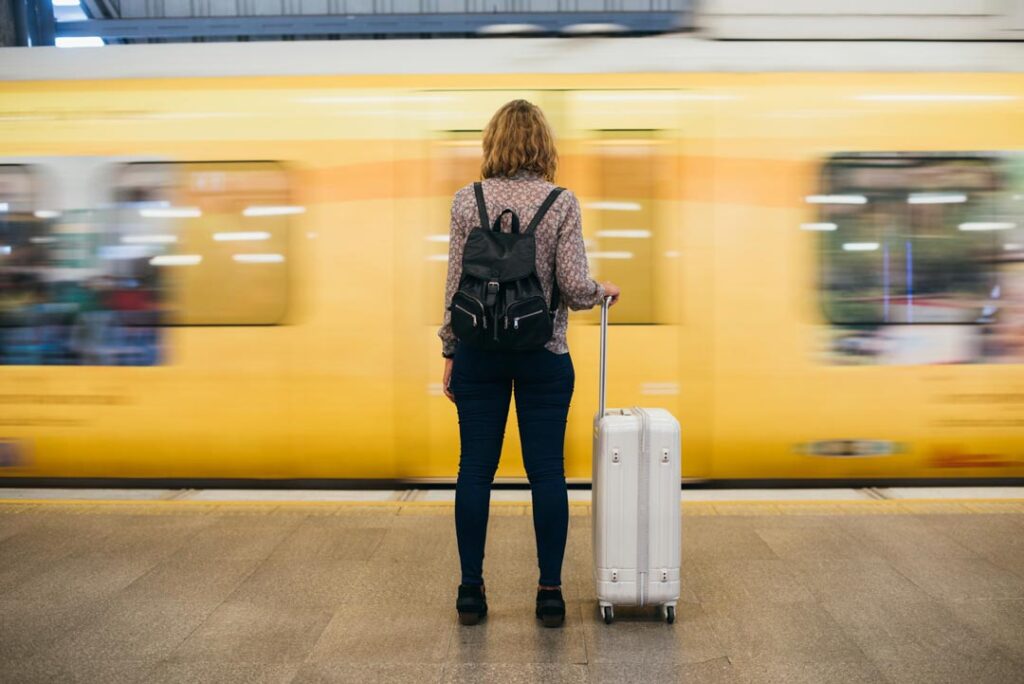 15. Make Your Guests' Vacation Fun While Learning
Spice up your guests' stay at your property by devising some fun environmental activities. Provide a compost bin in the garden and let them compost their own wet waste. Give your guests a chance to cultivate by keeping an organic garden in your yard.
Provide some educational flyers and brochures on your property to teach your guests cultural and environmental values. Give them some tips on how to travel responsibly and invite them to participate in ecological programmes run by the local community.
How to Connect with Environmentally Concerned Guests
The preference for eco-friendly accommodation by vacationers has called for the classification of hotels based on their environmental impact. It has also given birth to hotel-respected certification programmes, such as Green Key and LEED certification. Thus, more green vacation rentals have been introduced, supporting the environmental, social, and economic principles of sustainable tourism.
Going green means reducing the overall influence of a business on its environment. Of course, the demand for sustainable hotels doesn't mean no request for hot water showers, pleasantly heated rooms, etc. It turns out that a vacation home can be eco-friendly without giving up on any of its amenities. Vacation rental managers can provide their guests with a stellar experience by making some adjustments to the eco-friendliness of their homes.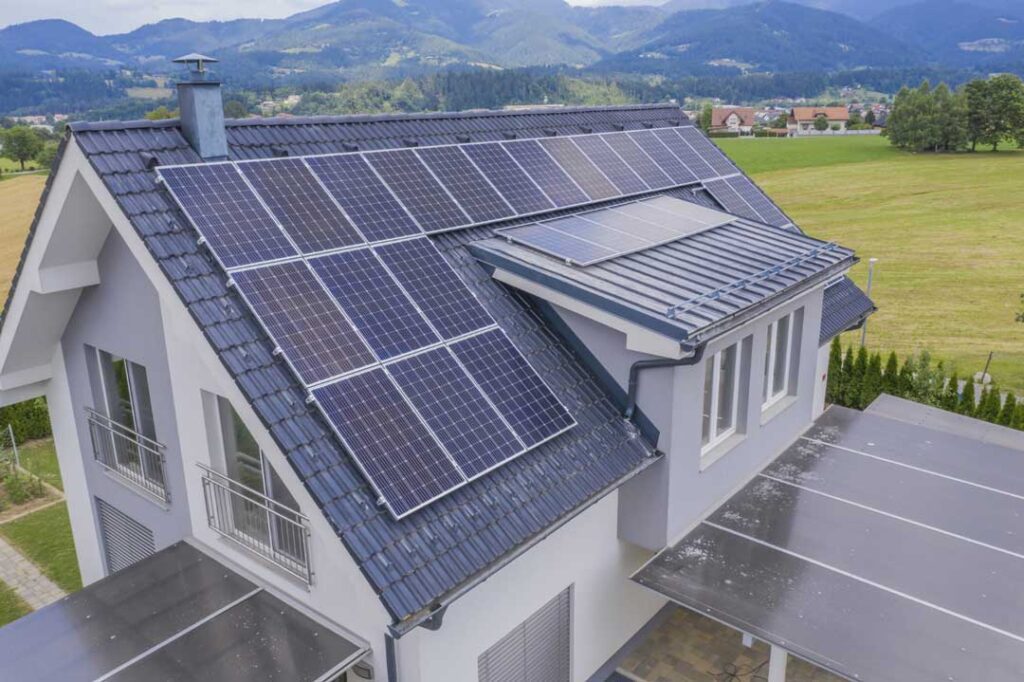 Already made your rental property sustainable? So, it's time to explore how to connect with environmentally concerned guests and where to list your eco-friendly vacation rentals.
As the first step, mention all the eco-friendly features and amenities you offer in your usual OTA listings. Showing your commitment to being eco-friendly will ultimately attract the right guests.
You can also use eco-focused OTAs that cater to guests who are concerned about the environment while travelling. These platforms, such as EcoBnb, Green Pearls, Bookitgreen, and Book Different, ensure that you reach your target audience.
The well-known listing platform, Booking.com, awards its Travel Sustainable Badge to those partners who are committed to sustainability. In order to determine eligibility for this unique badge, their system analyses submitted properties against their validated sustainability model.
Short-term rental providers need to discover the market trends, innovate, and keep up with the changes to succeed. The travellers' enthusiasm for taking sustainable vacations has brought about an exceptional, mutually profitable situation for accommodation providers. They can kit out their properties with smart, energy-efficient appliances and introduce more eco-friendly vacation rentals. This way, they will boost their properties' value, reduce their energy costs, and minimise their impact on the environment.