Smart locks will secure your vacation rental and bring you peace of mind. Not only can you monitor your property while you're away and track who's coming and going, but also the check-in process will be hassle-free. In addition, top smart locks for vacation rentals can make a great first impression on your guests by virtue of their elegant design. Here's a list of the top smart lock companies for vacation rentals together with their features.
August
August is a home automation company located in San Francisco, California, and founded in 2012. They offer smart locks, doorbell cameras and other accessories.
Three types of August smart locks offer different sets of features, and one of the superior ones is DoorSense. This feature checks the status of the door and notifies you if the door is securely closed. In addition, August products let you lock or unlock the door using biometric verified access. Plus, you can grant temporary or permanent access and will be notified who accessed based on their codes.
All models of August smart locks are Bluetooth-enabled, but to activate remote access, a separate Wi-Fi bridge is needed except for August Wi-Fi Smart Lock that comes with a built-in Wi-Fi. While August smart locks work with your existing smart home devices such as Alexa, Google Assistant, HomeKit, only August Smart Lock Pro is compatible with Z-Wave to lock or unlock the door.
August's smart locks have an integration with Airbnb, automating the check-in and check-out process and giving you extra peace of mind as a vacation rental manager.
If you need a keypad for more convenience, you should pay extra money to buy it.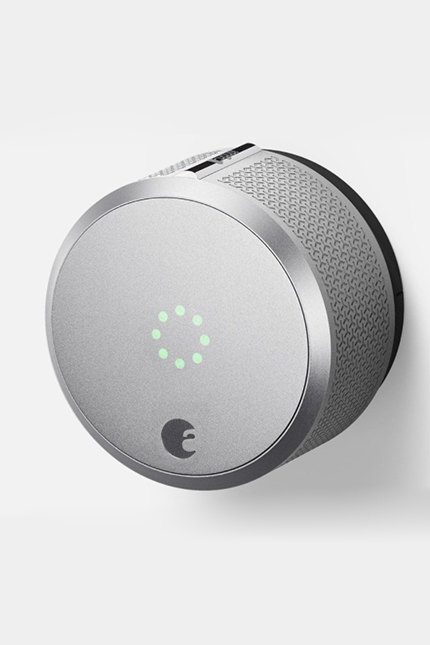 Yale
Yale is one of the oldest lock companies that have produced various locks since 1840. They manufacture smart locks, smart delivery boxes, accessories, safes, etc. It is worth mentioning that Yale is a participant in the Environmental Product Declaration (EPD) program, which could ultimately lead to more sustainable products.
All Yale's smart locks have an ANSI/BHMA Grade 2 security rate that is good for residential buildings, but this does not extend the highest security. Only the model of Yale Assure Lock Sl has integration with Amazon Alexa, Apple HomeKit, and Google Assistant. In addition, this model allows you to lock or unlock using Wi-Fi or Bluetooth and grant access via the Yale app.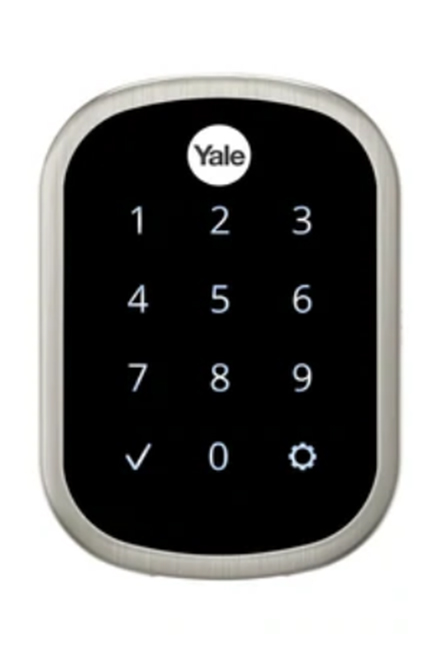 Kwikset
Kwikset produces interior and exterior residential door locks and related hardware. The company was established in 1946, with its headquarter located in Orange County, California.
Kwikset is well-known for its SmartKey technology that protects against lock picking and bumping and lets hosts re-key themselves in seconds. Also, you can send access codes to your guests and schedule dates and time.
Three models of Kwikset touchscreen locks such as Halo, Premis, and SmartCode 916 are equipped with SecureScreen technology that prevents code detection from fingerprints.
Kwikset Halo is the only smart lock of this company that has a Wi-Fi built-in and allows remote access without using any smart hub. In addition, this smart lock is compatible with Google Assistant and Amazon Alexa. On the other hand, Kwikset Obsidian has a striking design that could make quite an impression.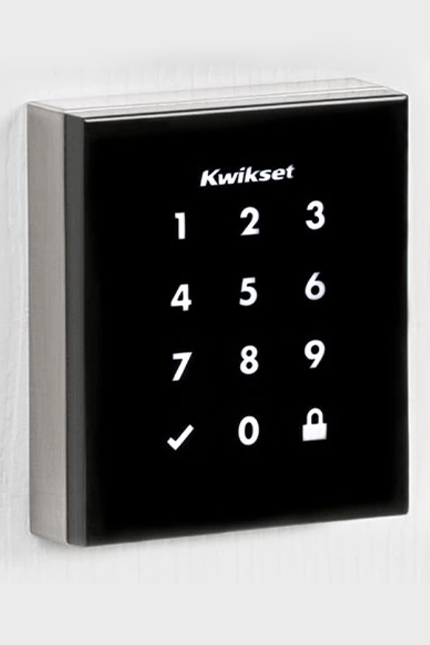 Schlage
Schlage has been a leading manufacturer of door locks, deadbolts, knobs, and hardware products since 1920.
Schlage's smart locks have an ANSI/BHMA Grade 1 certification, which means they provide superior security. Also, they are equipped with built-in alarm technology that detects a break-in attempt and leads to another layer of security. These smart locks let you generate temporary or permanent codes for your guests.
While Schlage Encode with embedded Wi-Fi technology works with Amazon Alexa and Google Assistant, it isn't compatible with Apple HomeKit.
Igloohome
Igloohome is a smart lock manufacturer founded in 2015.
One advantage of this company is algoPIN technology that grants PIN codes remotely without Wi-Fi. So, you can share the code with your guests via WhatsApp, Facebook, and SMS, and they don't require any extra app to get access. This feature works like a banking token's One Time Password (OTP) for a higher level of security.
Igloohome's smart locks are synced with Airbnb, automatically sending PIN codes to your guests. Plus, this company has an integration with Minut that allows you to unlock the door via Minut website or app and automatically complete the guest check-in process. On the other hand, these smart locks are not compatible with smart home systems.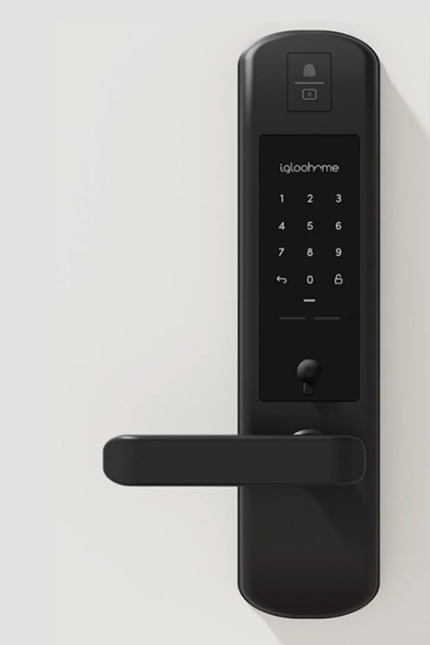 Wyze
Wyze has developed smart home products such as cameras, bulbs, plugs, etc. since 2017. Also, this company produces a Wyze lock that is more affordable than the other smart locks in the market and is equipped with door position detection. This option tells you if the lock is closed or left ajar. Plus, you can easily grant access using the app.
Although this lock works with Alexa and Google Assistant, it's not compatible with HomeKit.
You should pay extra money for a keypad.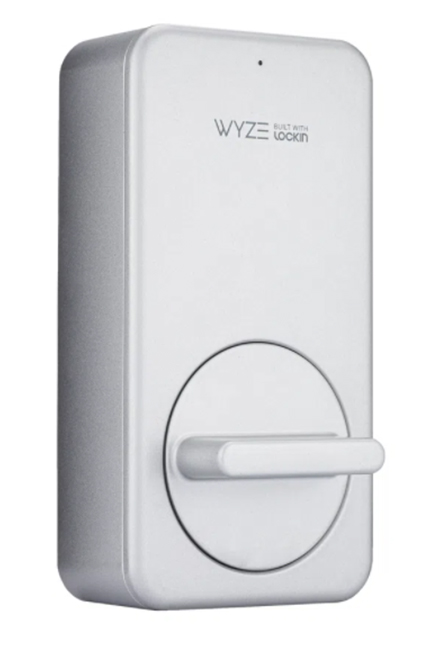 RemoteLock
RemoteLock is a dominant cloud-based access control and smart lock management software supplier. This company was founded in 2011 and is located in Denver, Colorado.
RemoteLock offers four series of OpenEdge smart locks which are designed for both internal and external use. The Wi-Fi technology is embedded into the body of the locks, and so you can easily manage your guest access. They have an integration with Airbnb which allows you to provide guest access codes and monitor your guest check-in process.
One disadvantage of these locks is their monthly subscription.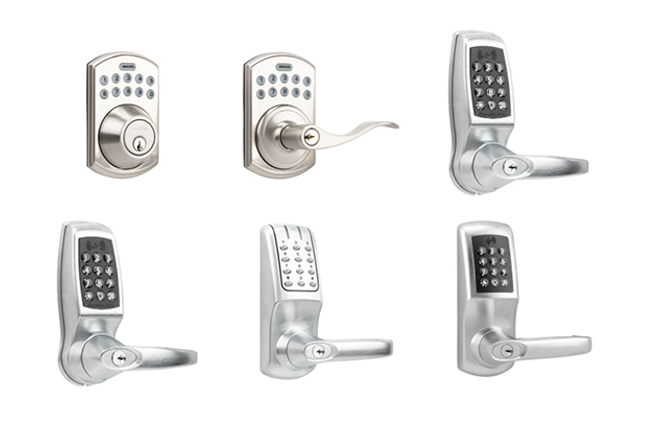 Nuki
Nuki is a designer and developer of smart access solutions such as smart locks, fob, door sensors, etc. This company was founded in 2014 and its headquarters is in Graz, Austria.
Nuki offers two models of smart locks with different sets of features. Nuki Smart Lock 3.0 Pro has a built-in Wi-Fi module, a rechargeable battery pack, and an elegant design. Also, you can generate access codes. This model is only compatible with Apple HomeKit.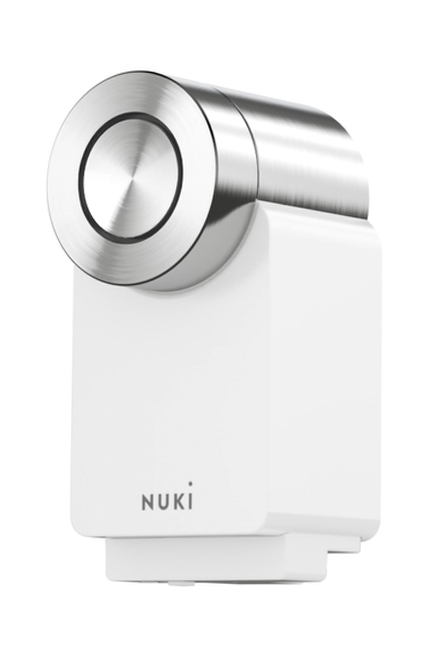 Master Lock
Master Lock is a manufacturer of padlocks for indoor and outdoor areas, combination locks, electronic locks, and security products. The company was established in 1921, and it is located in Oak Creek, Wisconsin.
Master Lock's padlocks include the Master Lock Vault Enterprise app which you can use to open and manage your lock and assign guest access codes. In addition, they are equipped with geolocation that determines your lock access. You can open the door using Bluetooth or a keypad; 4901DLH Biometric padlock offers fingerprint access.
We will be pleased to hear your experiences about any of the smart locks introduced above. Please share your thoughts and questions below.