Have you ever desired to design your own places and run a rental business after watching house renovation and vacation rental TV shows? Have you always wanted to be in the vacation rental business but are not sure if you've got a real talent for it? Did you have to give up on your property management adventures because you don't have enough budget to get started?
Play property management simulation games with realistic game objectives for an unrivalled experience of running a virtual real estate business and find out what it takes to be in the property development market. Building up and managing computer-generated rental property empires can help you find out if you're made for this career. Don't ever feel guilty for spending too many hours on property management games. You will pick up countless worthwhile tips and tricks of the trade down the road.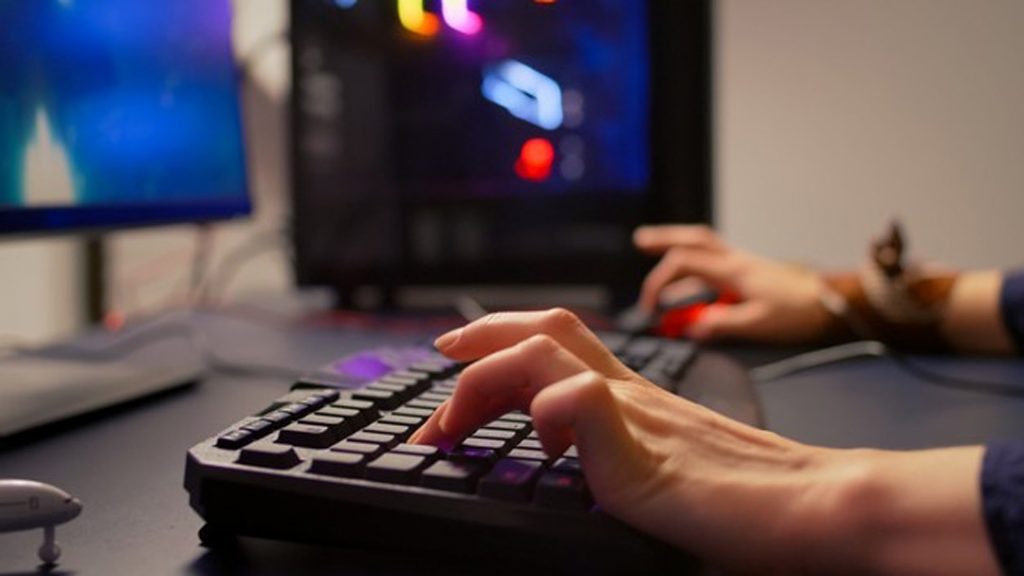 Below are the 6 best property management simulation games that imitate the real estate market trends and can turn you into a virtual real estate magnate. Don't let your property passion fade out. Get your fingers tapping or clicking and lose yourself in the world of real estate games. One day you'll follow your property adventures and step into the real property management world.
Games to Play on Your Computer (on Steam)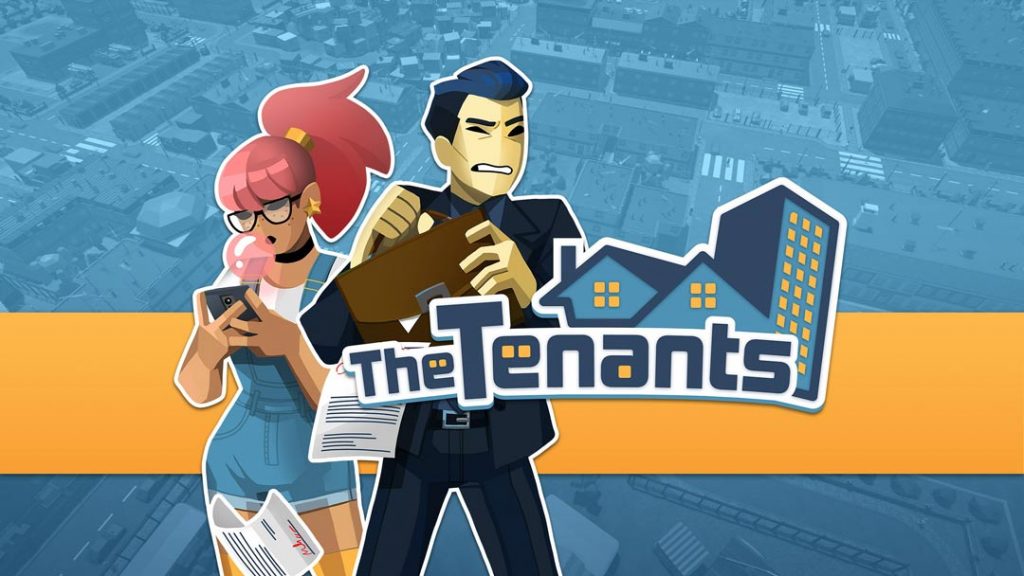 The Tenants
The Tenants is an engrossing little property management game, in which you fix up and remodel old places, and prepare them for various types of tenants; from a group of gamer friends to ambitious musicians. Do background checks and select the perfect tenants for your units
The players must build up their rental property empire while deciding on the tenants they want to deal with and reacting to different situations like annoyed neighbours and troublesome renters. No one knows what is going to happen next.
This game is an early access game on Steam, so its developer company will fix many of the game bugs and deficiencies down the road based on the feedback from their Closed Beta participants.
Constructor
This game is an upgrade to its original 1997 version. Its players find it pretty much the same as the old version – just the graphics and controls are upgraded to modern standards. If you had fond memories of playing the original Constructor back in its times, you will get drowned in nostalgia. Even if you haven't played it yet, the addictive 2017 version will fascinate you with its simplicity, fine graphics, smooth gameplay and amazing humour.
In Constructor, you battle with your competitors to create a profitable city. You must cope with the incessant requests and strange complaints of your tenants belonging to different classes, from the poor to the demanding rich.
The players also need to cope with the undesirables, a group of bad guys aimed at making trouble for the enemy (and their tenants).
Games for Android and iOS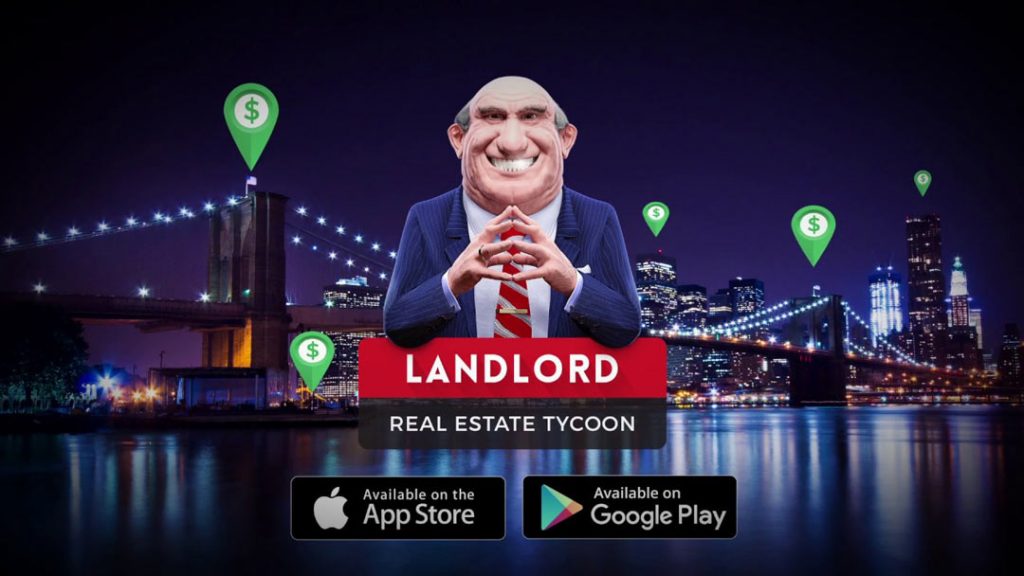 Landlord Real Estate Tycoon
This is a property management simulation stock market game, in which the players buy and sell properties around them, earn money and experience the everyday life of a modern real estate investor.
Landlord Real Estate Tycoon uses the players' GPS status to find places in their neighbourhood that they know. The players trade with each other through the Marketplace and have an agent that can go wherever they want and get access to places that are beyond the players' reach.
This game teaches its players so much on how to manage finances and gives them a peep into how the real estate business works.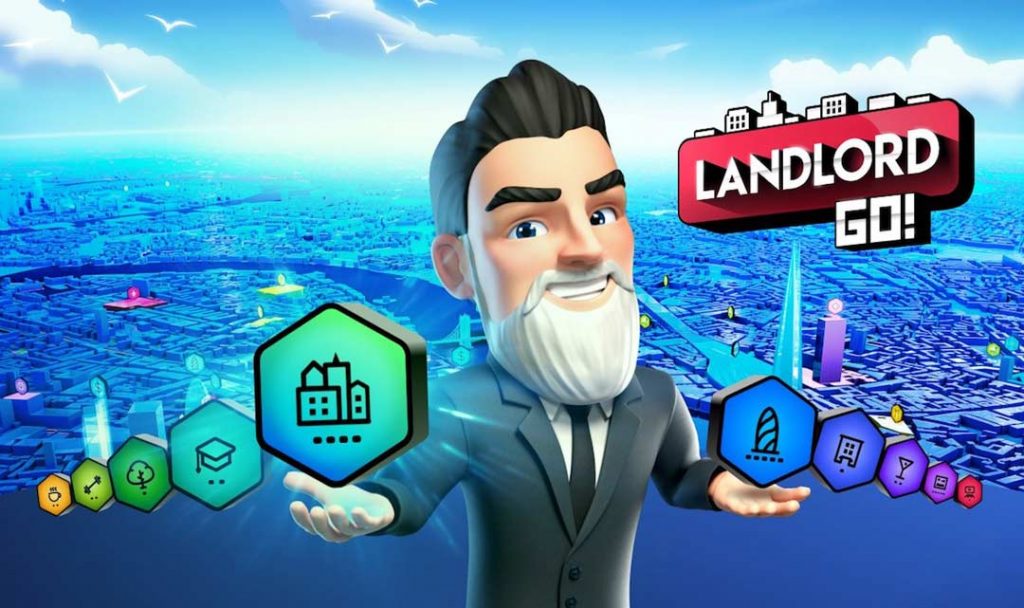 Landlord Go Idle Investing
Landlord Go is a real estate investment game known for its authentic interactive 3D map, offering its players over 500 million global properties to choose from. The game uses GPS and real-world data to let its players buy and sell actual properties.
The participants start building their portfolio by identifying the right properties, purchasing them at the right price, levelling up buildings and renting or selling them for a profit. They must compete with others to win the best venues in the area and work hard to grow their property business in an authentic unstable economy. The ultimate goal of this game is to turn into a real billionaire and build a real estate empire.
This game teaches property management, investing, trading, strategic decision-making, cash flow management and shows you how to get rich in the real estate industry.
GEOPOLY
In GEOPOLY, you can be the owner of thousands of real properties, businesses and companies worldwide. There are abundant real-estate opportunities to invest in this game. All you need to do is to fly your drone and explore your surroundings or travel to the most interesting cities around the world and look for exceptional deals.
This game is a geolocation economic simulator that allows its players to rent and buy, upgrade and sell real-life businesses all around the world. The players start from scratch, generate as much revenue as possible, and expand their business to build up their real-estate empire.
GEOPOLY is already available on Android and its iOS and Web versions are coming soon.
Donut Trumpet Tycoon
This is another location-based real estate investing game, in which you buy, sell and trade real properties around the world and collect rent when people visit them. Donut Trumpet Tycoon is a Monopoly game for the real world.
The players need a good business plan or a little sharpness to decide which properties will bring in the most money. They must manage their portfolio in a way that they have enough money to pay their daily property charges. The users must be able to compete economically with other players and trade with them on the worldwide marketplace to win more properties all over the world and earn more profit whenever someone checks in.
Playing property management simulation games is highly recommended to those HGTV renovation show fans and property management enthusiasts who have not dared to step into the real estate world and set up their own property business yet.
Maybe due to the lack of experience and industry knowledge, not having enough money, or the outbreak of the COVID-19 pandemic, you have not been able to follow your property management adventures until now. In this case, playing fun and relaxing property management simulation games will not only help you to receive a good daily dose of property therapy, but also unleashes your inner property developer and give you a little shovel towards following the profession you always dreamt of.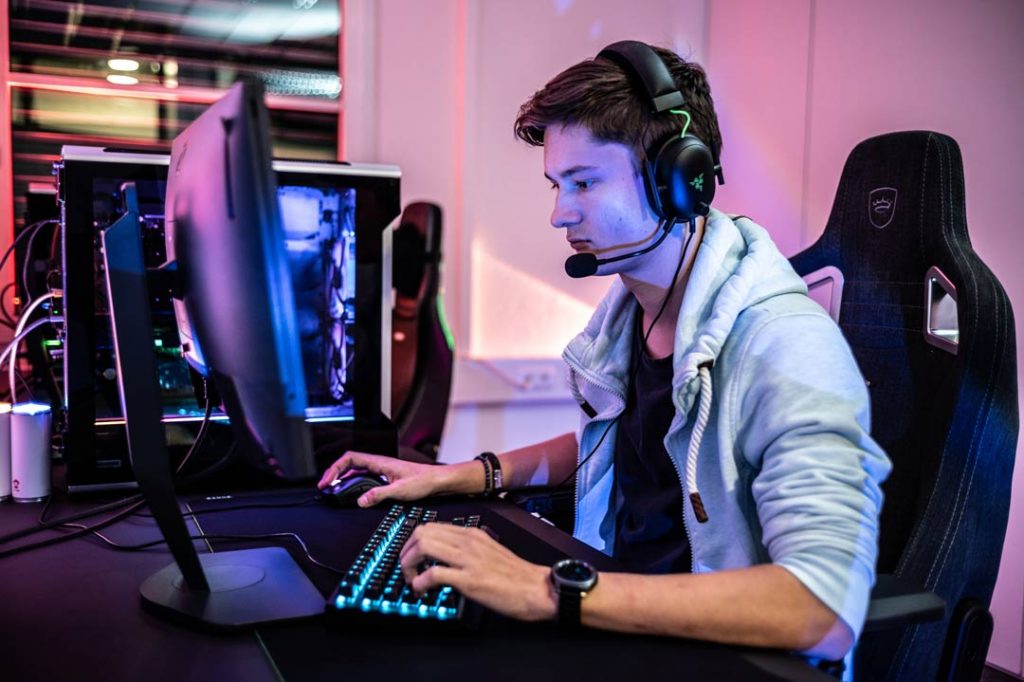 Do you know other property management simulation games worth playing? Please don't hesitate to share it with us in the comments.