The profit Analysis feature offered by Zeevou is here to help you calculate your profit easily. Working out profits for hosts and their investors/owners requires you to take into account a number of various factors to accurately determine income and expenses, overall profit, and the correct profit split between parties.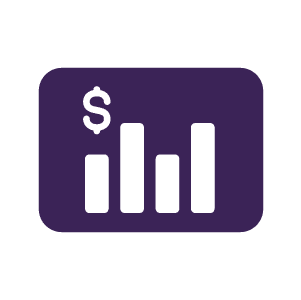 We understand your challenges...
Owners who outsource part of all of the management of their vacation rentals or serviced apartment lettings to a property management company want to have full transparency around the finances relating to guest bookings and expenses related to the property. Most co-hosts use an Excel spreadsheet to gather and present the information regarding the income produced from bookings, any booking-related expenses, as well as other expenses undertaken on behalf of the owner. This is very time consuming and in general is only done once a month. Opportunities for errors abound, and even well-intentioned hosts can be made out to be crooks by owners if they spot a mistake.
At the same time, as important as it is to hosts to understand their month-on-month profitability, due to the immense work required to work this out correctly in real time, most property management companies rely on cash-flow as an indicator of profits. Due to payments being frequently received prior to the guest's departure, this gives a false sense of profitability which frequently leads Airbnb hosting companies to expanding too quickly and not being able to cover their costs when they hit a weak month.
How can Zeevou's Profit Analysis Help?
Zeevou has developed an advanced system of calculating profits for both hosts and investors (leaseholders/owners using a co-host to manage their property). Property managers can specify in detail how much they charge each owner, and whether this is before the deduction of costs such as channel commissions and housekeeping or after.
Moreover, information regarding channel commissions is pulled from channels where available, and for other sources of bookings Zeevou Hosts can specify what commission level each agent is charging them. Zeevou also takes into account a card processing fee for card payments when working out the margin for each booking.
The income from each booking is then split by month depending on how many nights fall in each calendar month. This allows profits from longer bookings or bookings that span more than one month to be calculated correctly and not to skew figures artificially.
Zeevou's Profit Analysis also takes into account profits made from selling add-ons, by deducting the sales price from the purchase cost for each additional product or service that is sold to guests. Margins made from add-ons and bookings are allocated to host and investor. Any expenses logged in the system are deducted from the corresponding party, allowing the real profit of the host and the investor to be calculated.
Hosts can get an overview of their month's performance by exporting a report of the profit for each deal, while investor have access to viewing the profit from all their properties in a separate report in the owner portal. You can decide to display or hide guest details for each owner. This allows hosts to provide a fully transparent service, and to be able to optimise earnings for themselves and their clients.