Manage all your communications from one central tool – be it with guests, staff, or third party contacts. Seamlessly integrate emails, SMS, and OTA messaging.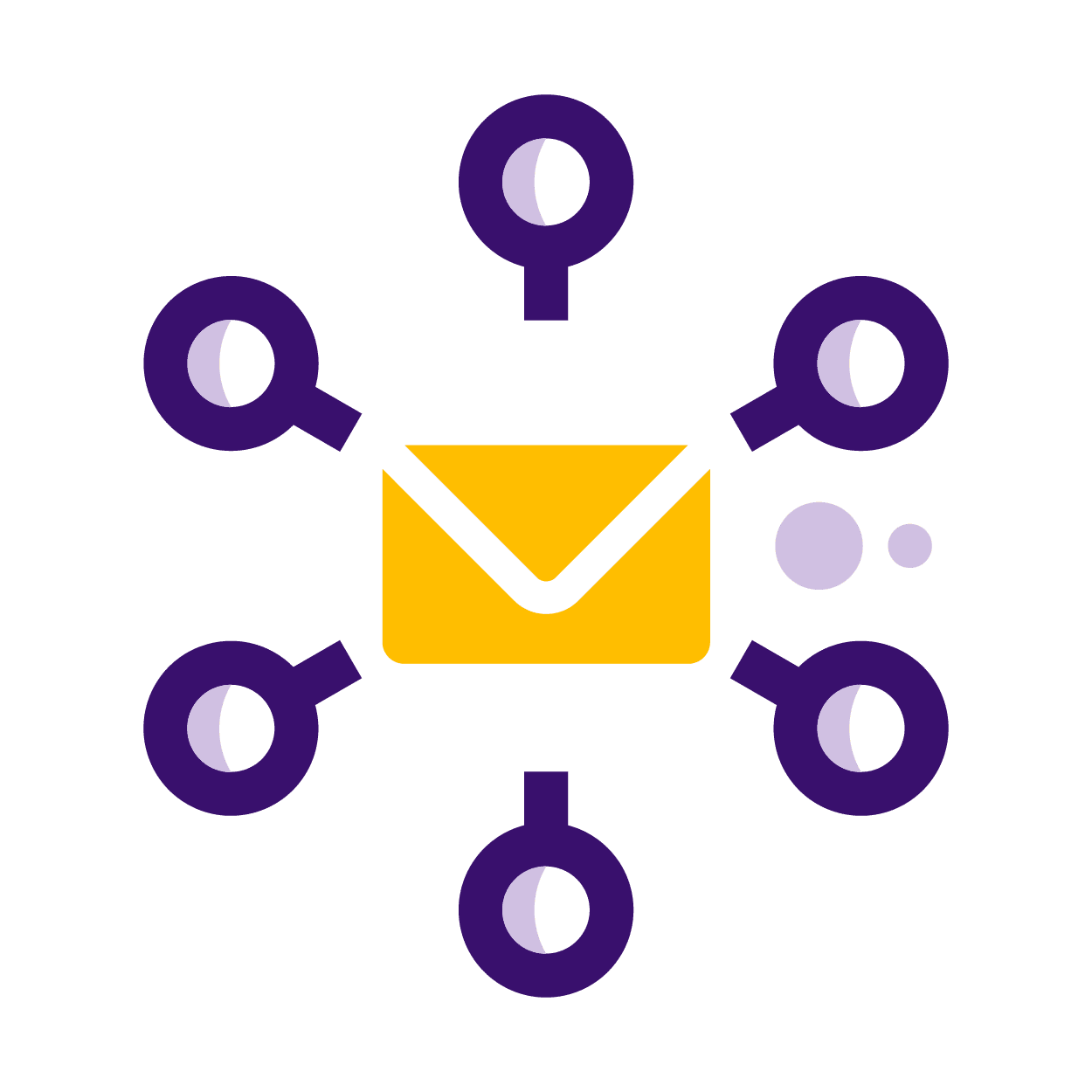 We understand your challenges...
Guest communications can be burdensome to keep track of, as a vacation rental company may have several members of staff in charge of guest communications. Thus, one person may reply to a request and everyone else on the team has to be kept informed.
Moreover, communications can frequently take place across multiple platforms – a physical mobile phone for text messaging, a channel manager that manages communications for certain channels but not others, and one or a number of email inboxes using providers such as Gmail.
Ensuring VAs and remote staff have access to sending and receiving text messages is a challenge of its own. Moreover, constantly switching between platforms to read and reply to guest communications can become tedious. A flexible, unified inbox is required.
How Can Zeevou's Unified Inbox Help?
Our Unified Inbox allows you to import all your emails, whether they come from an OTA and relate to a booking, or are a general enquiry about your services from an owner. This means that your entire team can access all messages and emails from one central location in a unified inbox. Given that it manages both channel communications, as well as guest and other emails and text messaging, it allows teams to effectively coordinate their communications from one central location in a unified inbox.
While Zeevou's Unified Inbox has certain chat functionalities, for example in managing communications with guests on the Airbnb platform, it also provides functionalities offered by a normal email service provider, and goes above and beyond most in allowing seamless communications across your teams.

Every member of staff, any team created within Zeevou, and every brand that you use to market your properties has a forwarding email address set up within Zeevou to which you can set up forwarding rules from your email/domain provider. This offers a high degree of flexibility for ensuring that your branding and the degree of formality desired is spot on outgoing emails, and that there is an easy flow of communications of individuals with guests and across teams with outside parties. Moreover, it ensures that any incoming communications are routed directly to the individual(s) in charge and that access to certain messages is restricted to specific users.
Using our fully customisable automated messaging solution, you can create your own templates to include variables from different parts of the system. You can moreover specify at which point various triggers should fire throughout the booking process. For example, by default, at the point that a booking hits Zeevou, regardless of where it comes from, the guest gets sent an automated Booking Confirmation email as part of the automated booking processing. The guest is prompted to enter their real email address, and from that point onward all emails are sent to the real email address.
All incoming and outgoing communications are visible in a timeline in the conversation view of our Unified Inbox. Moreover, if they relate to a specific booking, the details of that booking will handily appear on the right hand side so that you don't need to go fishing for the bookings' details and can instantly take informed decisions and improve your response speeds to guests.
Save time and money, and enhance your guest experience
by managing all your communications from one central platform.