Let your housekeepers easily access information while on the go and help manage your rental.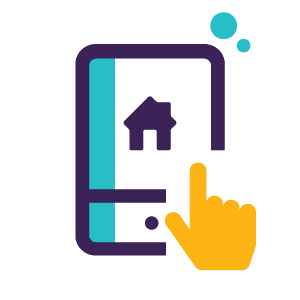 We understand your challenges...
Some PMSes are still stuck in the past, with locally installed softwares. Most PMSes and Channel Managers are now cloud based; however, even in those, it can be difficult for various members of the team to receive information at the point that they need it.
While web apps are great for working off on a computer, they are not as convenient to use when on the run. Many web based PMSes and Channel Managers are not responsive. The more innovative ones have a responsive design, but most still lack native mobile apps.
How Can Zeevou's Mobile App Help?
Our Team at Zeevou are striving to be at the forefront of innovative technology to help you save time and improve business processes. By increasing your efficiency, we aim to help you save on costs and improve your profit margin.
To contribute to this process, we are developing a mobile app for use by various members of your team. The first section of the app that we have developed and released is a mobile app for housekeepers. This allows you to automate the communication between yourself and your housekeepers or outsourced cleaning company. Besides allowing you to automate the creation and assignment of check-out and mid-stay housekeeping tasks, it also allows for manual task generation. Moreover, you can communicate important points to your housekeepers within Zeevou, and housekeepers can report any issues that they notice directly through the Zeevou Mobile App.
The next section is the Host Mobile App that takes things one step further and makes it easier to keep track of your bookings. Through the app, our users will be able to modify booking statuses, create new reservations, and take specific actions for each booking – extend or split reservations. Furthermore, bookings will be tagged with a warning if there is any cleaning or maintenance issue. Hence, you'll have complete control over all your listings, anytime, anywhere.
In terms of mobile app access for other team members, next on our roadmap, is providing maintenance personnel with access to tasks on their phones. This will allow maintenance contractors to view tasks alongside information regarding timing, location, and access to the property.
In the long term we plan to work on an Investor Mobile App in addition to the real-time owner reporting portal that we have already developed as a web app, and a Guest App that will expand on our current Guest Experience features.