Communicate the right information at the right time to your guests to stand out in the competition.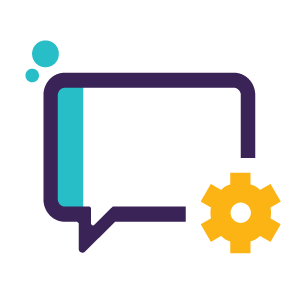 We understand your challenges...
Owners of vacation rentals and managers of serviced apartment companies attach great importance to the communications they have with guests booking to stay at their holiday lets or aparthotels. At the same time, hospitality businesses come with a myriad tasks, so automation is called for wherever possible.
Once a guest books it can be tiresome to have to manually email out the same information, only to not even get a reply. This frequently may need to be followed up by a SMS sent to the guest to catch their attention. Further down the booking process and the guest's stay, a number of information may need to be passed to the guest. At the same time, it is crucial that certain sensitive such as access codes, are not sent out unless all the necessary checks have been undertaken and financials are cleared in full. Manually tracking all these conditions accurately for guests booking across multiple channels is almost impossible for co-hosts.
How Can Zeevou's Automated Messaging Help?
Our team at Zeevou have developed a number of features to help simplify and automate communications with guests. Any host who signs up with Zeevou is provided with a set of default templates for various points of the guest journey. These templates all pull the brand's logo and contact information, and have a beautiful HTML design. What's more, you can edit or clone these templates, or create completely new ones from scratch.
Not only can you customise the templates, but you can also set your own custom trigger rules. For each trigger rule you can specify as many conditions as you like that need to be met before the templates fire. You can also include an attachment with a trigger rule, such as a house template, a check-in guide or the guest's invoice.
Notifications can also be copied to staff members or third party email addresses. Besides being able to automate emails in this way, Zeevou's integration with ClickSend also allows hosts to automate SMS text messaging to guests and staff. For example, you can get an SMS to be sent to guests at the time of booking to ask them to check their emails, or to notify housekeepers of a new clean if they are not using the mobile app that we have developed for cleaners, or even inform a check-in staff once the guest has confirmed their arrival time in the system so they can head to the property to let them in.
Save time and money, and enhance your guest experience
by managing all your communications from one central platform.