Keep track of your VIP guests and their specific requirements by labelling their profiles with appropriate badges.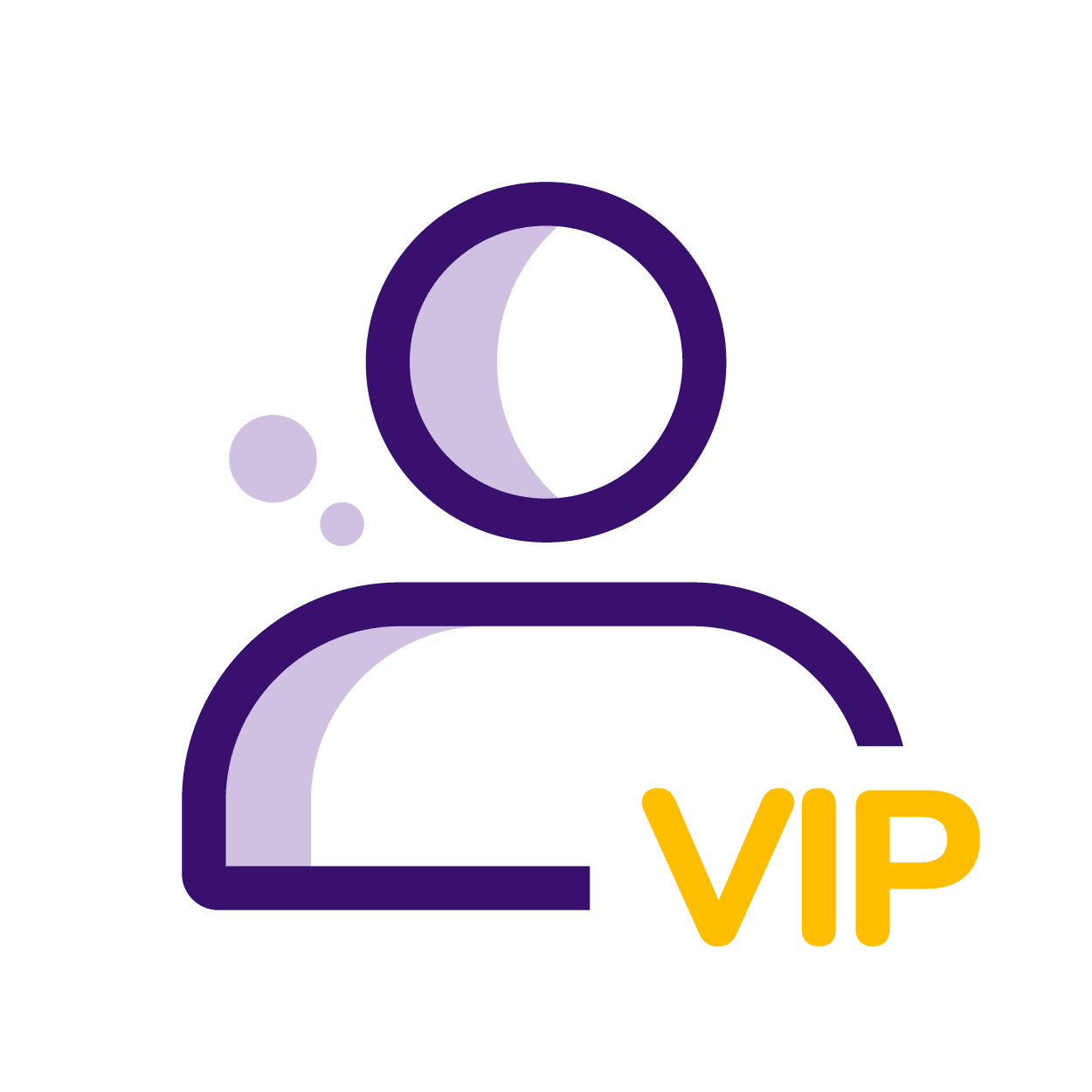 We understand your challenges...
In the vacation rental industry, where having nice guests is a great asset, property managers must keep a close watch on their VIP guests and make every effort to retain them as loyal guests.
A complete and dynamic guest profile helps meet guests' expectations and establish a solid customer base. However, a guest profile might not give the quick information required to distinguish between VIP and normal guests when receiving reservations. Thus, each guest's profile must be investigated thoroughly to say which guest and booking could bring the most value and profit.
The level of your service to the guest can be affected by guest types. You may create various loyalty programs to better serve several VIP guests with different levels of importance. Therefore, allocating each plan to the right guest or group is quite challenging without proper guest categorising.
One of the main purposes of attracting repeat guests is to have a constant source of income to scale your short-term rental business. As a result, the development of new operational teams and groups is bound to happen. Not having tags and marks for VIP guests makes it extremely demanding for new staff to well determine and serve special guests.
How Can Zeevou's VIP Guest Flagging Help?​
Besides Guest CRM and Corporation CRM, Zeevou has recently developed the VIP Guest Flagging feature that helps enrich guests and corporate profiles more than ever. This feature enables you to know your special guests and develop services that appeal to them on a granular level, ultimately enhancing their engagement and loyalty.
You can flag your special guests with Gold, Silver, or Bronze medals, which can be applied to both existing and new guest profiles. It is up to you to define each badge and determine the type of service you offer to each group of guests. This way, you can assure that your personalised offers will impress the right guest.
Guests can be filtered by their badges under the All Guests profiles, and you can, for example, choose to view only Gold guests. The guest's label also appears under the All Bookings, Arrival, and Departure lists under the Guest Level column.
You can also label additional guests, even if the lead guest doesn't have any specific mark. This way, you'll know whether any extra guest for a particular reservation is your VIP guest.
Moreover, this option is available for corporate profiles to get Gold, Silver, or Bronze tags. So, it will be easier to analyse any booking request made by an individual or corporate guest.
Do you want to know how to use this feature? Read our VIP Guest Flagging feature instruction now!
We help you market the right segment and make lookers into loyal bookers.