Listing your place on Airbnb is pretty straightforward. It costs you nothing. You only pay a fee once your property gets booked. As a result, the platform is packed with over 6 million active listings and over 4 million hosts worldwide. All these facts have made the competition intense for hosts. This is why many vacation rental managers are seeking the best ways to have ads on Airbnb to boost their occupancy and increase their Airbnb revenue.
Indeed, there is no paid advertising for listings on Airbnb. The only way to reach organic traffic and rank higher within Airbnb's search results is to work on your listings' Airbnb SEO (Search Engine Optimisation).
Hosts must look beyond the Airbnb platform to reach a wider audience through paid ads. In this article, we have put together a list of social media outlets and channels as places to advertise your listing outside Airbnb.
Before we get started, note that to direct people to your listing and track the traffic to your Airbnb listing, you need to create a Unique URL on Airbnb. Hosts can create a personalised link by going to their listing on Airbnb.
Social Media Marketing
A proven strategy to boost your Airbnb visibility is through social media ads. You can market your properties on Facebook, Instagram, Twitter, TikTok, YouTube and LinkedIn by creating pages and accounts for your listings and regularly posting rich content on these channels. However, paid ads are a shortcut to boosting your Airbnb listings' exposure and enticing the right audience.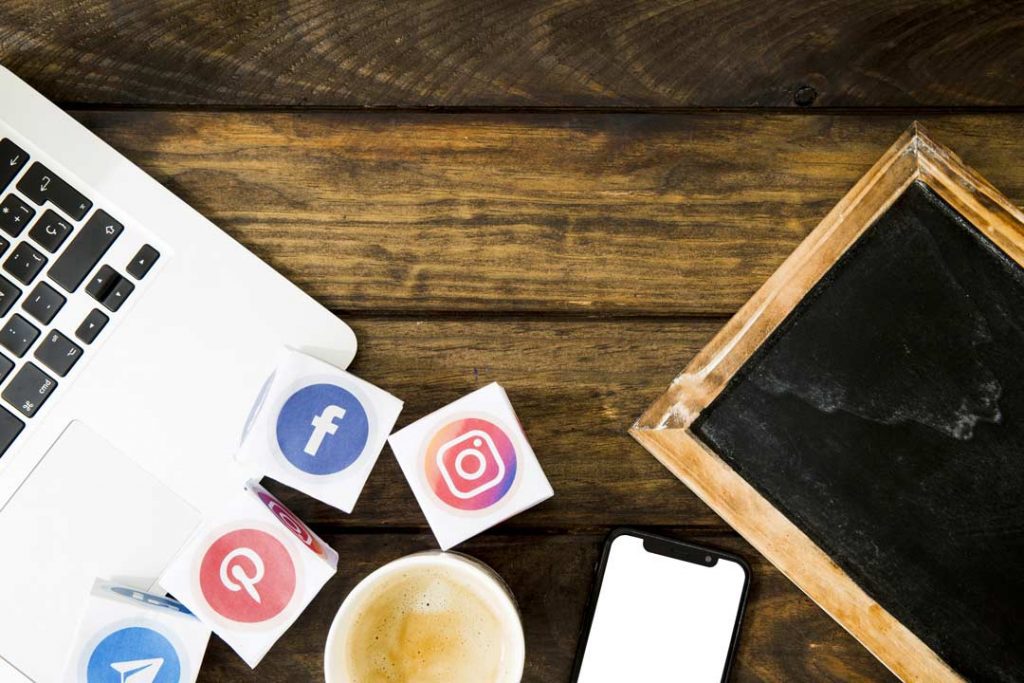 Targeting all social media platforms would be a waste of your marketing budget. So, before you promote your listing through paid social media ads, define your marketing goals and find out which social media platform to invest in. To do so, you must create a persona for your target audience. Then define their demographic, travel goals (leisure, business), and preferences. Furthermore, consider the social media platforms where they mostly spend their time. You can find this information by analysing your guest database, listing reviews, and surveying your guests online or upon check-in. Moreover, you can use Google Analytics to find out more about your guests who book through your direct booking website.
Influencer Marketing
Vacation rental influencer marketing has become a crucial part of many rental businesses' marketing strategies. Travel and lifestyle influencers have a large online community of loyal followers. As a result, they can make your vacation rental get seen by an extensive range of audiences within a short amount of time.
Bloggers and vloggers can make your target guests discover your vacation rental and visualise their stay with you. Their peer-to-peer recommendations encourage a significant number of their visitors to add your destination and rental to their list of experiences to have. 
Influencers are marketing professionals and experienced content creators. They know how to promote a brand and run advertising campaigns from A to Z. Therefore, with their help, you can boost your organic content creation.
Facebook Ads
Facebook is the largest social networking site, with over 2 billion active users. As a result, it is an undeniably ideal digital marketing alternative for rental businesses. You can't just count on the organic search to boost your occupancy rate and reach target guests. You need to allocate some budget for targeted advertising. Launching vacation rental Facebook ads is one of the most affordable options for running ads on Airbnb listings to broaden your audience and ensure that your property gets seen by the proper vacationers.
To run effective ad campaigns on Facebook, you must define your marketing goals and identify your target guests. Facebook Ads Manager allows you to create micro-targeted vacation rental ad campaigns by providing precious information like users' demographic data, interests, purchase behaviour and previous interactions to specifically target your ads at the most likely leads to convert.
Facebook Ads Manager is an easy-to-use and convenient tool that provides useful analytics data. It also enables you to measure and optimise your campaigns' performance.
LinkedIn Ads
Being the world's largest professional social network, LinkedIn offers strong and unique opportunities for promoting your vacation rental brand, increasing web traffic and finding new leads. Besides that, LinkedIn has a powerful pay-per-click (PPC) ads platform offering various ad types to achieve your marketing goals. 
You can choose among various ad campaigns, including Sponsored Content, Message Ads, Dynamic Ads, and Text Ads, to build campaigns based on your specific business goals and your budget. You can narrow down your target audience by demographics, job, industry, company size, education and interests. LinkedIn ads are easy to make. You can create, measure, and optimise your campaigns all in LinkedIn Campaign Manager.
YouTube
Potential guests usually search for videos to see the places they want to visit before making travel arrangements. Gaining organic SEO traffic from Youtube combined with video ads for your vacation rental will give your listing(s) the exposure they need and increase your bookings.
If your video pops up while vacationers search to find out more about your area, your listing has a higher chance of getting clicked on. So, you can showcase your rental property with a video and give them an idea of what it would be like to stay in your place.
YouTube offers a variety of advertising formats, including skippable video ads, non-skippable video ads, bumper ads and overlay ads that help you get the results you want. YouTube Ads use Google data to target your ads to specific users based on their location, age, interests, and other characteristics. So, you can easily reach your desired target groups and send your message to the right audience at the right time.
Creating Airbnb ads on Youtube is pretty straightforward. You can create a video of your vacation rental using your phone and free Youtube tools and resources or hire a professional team and Youtube partner to help.
It is good to know that you can run ads on this platform on any budget. You only pay when someone views your ad or interacts with it, such as by clicking on a call-to-action. Once you set a budget and a monthly cost capacity, you can rest assured that your costs won't surpass your budget.
You must provide a direct link to your Airbnb listing to turn viewers into customers. You can check your Google Ads account to track your ads' views, costs, and budget details. To find out more about your viewers, measure your ads' success and find out if you're reaching the right audience, you must visit the "Analytics" tab in your YouTube account.
Instagram
Being the fourth most prominent social media worldwide, with over 1.4 billion monthly active users, Instagram provides endless opportunities for small businesses to reach a vast pool of potential visitors aged between 18-34. Besides, Instagram is a highly visual platform which helps property managers showcase their vacation rentals in front of many potential visitors.
Instagram marketing for vacation rentals is an excellent alternative to running ads on Airbnb. Focusing on creating consistent content for your Instagram business page is a great way to grow organic traffic on Instagram. However, investing in paid Instagram ads will help to boost your visibility and bookings. 
Instagram ads are straightforward to set up. You can create and manage your ad campaigns by connecting your Instagram account to Facebook and using the Facebook Ads platform. It is also possible to create ads directly from the Instagram ads manager within the app. Moreover, you can promote one of your existing posts by clicking on "Promote" under your post in your business account. You can pause the promotion at any time.
After creating your campaign, you should choose your ad's objective, segmentation, location, budget, and calendar. You can select your ad format from the various ad types Instagram offers. They include Instagram stories, photo ads, video ads, carousel ads, collection ads, and ads in explore. Then, you must choose a budget for your campaign and set how long you want the campaign to last. Before launching your ad, don't forget to add a link or button to redirect users to your listing on Airbnb. 
Pinterest
Many vacationers use Pinterest to get travel inspiration and plan their trips. As a result, it can be another effective social media platform for advertising your vacation rentals and reaching your potential guests. Besides, as every pin includes a link, it gives you an excellent opportunity to increase traffic on your Airbnb listing or your direct booking website. 
Having a Pinterest account and sharing organic pins will boost your brand exposure and improve your rental's visibility. However, you can use paid ads to further increase your exposure and engagement. 
Different ad formats on Pinterest help brands meet their specific goals, including standard pins, carousel ads, video pins ads, shopping pins, and app install pins.
Pinterest ads allow you to target your audience based on gender, location, language, and device. Before starting your Pinterest ad campaign, learn about each format and its benefits for your vacation rental business.
Pinterest Ads Manager can be found in your Pinterest Business account and is easy to use.
You can set how much you'll pay per ad and determine how long your ads run. You only pay for Pinterest ads according to the impressions, engagement, or traffic your promotions entice.
Promoting Your Airbnb on Google
With approximately 2.98 billion monthly visitors and 3.5 billion daily searches, Google is the most popular website worldwide. Google search engine dominates the market, and the majority of people refer to it to get answers to their questions, find products and services they need and buy things. As a result, getting your ad in front of your potential guests when they are looking for what you offer is a smart tactic to increase your conversion rate and grow your bookings.
One way to promote your Airbnb listing on Google is by creating a Google My Business account and optimising it regularly. This is a free Google tool that helps you show up when people search for a place to stay in your area. You can include important information like your address, website, and contact information.
The other way to use Google to drive more traffic to your listing is to create a Google Ad. This is the paid Google advertising tool that will help you show up at the top of the search results. You can run Google Ads with almost every budget. 
 Organic traffic, which results from good SEO and an optimised Google My Business page combined with paid Google advertisements, is key to driving quality traffic to your listings and increasing occupancy levels. 
Google Ads
Google Ads is a paid advertising programme focused on keywords. This means you target a specific keyword on Google and bid on it. Google displays your ad to users who search for that particular keyword on Google Search and Maps.  For instance, your listings' ad will show up at the very top of a Google SERP (Search Engine Results Page) when people search for travel accommodations or places to visit in your area. This way, ads on Google can boost your vacation rental visibility and reach more potential guests if your campaign is implemented correctly. 
Advertising on Google can offer your rental business many advantages, including the ability to reach targeted and qualified leads. You can choose from the many campaign types on Google Ads, such as search, display, video, shopping, discovery, app, local, smart, and performance max. Google Ads is a pay-per-click (PPC) advertising tool. That means you only pay when your ad receives a measurable result, such as a click or an impression. So, you can set a monthly Google Ads campaign budget cap to ensure your expenses won't exceed your intended amount.
Nevertheless, as a smart vacation rental manager, you should always be on top of your expenses to be able to set competitive rates. Airbnb charges hosts different percentages for each property based on several factors. However, host service fees typically vary from 3% to 16%. Google Ads also charges a 12-15% fee.
Consequently, an increase in the costs for reservations coming through your Google ads ends in either a rise in your listing's price or a shrink of your profit margin.
Alternatively, getting your direct booking website in front of your potential guests when they're searching for businesses like yours on Google Search and Maps is your best bet to maximise your returns.
Build Your Direct Booking Website
With millions of active listings worldwide, the competition on Airbnb has never been more challenging for the hosts. Yet, there are no paid ads on Airbnb for promoting listings. So, hosts have no way out to stand out from the crowd except to implement SEO hacks to reach organic traffic and try paid ads on platforms other than Airbnb.
There are various options for advertising your Airbnb listing. By combining organic content and the paid ads discussed in this post, hosts can reach a broader target group and put their Airbnb listing in front of more potential bookers. However, before spending any amount of money on ads to promote your Airbnb listing, beware of what you invest in.
Listing your properties on third-party platforms and maximising your exposure and bookings will seem profitable in the short term. Nevertheless, more reliance on OTAs (Online booking agencies) could slow down your business growth in the long run. OTAs and other booking channels are the primary sources that will help you increase your property's visibility and bring you more bookings.
However, when you list your properties on OTAs, you should pay a high commission rate (15-30%) per booking. This poses a substantial financial burden on you and forces you to follow all OTA policies. In this case, you won't have complete control and independence in marketing your vacation rental(s) and establishing your own brand.
On the other hand, creating your own direct booking website enables you to get commission-free bookings, expand your profit margins, foster your own brand, and build a sustainable future for your business. 
Moreover, you can build your guest database to develop direct communication with your past guests, make relationships with them and send them your announcements and special offers through effective email marketing campaigns. 
The Bottom Line
Airbnb is a perfect online marketplace to display your listing to travellers looking for accommodations in your area and start earning income from your property. Airbnb is a marketing platform especially beneficial to hosts with brand-new listings who need some early exposure.
Nonetheless, you cannot generate the most profit from your rental through Airbnb. For experienced hosts, it doesn't make sense to market their listings either on Airbnb or on any other OTAs. Why should they pay to drive traffic to their OTA listing when they can drive them to their own direct booking website? Why should they pay Airbnb to promote their listings while they are making efforts to do Airbnb's job themselves?
Not only can hosts win more commission-free bookings, but they also reap a lot more advantages of direct booking websites. So, if you're considering marketing your Airbnb listing through channels other than the Airbnb platform, encourage your leads to do direct business with you and keep a bigger share of income in your pockets.