Traditional digital advertising channels have lost their efficiency by large. Ads that rely heavily on words give their place to eye-catching pictures, brief captions and short videos. Travellers increasingly turn to social media as their resource of information and recommendations. As a result, vacation rental managers and hoteliers must attach great importance to vacation rental influencer marketing to promote their brands in the most authentic, engaging and organic way and grow their businesses.
"Nearly 40% of Twitter users say they've made a purchase as a direct result of a Tweet from an influencer."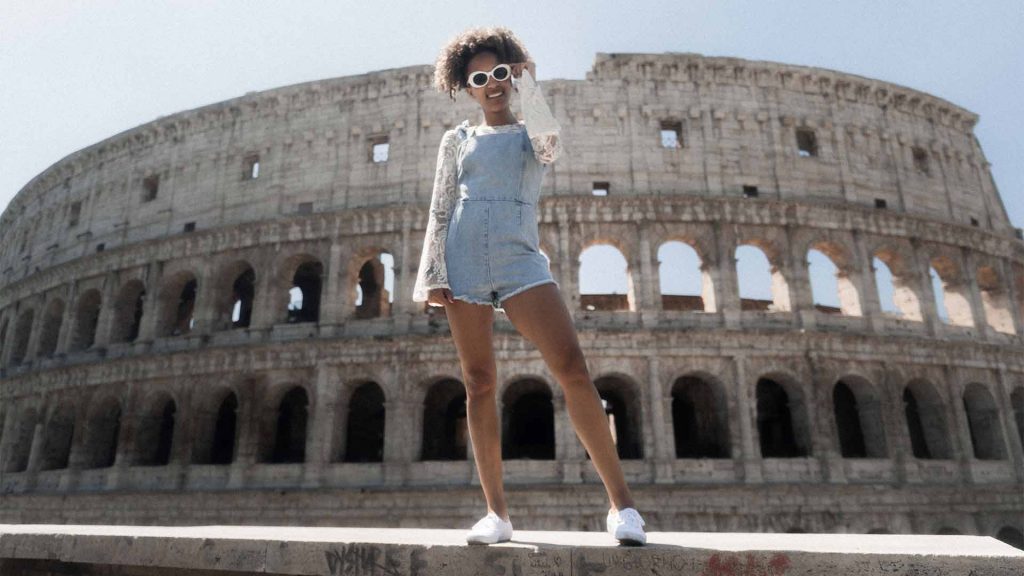 Time to Change Your Mindset about Influencers and Vacation Rental Influencer Marketing
Are you among the vacation rental managers who think of travel influencers as free stay seekers? If yes, we have to break it to you that it is time to change sides and look at this new marketing method in a different light.
Some influencers may be working on building their influencer brands and willing to advertise products or services in exchange for a free vacation. Nevertheless, professional travel influencers are looking far beyond free facilities and services.
As they have gained a large social media following centred around hard work and engaging content, influencers are committed to providing their followers with trustworthy unique recommendations. They try so hard to keep their recommendations honest and improve their branding. So, when staying at your place, they aren't taking vacations but working seriously.
What Can Vacation Rental Influencers Bring to Your Rental Business?
Influencers are increasingly taking on a more prominent position in marketing. They have less audience, yet their relationship with their followers is much stronger than that of celebrities. Influencers have become an integral part of many brands' marketing strategies, and vacation rentals are no exception. We've briefed a few significant benefits of vacation rental influencer marketing for your rental business.
Spread the Experience around
Vacation rental influencers share their real-time moments with their followers and give them a peek at what it's like to stay at your vacation home. Peer-to-peer recommendations and the honest reviews of people who have actually experienced staying at your home helps convert potential customers. Asking influencers to review your services is much valuable and trustworthy than traditional celebrity endorsements or advertisements. It makes your target guests find out about your vacation rental, visualise their stay with you and add your destination and rental to their own bucket lists.
Make Your Rental Seen
By having a large online community of loyal followers, travel and lifestyle influencers give your vacation rental the exposure it needs and make it seen by an extensive range of audience within a short amount of time.
Millennials-the generation born between 1981 and 1997, currently between 24 and 40 years of age- make 27 per cent of the global population. Millennials are the world's most important generation for most industries because they are in young adulthood and the high consumption stage.
As a result, many short-term rental managers want to know more about Millennials, reaching out and appealing to them. Millennial travellers are social-media savvy, and Facebook, YouTube, Twitter, Tik Tok and Instagram play a significant role in their lives. Therefore, vacation rental influencer marketing can be a new effective way to market to this young demographic.
Take the Heavy Load of Advertising off Your Shoulders
Influencers are marketing experts and content creation specialists. They know the ins and outs of promoting a brand and running influencer campaigns from a to z. Therefore, you can completely outsource your advertising to them without being worried about any step of the process.
Whether it is offering a fresh, eye-catching perspective of your vacation home or running fascinating contests and Sweepstakes, they always have something up their sleeves to catch the eyes.
Give You a Better Understanding of Your Target Guests
Travel trends change rapidly, and technology is constantly evolving. It can be a struggle to keep up with the latest industry trends and guest expectations. Travel influencers can provide you with valuable feedback and help you understand your guests better. They help you picture what the travel industry is currently like and work as valuable sources of information and advice on the latest guest behaviours and standard practices.
Inspire Travel
Travel influencers market not only destinations and accommodations but also encourage travelling and making new experiences. Influencers inspire travel by providing reliable advice ranging from tips on travelling on a budget and making perfect itineraries to balancing work and leisure. They change their followers' travel mindset by cheering them up to travel and pursue their adventures and put taking a trip on top of their financial priorities.
Boost Your Organic Content Creation
Influencers are fantastic content creators. They take fascinating photos, make attractive videos, and write compelling copy, which you can use in all your promotional materials. They can be the starting point of social media campaigns that create amazing user-generated content for your brand that boost your credibility and build trust.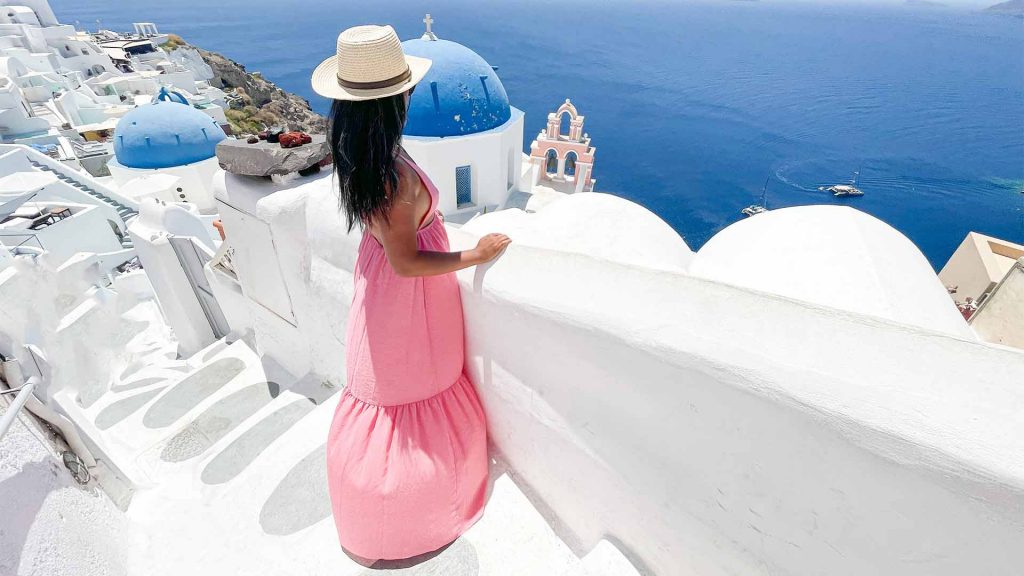 How to prepare for Vacation Rental Influencer Campaigns
Before taking any steps for vacation rental influencer marketing, you need to ensure you have all the requirements for running an influencer campaign. Be entirely ready to reap the incredible results vacation rental influencer marketing will bring to your business.
Optimise your website and ensure it is mobile-friendly enough. Revitalise your social media accounts and increase your online presence. Make sure you've paved the way for travellers seeking more information or wanting to make a booking.
Document your goals and budget. You might set your goal as one or more of the following or follow unique goals of your own.
boosting social media followers
driving more traffic to your direct booking website
Think of the way you will measure the influencer campaigns' success rate. You can ask the influencers to give their followers a particular link, a UTM tracking code, a discount code, or simply ask guests how they found you when they book.
Look for the Perfect Matches
With the presence of many websites whose job is to match influencers and business owners, finding suitable options is no hassle. Websites like Followerwonk, BuzzSumo, influence.co, binfluencer and Geopiq have already researched for you and offer lists of the top influencers in particular industries detailing influencers' follower count, niche, and blog link. In addition, you can do a hashtag search to spot the influencers who consistently use the hashtags related to your business.
How to Choose the Right Influencers among a Myriad of Options
Follower Count
Audience size is important but is not as crucial as having a particular type of followers. It is also worth considering several other factors like the social media platform, the type of content the influencers produce, and their followers' age, gender, marital status, purchasing power, buying habits and interests.
There are two types of social media influencers: micro-influencers, which have 2,000 to 100K followers, and macro-influencers, with over 100K followers and celebrity status. Although reaching a massive number of followers might sound appealing to all business owners, it won't guarantee the results you expect as macro-influencers target too broad an audience and lose their relatability. Micro-influencers with very specific audiences, higher engagement rates and more authenticity might work better than well-known influencers for your vacation rental business.
Influencer Style
Pick the most relevant influencers for your marketing campaign based on the lifestyle they represent and the kind of trips they go on. Make sure your vacation home has the right destination and price for its audience. For example, if you manage a vacation rental farm, you'd better count on the influencers promoting family trips and staycations rather than high-end travel experiences.
Have a careful look at the influencers' post feed to see if they have worked with the same types of vacation rentals before. If their feed is full of vacation houses similar to yours, they won't be the best fit for your business as they can't help you set yourself apart from the many rentals there.
Engagement Rate
Before starting any negotiations with your candidates, follow them on different social media platforms and track their activity for a while to make sure they are active enough, post consistently and have a genuine engagement on their profiles.
You can calculate an influencer's engagement rate roughly through this formula:
Total number of likes and comments(of their latest posts)/their follower count x 100
For instance, if a post has 13794 likes and 20 comments with 164k followers, their engagement rate will make:
(13794+20) ÷164000 x 100=8.4%
Influencers with an engagement rate of 3% or higher are the ones you should look for. A disparity in the number of followers and likes is a warning sign for fake followers and robotic likes or comments. Moreover, look for authentic relationships, like back and forth comments and conversations.
Content Quality
Check your potential influencers' accounts on Facebook, Instagram, Twitter, YouTube and Snapchat and scroll through their posts history, look at photos and read captions to assess the content they have delivered. Do their posts match your niche and your brand? Does their voice sound compelling and honest enough to you? Choose influencers with a style that best fits your brand voice because you will use their content on your own channels.
The Cost
Influencer costs vary across different platforms and depend on many factors like follower count, reach and engagement, campaign goals, number and type of posts and required time and effort for the influencers. Travel influencers can charge you from a few nights of free stay at your property to thousands of pounds per post.
Whatever the price, if done right, you can get more than expected returns out of vacation rental influencer marketing. Branded partnerships with social media influencers help you retaliate the costs by giving your bookings a boost.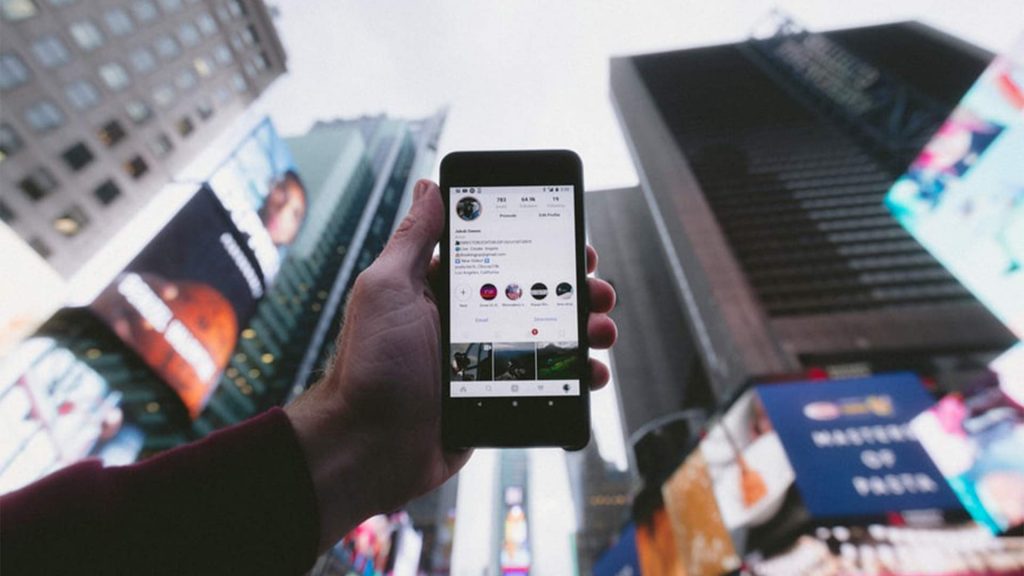 Destination bloggers and travellers can take your short-term rental brand to the next level by generating relatable content brought about by real experiences. As a result, learning how to leverage influencer marketing is one of the marketing skills every vacation rental manager must acquire today.
Invite influential travel figures that fit your brand image to stay at your place and build a substantial number of quality leads that will book your property for their next trip soon. Build and maintain relationships with influencers and leave the rest to them. Let them employ their knowledge, experience and creativity to promote your business in their own style. Just remember to be committed to what you promise in your campaign, as vacation rental influencer marketing is all about mutual trust and authenticity.