Building a direct booking website is just the beginning. You should know how to optimise your website performance and make it more responsive and mobile-friendly to reach new guests and grow your business. There are numerous free Google tools you can take advantage of and improve your website. The following are top Google tools for your direct booking website.
Once your website is launched, you want to track your website traffic and gain important information about the people visiting your website. Google Analytics helps you find out data such as the number of visitors, the time spent on your website, the kind of keywords they used, how they interacted with your website, and the top viewed pages.
These insights enable you to optimise the pages that aren't functioning well – driving traffic or converting. So, the users' experience will be enhanced, and conversion rates will gradually increase.
You can insert your tracking code into Zeevou Hub to collect such data mentioned above.
Google Search Console
This free Google tool monitors and maintains your website and measures its search traffic and performance. In addition, Google Search Console identifies and fixes issues such as broken links, enables you to check the indexing status and visibility of your website and displays which sites link to your website. So, it's considered an essential tool for Search Engine Optimisation (SEO).
You can take advantage of Google Search Console in Zeevou Hub by entering your verification code.
Google Tag Manager
Google Tag Manager is a tag management system that lets you update JavaScript and HTML tags on your website or mobile app without a developer's help. You can easily manage all tags, including tags for AdWords conversion tracking code, Facebook pixels, site analytics, remarketing and more on your own. Besides that, this free management system works as a middle-man among all the Google Tools for direct booking website that helps you add Google Analytics tracking codes to your website.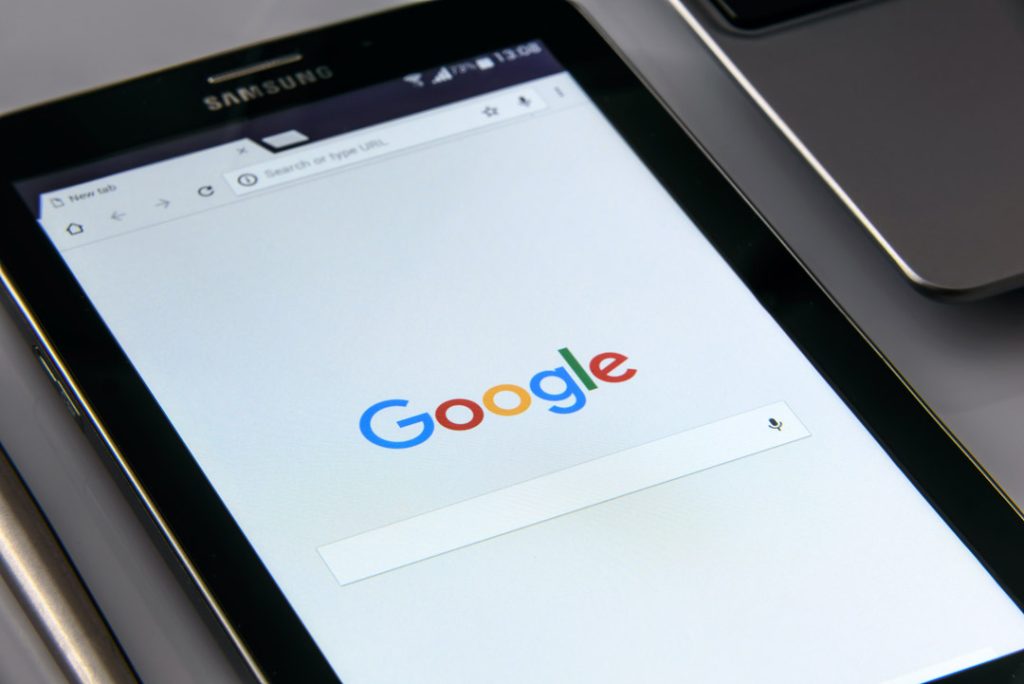 This tool eliminates the tedious and difficult manual process of creating tags, reduce human errors and lets developers focus on more important tasks. In addition, Google Tag Manager increases the efficiency and accuracy of the analytics system and enables you to access quality, detailed reports.
Google PageSpeed Insights
This tool tests your direct booking website performance on both mobile and desktop devices and provides a report including suggestions on page improvement. The report consists of both field and lab data and classifies their quality into three buckets: Good, Needs Improvement, or Poor. Besides that, PageSpeed Insights offers a performance score for the page by running Lighthouse. A score of 90 or above is categorised as a good page. A score range of 50-90 needs improvement, and below 50 is labelled as poor. Moreover, Google PageSpeed Insights lets you optimise your user's experience.
Google My Business
Google My Business strengthens your online presence across Google by showing up your rentals on local searches and Google Maps. This Google Tool for direct booking website gives you the ability to manage and optimise your business profile on Google. You can set your profile and share your essential information such as phone number, unique amenities, photos and logo, and a link to your website. In addition, Google My Business allows you to post your special offers, reply to  direct messages and queries manually or automatically and respond to reviews. 
Google Optimise
Google Optimise is a web optimisation tool to increase your conversion rates by running various experiments such as A/B, Redirect, and Multivariate tests. This free tool puts your predictions to the test, which means it tests your variants, assesses your experiment's result, and ultimately tells you which variant is the winner. Finally, you can deploy the leader variant to all your visitors or specific groups. You can test alternate website designs, contents and layouts with a subset of your users. So, Google Optimise helps you personalise your website and improve your Return on Investment (ROI).
For instance, if you aim to increase the number of your direct bookings, you can test different calls to action, button colours, wording, sizes and images, etc.
Google Ads
Google Ads is a paid advertising programme for which you must pay per click. Your ads with specific keywords will show up on Google when people search for properties like yours. You can choose different campaign types on Google Ads such as Search, Video, and Shopping. In addition, Google Ads allows you to set the time and location of displaying the ads. So, this will increase your visibility, drive more traffic to your direct booking website and help reach more potential guests.
Hotel Free Booking Links
You can drive more traffic to your website and connect with more potential guests at no cost by displaying your properties using Hotel Free Booking Links. Your direct booking website will appear across Google, and visitors will be redirected to your landing page by clicking on your link. This free Google tool for direct booking website the ranking of links based on a variety of factors such as consumer preference, the value offered to the user, landing page experience, etc. 
Google Lighthouse
Google Lighthouse enhances the quality of web pages by auditing the performance, accessibility, SEO, progressive web pages and more. The audit's result provides powerful insights that will be shown in a report, and you can apply the indicators to improve the page and your user experience. You can run audits in different ways: in Chrome DevTools, as a Chrome extension, as a Node module, and from a web UI.
Google Keyword Planner
Discovering the right keyword is a crucial factor in crafting relevant content. Google Keyword Planner comes in handy to find keyword ideas specific to your audience and business. This free tool displays the search volume data and can help you with content planning for a better SEO and ranking score.
Google Trend
Google Trend lets you gain insights about your guests, their requirements and preferences by analysing the top search queries on Google. The result will be displayed as graphs. This tool helps you discover your visitors' interests and create content based on trending topics. So, writing about trend topics grabs the audience's attention and drives more traffic to your website.
Google Vacation Rentals
Google Vacation Rentals allows travelers to discover and book vacation rental properties directly through Google's search and travel services. It aggregates and displays vacation rental listings from various partners, providing users with a convenient way to find and compare accommodations for their travel needs. Through Google Vacation Rentals, users can browse a wide range of vacation rental options, including homes, apartments, condos, and more.
They can view property details, photos, availability, and pricing information. Users can also filter their search results based on location, dates, and other criteria to find the perfect vacation rental that suits their preferences. This integration provides increased visibility for property owners and managers, allowing them to reach a broader audience and attract more potential guests.
We will be pleased to hear about your experiences regarding the Google tools introduced here. Please share your thoughts and questions below.