Visual information is crucial in enticing more visitors and converting lookers into bookers. Although images and videos display what your property offers, an Airbnb virtual tour goes beyond these and provides abundant visual information. This interactive marketing tool allows the audience to walk through your property and gives them a sense of being there.
Let's delve deeper into the various aspects of Airbnb virtual tours for your short-term rental business.
What Is an Airbnb Virtual Tour?
An Airbnb virtual tour is a digital simulation of your Airbnb property that is composed of a sequence of 360-degree images or videos. It is designed to allow potential guests to navigate your rental and see what it truly is. You can add sounds and music to your virtual tour. Furthermore, travellers can view this virtual experience through their desktop or mobile browser.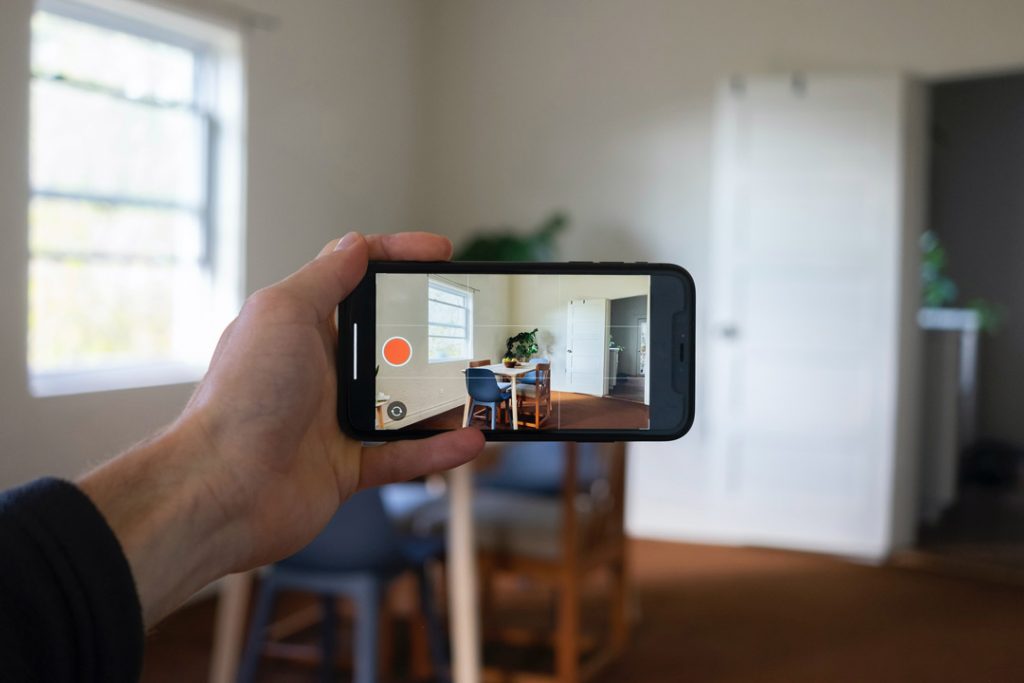 Benefits of an Airbnb Virtual Tour for Your Vacation Rental
Images and descriptions usually don't represent a sense of a place. This is why a virtual tour can create the feeling of being at an Airbnb and visualise what it looks like.
A 3D look eliminates the misconception of lighting, angles, and positioning. So, this tool lets travellers set their expectations before starting their journey, and when their expectations are met, they will be more satisfied with their stay. This process will lead to a better guest experience and ultimately more glowing reviews.
Furthermore, booking for the first time can be daunting. Airbnb virtual tours can provide reassurance for worried guests by giving them an interactive experience. They can understand your property completely by exploring each corner of your rental without leaving their home. So, this tool will help turn your lookers into bookers and lead to higher income.
Virtual tour technology isn't just useful for the marketing stage; it can also be beneficial once the guests stay at your property. For instance, it can be employed to teach tenants how to use property amenities, including altering the thermostat or using the smart facilities of your rental. Or, Airbnb virtual tours can come in handy when you want to show your surrounding attractions and activities in the local area.
Which Main Parts Should be Covered in Your Airbnb Virtual Tour?
Property description, including property's location (name of city and country), size (number of bedrooms), and type (house, apartment, cabin, etc.).
Each room and include some extra information about each room.
Your house exterior, mainly if the outside has been designed with an elegant garden and swimming pool.
Your surrounding environment and historical attractions to display your town's atmosphere and culture;
Your contact details, such as contact number, email address, and website, to allow travellers to connect with you and make bookings.
How Can You Create An Airbnb Virtual Tour?
If you've decided to add a virtual tour, you can do it in two ways.
The first and easiest way is to work with third-party services, such as Matterport or CloudPano. This method enables you to create more professional and high-quality virtual tours. The second option is to make virtual tours yourself, which requires film production skills and editing equipment.
Where Can You Publish Your Airbnb Virtual Tour?
After creating your Airbnb walk-through tour, it's time to share it. You can distribute your virtual tour on various channels to get more views. Below is the list of channels to upload your tour:
Airbnb Website
Airbnb is the most popular channel to promote your short-term rental. Many new and exciting travellers across the world visit this third-party website. So, it's a proper channel to upload your virtual tour.
Direct Booking Website
Your direct booking website is one of the most effective tools to scale up your vacation rental business. It gives you great opportunities to promote your brand story and get more direct bookings. Include your virtual tour on your own website to entice more travellers.
YouTube
YouTube is a preferred video-sharing platform on the Internet. In other words, it's one of the most visited websites, and many individuals watch videos there. So, it's an excellent channel to share your virtual tour.
Social Media
Social media are visual communication tools that can enhance user engagement. That said, uploading your virtual tour can improve your online presence and motivate the audience to book your rental.
How to Add a Virtual Tour to Your Airbnb Listing?
Airbnb doesn't support embedding virtual tours into your listing. However, you can add a QR code in the image gallery to address this challenge.
If you aim to add a QR code, simply use QR code generators, such as QRCode Monkey.