Thanks to the growth of online booking platforms, vacationers are provided with various options for the accommodation they are seeking and can easily compare the prices of different listings. Therefore, everything comes second to pricing in a highly competitive market like today's hospitality.
Fixed rates can no longer respond to the dynamic demand of today's volatile short-term rental market. They lead a business to overpricing and underpricing, both of which directly result in lost profits. Dynamic pricing for vacation rentals boosts occupancy rates and helps you achieve better profit margins.
Let's do a little more digging into vacation rental dynamic pricing advantages and disadvantages.
What Is Dynamic Pricing for Vacation Rentals?
Dynamic or real-time pricing is constantly changing the price of your vacation rental rates according to supply and demand and other relevant market data.
In simple words, it is the practice of setting flexible, tailored prices for each night of your short-term rental to avoid low occupancy rates and boost revenue.
Dynamic pricing is a totally data-driven method which uses the analysis of real-time market data for pricing. In this method, a base rate is defined. Then, it is optimised by the analysis of the past and future supply and demand data, and other historic and real-time data of the market and the property.
The Benefits of Dynamic Pricing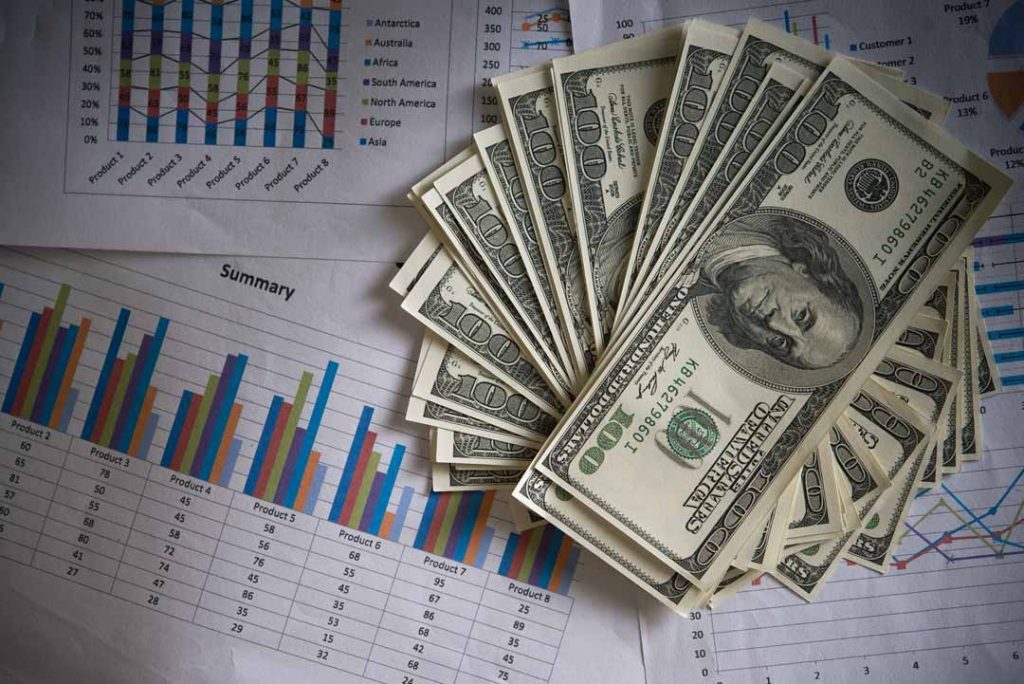 Maximise Your Profit
There is a narrow border between pricing too high and losing opportunities versus charging low rates and selling your property short. Dynamic pricing helps you figure this margin out and capture the best rate for each booking.
Dynamic pricing allows you to maximise your return by setting the most competitive possible nightly and weekly rates. You can also make sure that your prices never go lower than a certain price to sell below costs by setting floor prices.
Boost Your Occupancy
Vacant nights equal zero revenue. You won't leave vacancies on your vacation rental's calendar by applying dynamic pricing, which sets higher prices for in-demand nights and lower rates to create higher levels of demand for hard-to-sell nights and entice last-minute reservations.
Dynamic pricing examines all the analytics variables relevant to the vacation rental. They include market supply and demand, seasonal and day-of-week trends, reviews, local events and holiday predictions – to name a few. To maximise your occupancy rate, you should consider these analytics and not make modifications to your occupancy without reviewing them.
The dynamic pricing algorithm will adjust minimum stays to avoid gap days according to your booking calendar.
Stay Ahead of the Competition
For each vacation rental, there are a significant number of competitors in the market. Dynamic pricing for vacation rentals is an essential solution to beat up the competition more easily.
Having access to the crowds of online booking websites to view a list of prices for the same supply of vacation rentals from different hosts has made travellers more price-sensitive. Accommodation seekers can easily compare rates and find the cheapest deals. That's why the competition has become fiercer than ever for property owners. The dynamic pricing method ensures your vacation rental will never fall behind the competition.
Now that we've talked about dynamic pricing advantages, let's take a look at its disadvantages.
The Drawbacks of Dynamic Pricing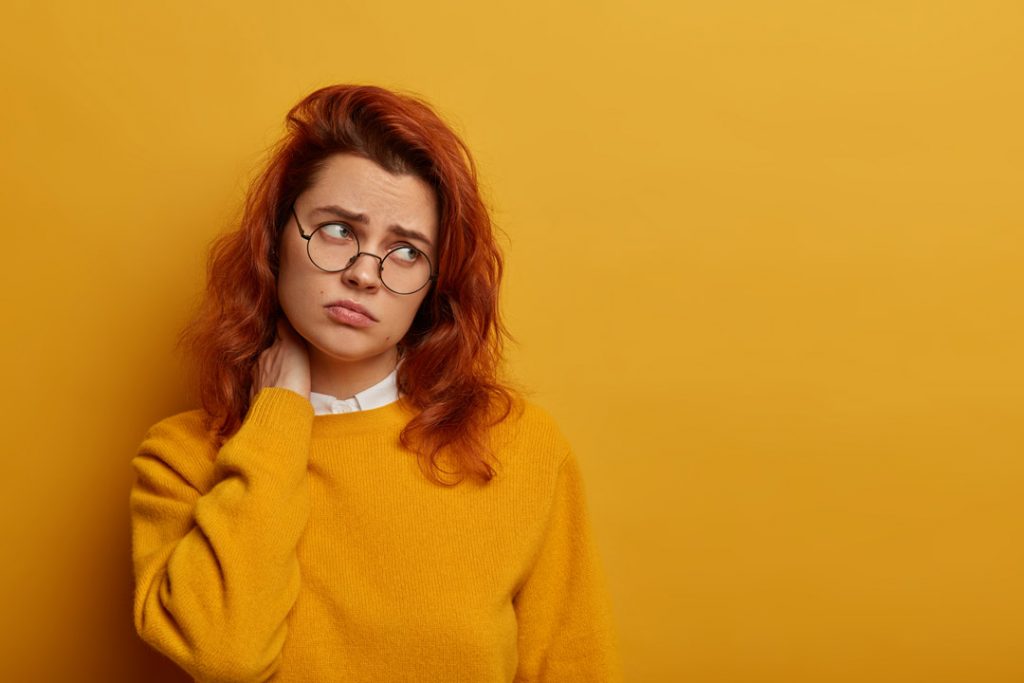 Keeps the Guests Unhappy with the Prices
One of the objections to dynamic pricing is the likelihood of customer dissatisfaction due to frequent price changes. The opponents of this pricing method believe that customers might get offended because of price fluctuations.
Dynamic pricing algorithms change based on the influential factors of supply and demand. These factors include seasonality, local history, special events, holiday demand predictions, day-of-the-week demand and market activity.
Because of the seasonal nature of hospitality, a high diversity of accommodation and travel types, and the volatility of demand, the customers in this market already expect constantly changing prices. So, not only do they mind the price changes, but the price-motivated accommodation seekers will also take advantage of this pricing model. Consequently, they find the accommodation that best matches their budget.
Brings a Bit of Complication to Hosts
One of the other disadvantages of dynamic pricing is that manually doing vacation rental pricing is too much work. It is much easier to set fixed prices for low season and high season or weekdays and weekends once per year than constantly collecting and analysing data and making calculations.
It gets even more difficult if you run multiple listings across multiple locations around the world. Besides taking too much time and energy, there is no way vacation rental managers can make sure that they have chosen the best rates for their rentals. Even if they attain the best rates, how can they distribute them to different channels?
Besides, pricing is only one of the numerous tasks a vacation rental manager must carry out. Property managers might not have the required revenue management skills or expertise in data analytics.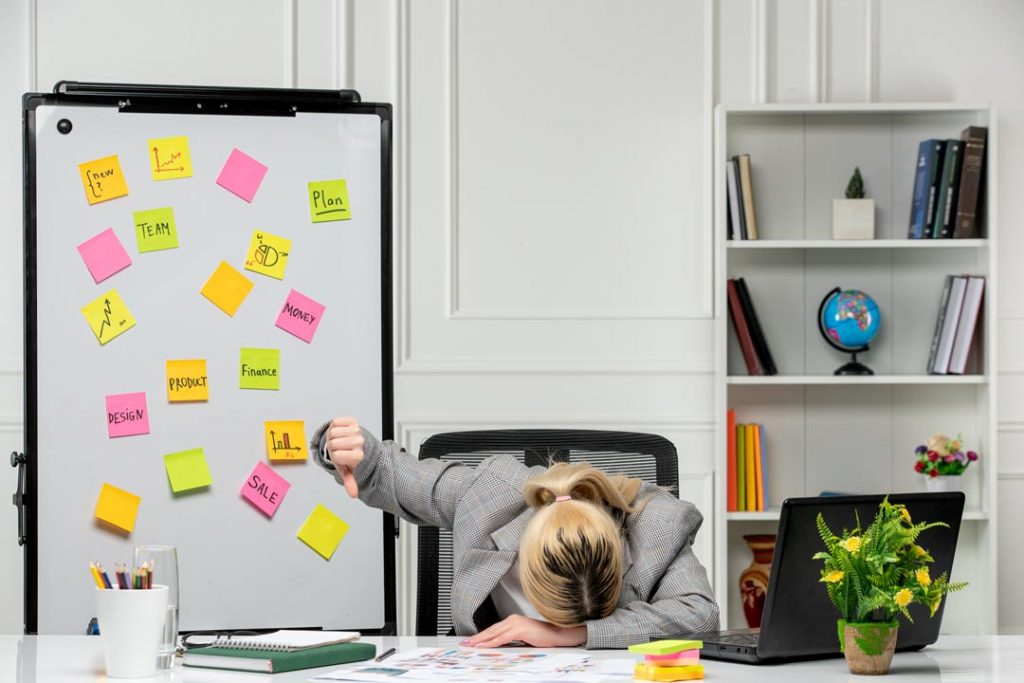 Luckily, property managers don't have to set rates manually. With the help of technology, dynamic pricing is no longer a manual, time-consuming, and costly process. Fortunately, various dynamic pricing software come to the rescue of busy short-term rental managers by providing tailored price recommendations by analysing market data.
Revenue management software will take charge of calculating and automatically updating vacation rental prices on most channels.
The hosts can also put their insights into practice and fix the recommended prices according to their experience. The vacation rental dynamic pricing software easily integrates with many PMSes and channel managers. It pushes the dynamic rates directly to OTAs and booking platforms.
Additionally, another tool that can enhance your pricing accuracy and efficiency is the property deal analyser. This tool performs precise analysis of property profit and provides data for accurate pricing decisions, reducing the risk of underpricing.
In a highly-competitive seasonal market like hospitality, your rental business's success depends heavily on the price. Hence, vacation rental price optimisation must not be overlooked. Dynamic pricing is a method proven to choose the best prices for your property. A method taking into account supply and demand and other historic and real-time market data.
The Solution of Zeevou's Dynamic Pricing
Zeevou's Dynamic Rates feature enables you to receive dynamic rates for your rate plans and apply them within a minimum and maximum preferred rate boundary for a 30-day rolling period in your calendar.
Before sliding into how Zeevou actually takes the guesswork out of pricing, let's dig deeper into some of the benefits and solutions Zeevou provides with its dynamic pricing integrations.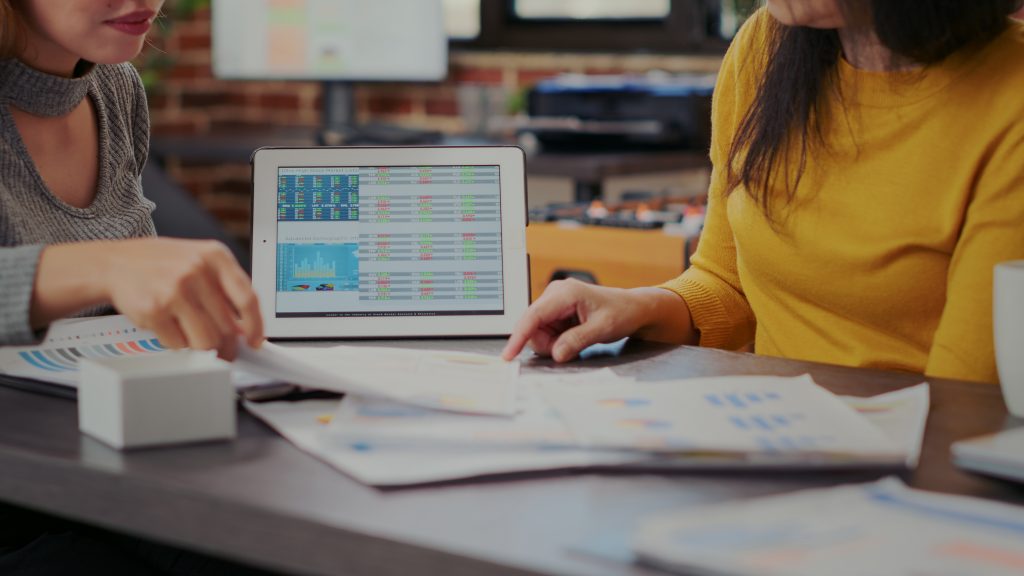 Save Time with Automation
In line with Zeevou's primary aim, the offered dynamic pricing tool provides cutting-edge automation to short-term rental businesses. It will minimise human error in setting default and nightly rates, thus giving hosts and property owners more time and freedom. That being the case, they could grow other aspects of their lives as well.
You could easily skip hours of searching for the ideal rate for your vacation rental for any given night. Also, you can let the dynamic pricing engine analyse the market environment and examine a broad range of vacation rental analytics variables, including calendar events, competitive rates in the area, booking pace, etc.
Set Dynamic Rates Effortlessly
Zeevou's dynamic pricing feature results from the collaboration of Zeevou and PriceLabs. The user-friendly interface makes setting dynamic rates so easy. You can set it up and sync your properties painlessly.
This dynamic pricing tool provides you with training and support to help you learn more about different pricing strategies you can adopt and market fluctuations. You'll experience an undemanding process of setting up rules, limits, and minimum/maximum prices and will receive an extensive set of customisation options to get ultimate control over your pricing strategy.
Earn More with Accurate Pricing
Knowing the high and low seasons of your hospitality business is one thing; knowing precisely how much higher or lower you can go with your prices is another. Here comes our dynamic pricing tool with a large database to help avoid over- or under-charging.
Pricing accurately will leave you any money on the table and, more importantly, will add to your occupancy and thus profits.
How Zeevou's Dynamic Pricing Work?
In order to activate and use Zeevou's dynamic pricing, go to Listings -> Unit Types -> Dynamic Pricing and enable the Dynamic Pricing toggle. Afterwards, you get to set the Min Rate and Max Rate and then mark the Rate Plan you want the dynamic rates to apply to. Finally, Save your configuration.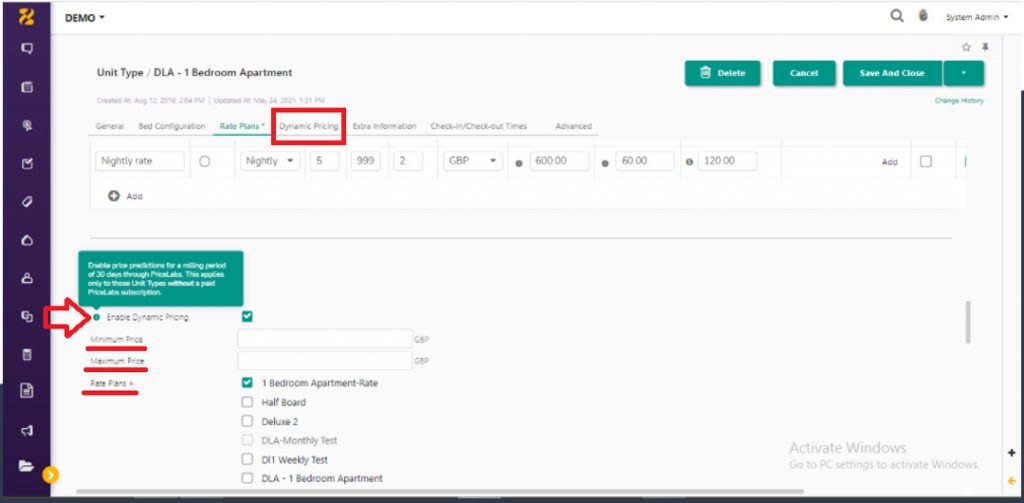 Setting Min Rate is helpful as you can take the operational costs of your vacation rental into consideration and not lose revenue unintentionally.
Please note that the selected rate plan's currency should be the same as the currency set in the Unit Type settings.
Moreover, Dynamic Pricing just pushes nightly rates – not weekly and monthly rates. So, you can only select the nightly rate plan types under Dynamic Pricing.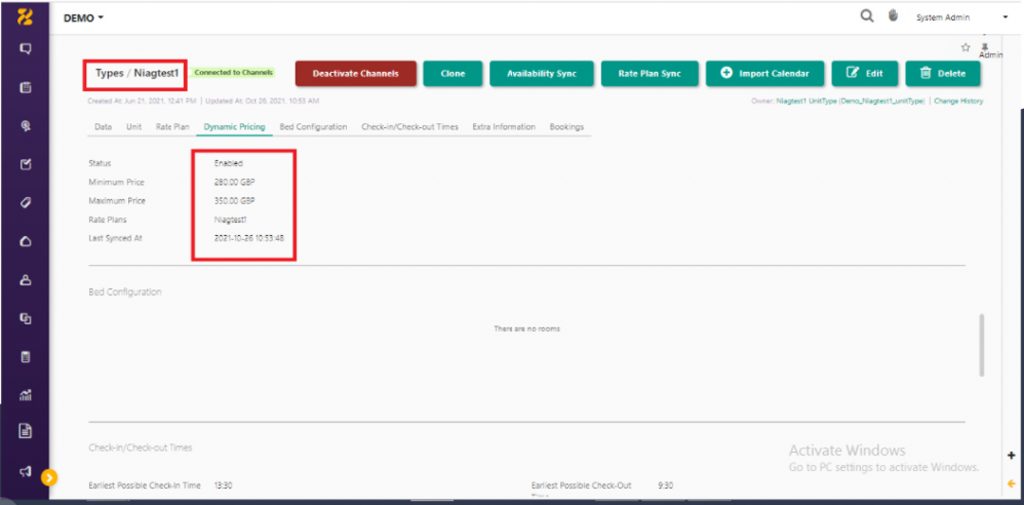 The Rates & Availability Calendar of Zeevou shows the specified dynamic rates in front of the relevant rate plan for the unit type for 30 days.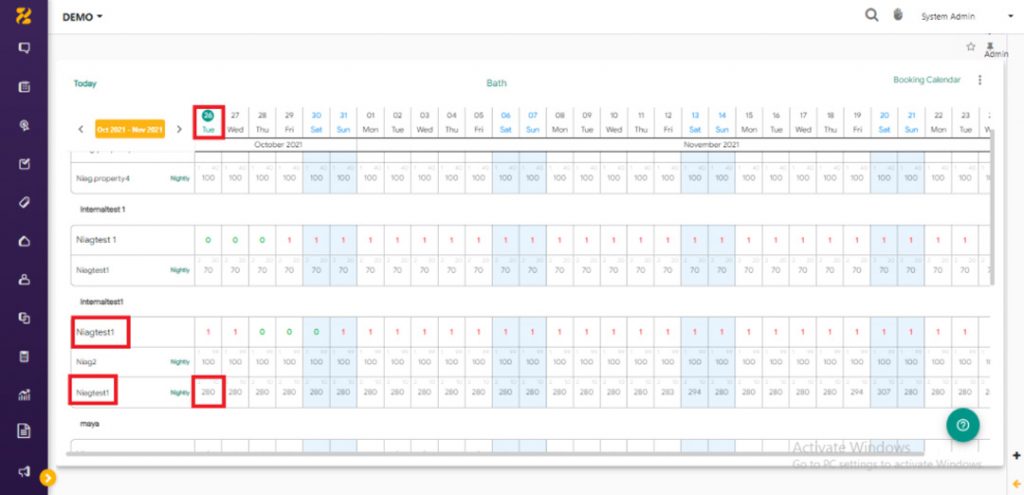 Also, the index of nightly rates for the respective rate plan and the unit type shows received rates. After the next 30 days, the rates set in Zeevou will be populated in the Rates and Availability Calendar.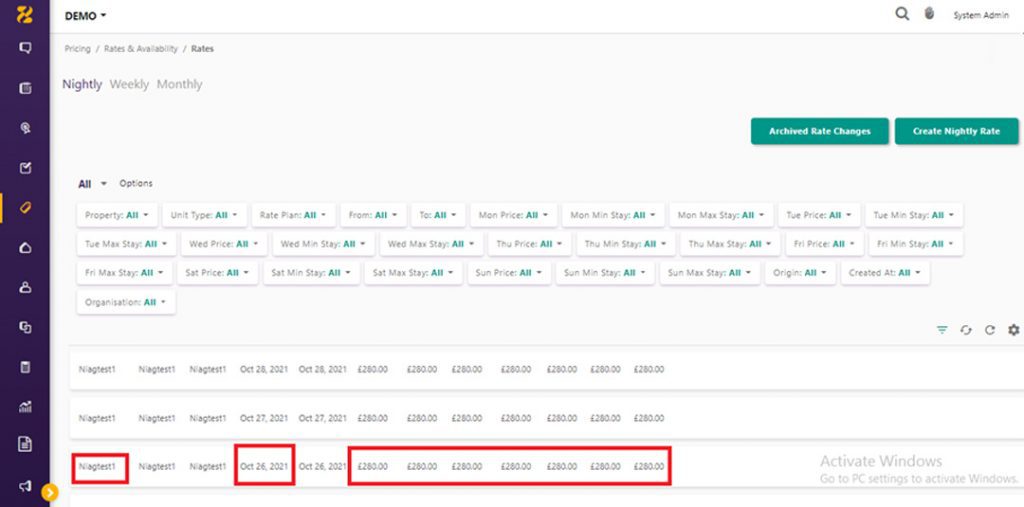 You can use this integration for free. However, if you start using Pricelabs' paid subscriptions, after receiving the first API rates (even the free trial), this free integration will be disconnected automatically.
Concluding Remarks
Dynamic pricing has its own advantages and disadvantages, but its benefits outweigh its drawbacks. So, if you are using a property management software/system (PMS) or channel manager, make sure they support dynamic pricing or integrate with at least one robust vacation rental dynamic pricing solution to maximise your profit margins by setting the right rates.