Food and beverage are integral parts of the hospitality business. As a vacation rental manager, you need to put together, present and serve healthy food to your guests. So, it would be best if you consider various tips for preparing food and beverages for your tenants.
On the occasion of World Food Day, which aims to defeat global hunger and improve nutrition and food security, we are going to give you some tips on what food and beverages should be stocked in your kitchen and how to provide healthier and sustainable food and avoid food waste.
Stock Your Kitchen with Cooking Basics
It is recommended to provide snacks, beverages and condiments for your guests. Due to the significance of breakfast as the most important meal of the day, you can offer some items to choose from, such as cereal, milk, eggs, an assortment of cheese, oatmeal, pancake, fresh jam, and bread. Putting together these items upfront will indicate how you are a thoughtful host.
Fresh fruits are the healthiest snack and can be used as a fantastic salad ingredient. For instance, berries, apples, bananas, mushrooms, lemons, and tomatoes can be stored in your fridge or can be left in a visible spot like on a countertop. If these fruits and vegetables are purchased from a locally-owned market or cultivated in your garden or backyard, you will please your guests' appetite and encourage them to purchase more local foods during their stay.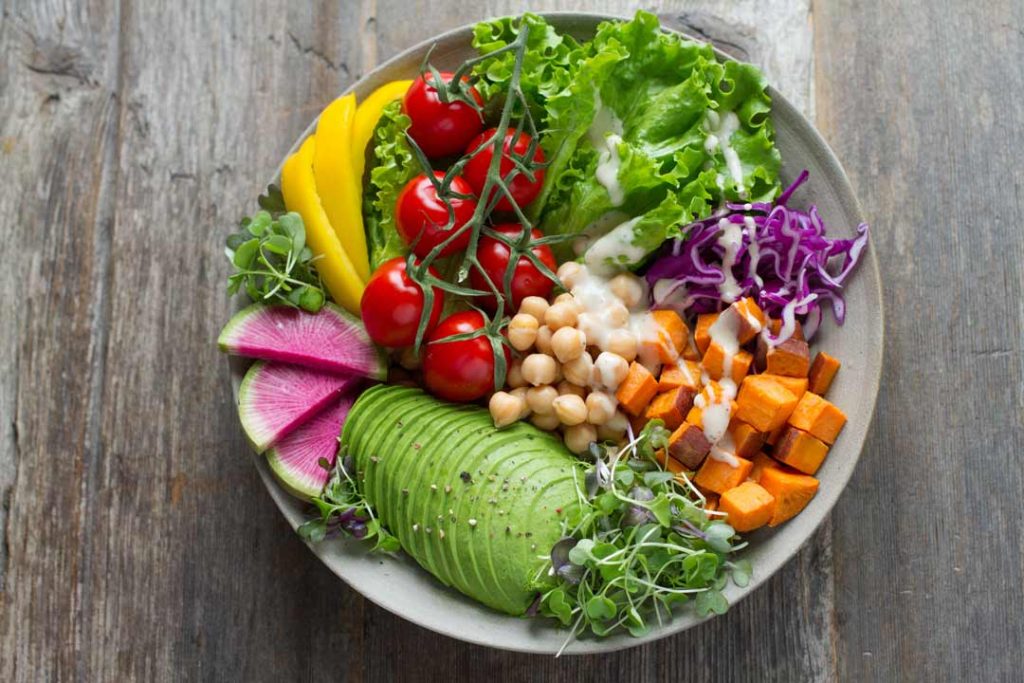 You can prepare a platter of cold food, including cheeses, meats, olives and small fruits. Putting together this quick and easy snack and keeping it in your fridge enables your guests to enjoy it whenever they are hungry.
To make your guests feel at home and impress them, you can keep a stash of various teas and a small selection of coffee and coffee-making facilities. You can set up a coffee bar in a separate area of your kitchen like on your countertop and put a simple coffee maker there. If you want to provide instant coffee, try to offer different boxes of packets with different flavours.
Furthermore, you can opt for healthier beverages that contain less sugar and are loaded with antioxidants such as Brasilia Blueberry and Molokai Coconut.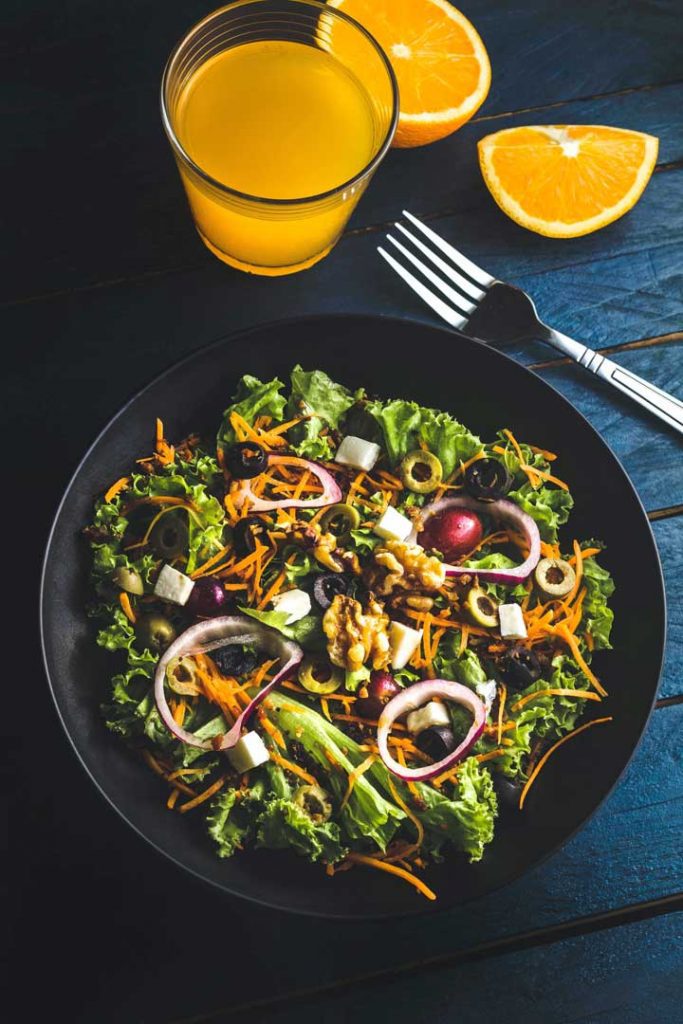 Ask about Food Allergies and Dietary Restrictions
To make your guests feel comfortable and satisfied throughout their stay, you need to know their allergies and dietary restrictions. Some of your guests avoid eating dairy products (e.g. cheese, lactose or milk products, and their derivatives) or Gluten and wheat. What's more, some of them are pescatarians, vegetarians, or vegans. Therefore, knowing their diet enables you to cook and prepare materials which meet their requirements. You must label all the foods that may cause allergies.
Clean Out the Inside of the Fridge
It is imperative to wipe down and clean out the drawers and shelves of your fridge. Without regular cleaning, food residue causes unpleasant odours. Washing shelves and drawers and organising food can avoid funky smells. Although you can keep materials that have not expired and leave them for the next guest, you must dispose or recycle food waste.
Inform Your Guests about Personal Food in Shared Spaces
If you rent out your house, you need to specify what food is available for guests. If you don't do this, they assume all the spaces and food belong to them. To avoid this challenge, you need to opt for two cabinets or a pantry and specify them as "private" or lock them.
Build a Vegetable Garden
One of the most remarkable ways to prepare food for your guests is to create an organic garden. This not only gives your guests a chance to eat healthier organic fruits and vegetables, but also allows them to learn more about your local flora. You can choose a movable garden if you don't have sufficient space to build a fixed garden. For instance, you can make a container, pallet, or basket herb garden. Growing your garden is a meaningful way to contribute to and celebrate the World Food Day and is one step towards sustainable development.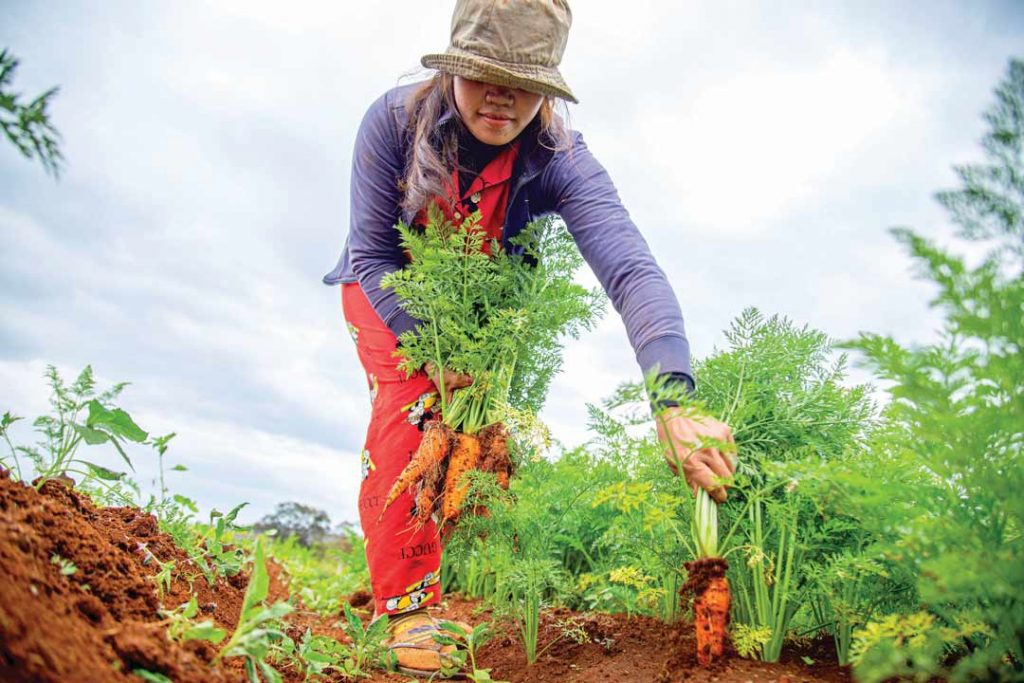 Minimise Your Food Waste
The world loses 1.3 billion tons of food each year, which is shocking. To reduce food waste, you need to consider efficient strategies. For instance, you must buy what you need, not what you want. Making a shopping list will avoid impulse buys. In addition, you need to store food wisely in your fridge. If leftovers in your fridge are not usable, don't throw them away; just compost them.
We will be pleased to hear about your experiences regarding preparing food and beverages for your guests. Please share your thoughts and questions below.